There are currently no plans to continue the official LPL English broadcast in 2024, leaving casters with uncertainty going into next year.
The broadcast features several UK League of Legends casters – Jamada, Nymaera and Munchables – as well as Ireland's Oisin and others.
Bilibili, which previously ran the broadcast, have no plans to do so in 2024, leaving several casters without jobs.
A source tipped off Esports News UK about this on the weekend, just before esports personality MonteCristo made some public comments about the situation.
He said:
"I imagine that Riot's new Stryker facility in Dublin will eventually take over the LPL English broadcast or they will allow a third party to take it over. The short timeline to solve this issue before the 2024 season starts, however, might make this difficult until after MSI.
"My sincere hope is that we continue to have uninterrupted coverage. This is a shitty situation for everyone, Riot HQ included. It is not their fault, but rather the Chinese stakeholders at the LPL. I have faith that Riot HQ will remedy this for English-speaking fans."
FlyQuest president and CGO PapaSmithy added:
Streamer IWillDominate said he'll make a broadcast happen:
UK and Ireland casters comment on 2024 LPL English broadcast situation
Oisin said on the LPL English broadcast: "I love the LPL, I truly do have an immense passion for this league and I know everyone on the casting team is the same.
"I prepare for the worst but hope for the best going into 2024."
Jamada added:
"I obviously made a few jokes about this but in seriousness, this would be a terrible outcome and seems to be the reality day by day," Jamada added.
"We, the casters, know what you guys do at this point now. As a freelancer off-season is always scary, this is the worst end of that.
"I'm sure I'll see you guys on broadcasts occasionally but potentially losing the place I'd just come to call my home region sucks. Please be sure to send love and support to the whole LPL talent team – they are all amazing and some of the best friends and colleagues I could ask for."
Nymaera said: "I don't know how much we can comment on as casters, but obviously this came as a shock to us all. There are so many talented casters who covered LPL this year so to have our careers in jeopardy isn't what I'd wish on any of us going into this off-season.
"We covered an unreal amount of LPL games in a condensed summer split, the workload was insane but everyone pulled through despite the schedule. I hope we get a chance to show that effort and passion again next year too in some form."
Munchables commented: "Regarding the LPL English broadcast next year, I currently don't know a lot more than you guys. I appreciate the messages of concern but I really don't have anything to tell you.
"It probably looks like we're all being coy and dramatic, but I've never even received official word from TJ that they're not going to run LPL. No thank you for four years, no goodbye, no info. LPL off-season is always a last minute mad dash for contracts etc, but it's never been as bad as this before.
"Freelance casting has never been a career I follow for the job security, but this is the first time I'm genuinely scared that my job has just ceased to exist. I'll keep you guys in the loop with my own plans for 2024 and hopefully we'll all find out more about LPL soon. For now, we cross our fingers and wait for official announcements."
Others outside of the broadcast commented on the situation.
UK caster Temporal, said: "This is an absolute tragedy if so. Fingers crossed things are already in motion, the LPL English and a little LCK were all I could find time for this split."
Fellow UK LoL talent MaskedSwan added: "I was worried for smaller regional broadcasts but the idea that the LPL English could stop is gut wrenching. It's a beautiful broadcast with people pouring passion and love. Sure it's got issues but I'm in shock for those that work for the broadcast."
LPL English caster Mazel also recently posted about the off-season NEST tournament:
The news comes after Jamada and Nymaera were added to LPL 2023 Spring broadcast talent line-up at the start of this year.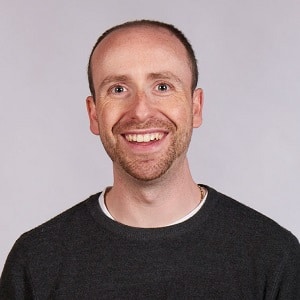 Dom is an award-winning writer and finalist of the Esports Journalist of the Year 2023 award. He graduated from Bournemouth University with a 2:1 degree in Multi-Media Journalism in 2007.
As a long-time gamer having first picked up the NES controller in the late '80s, he has written for a range of publications including GamesTM, Nintendo Official Magazine, industry publication MCV and others. He worked as head of content for the British Esports Federation up until February 2021, when he stepped back to work full-time on Esports News UK and offer esports consultancy and freelance services. Note: Dom still produces the British Esports newsletter on a freelance basis, so our coverage of British Esports is always kept simple – usually just covering the occasional press release – because of this conflict of interest.