Article contains affiliate link
Call of Duty and PlayStation have teamed up for the Modern Warfare UK MW3 launch event, which saw multiplayer airport map Terminal brought to life in a 'secret' London location.
The event, held one day before the game's launch in the UK, saw guests check-in, taken through security and into a Terminal experience. Ther was early gameplay, one day ahead of launch on PlayStation5, and DJ sets from Chase & Status, and DnB sensation DJ and producer Bou.
Lucky fans who won their spot at the launch through entering competitions were able to grab a bite to eat from Terminal's known and loved restaurant, Burger Town, explore the space, get hands on with the game, and get a quick trim, Soap style, from the Monster Energy barbers.
In attendance at the MW3 launch event were celebrities Alex Iwobi, Fran Kirby, ArrDee and Diddy's son King Combs who jumped straight onto the PS5 banks to play the latest edition to the franchise.
"It's a big day – it's been a fun campaign to get to this point. It's always exciting releasing an album but this year is extra special. All the shows have been amazing and the interaction with the fans too," said Chase & Status.
"[The MW3 launch event] is a mad crossover with music and gaming in general – it's obviously a really cool thing to be part of."
Call of Duty: Modern Warfare III launched on November 10th in the UK on multiple platforms.
However, it's not all positive. The game currently has a score of 51/100 on review aggregator website Metacritic, with a user score of 1.4/10, with gamers criticising Modern Warfare 3's campaign.
MW3 launch event sees biggest ever broadband gaming traffic in the UK
EE, BT Home and Virgin Media have all reported record broadband traffic around the launch of MW3 in the UK.
The launch is also the second highest overall peak in EE and BT home broadband history, second only to February 15th 2023 which was fuelled by a Premier League clash between Arsenal and Man City being broadcast online, multiple Champions League fixtures and the Call of Duty: Warzone Season 2 update.
The latest spike, which has been recorded since Modern Warfare III became available to download at 6pm on November 8th, is the biggest single game contribution to a broadband peak for EE and BT broadband.
On Wednesday evening, Virgin Media O2 experienced the largest spike ever on its broadband network driven by Call of Duty: Modern Warfare III. Virgin Media O2's broadband network hit 25.1Tbps at peak, a 1.4% increase on the previous record set in February this year.
Call of Duty: Modern Warfare III's launch easily surpassed the network spike seen from last week's return of Fortnite's original map which peaked at 20.5Tbps, 22% lower than Modern Warfare's peak.
There is no doubt that the size of Call of Duty: Modern Warfare III played a part in driving this new record, with the file size standing at a whopping 234GB. With the game being made available to preload at 5pm, gamers rushed online and caused a record peak for Virgin Media O2's network in the evening.
Paul Kells, Director, Network Strategy & Engineering at Virgin Media O2, said: "It has been an exciting couple of weeks for gamers, with the return of Fortnite's original map and the much-anticipated arrival of Call of Duty: Modern Warfare III. Both of these events have seen gamers getting online in their droves, with our customers setting two network records in less than a week. We are proud to make these moments possible with our gigabit network, backed up by our market leading Wi-Fi guarantee."
Sam Kemp, Director of Gaming at EE, added: "As part of our mission to be the UK's number one destination for gaming, we offer a full fibre network experience that features in-home Wi-Fi management services including Game Mode, that are built for gamers and which come into their own during AAA gaming calendar moments. They don't come much bigger than the latest Call of Duty drop, and as the official partner of Call of Duty: Modern Warfare III, we've seen unprecedented traffic across our network, however EE customers can be rest assured that they will be supported by the fastest speeds and most reliable network to get the best possible CoD experience."
Indeed, the gaming community is getting bigger in the UK. For an unforgettable gaming experience, MW3 boost can help max out the CoD weapon and unlock all mastery camos quickly. Players can buy MW3 boosting services from reputable companies with professional players who spend thousands of hours playing CoD to prove their expertise. 
When it comes to the collaboration between Call of Duty and PlayStation for the Modern Warfare UK MW3 launch, the event exemplifies the immersive experiences that gaming franchises are increasingly bringing to their fan bases. 
Guests were spectators and participants in a Terminal experience mirroring the game's setting. From the check-in process to navigating security procedures, attendees were transported into Modern Warfare IRL. The involvement of fans who won their spots through competitions added a community-driven element to the event. 
The inclusion of early gameplay on the PlayStation5 allowed fans to get a firsthand look at the game's features and graphics. Incorporating real-world elements from the game added a layer of authenticity for fans. This attention to detail not only impressed the gaming community but also demonstrated the commitment of the organisers to provide a memorable event experience.
The news comes a few days after the Fortnite OG Map broke broadband data records in the UK, ahead of the MW3 launch event.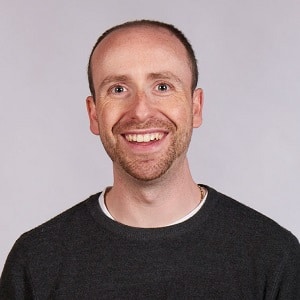 Dom is an award-winning writer and finalist of the Esports Journalist of the Year 2023 award. He graduated from Bournemouth University with a 2:1 degree in Multi-Media Journalism in 2007.
As a long-time gamer having first picked up the NES controller in the late '80s, he has written for a range of publications including GamesTM, Nintendo Official Magazine, industry publication MCV and others. He worked as head of content for the British Esports Federation up until February 2021, when he stepped back to work full-time on Esports News UK and offer esports consultancy and freelance services. Note: Dom still produces the British Esports newsletter on a freelance basis, so our coverage of British Esports is always kept simple – usually just covering the occasional press release – because of this conflict of interest.