Call of Duty and Counter-Strike are the most-watched esports in the UK, according to a new UK esports report published today.
Despite this, the report comes days after the Call of Duty League team London Royal Ravens left the UK behind to become the Carolina Royal Ravens in the US.
The 'Esports in the UK: Challenges and Opportunities' report has been produced by UK games industry trade body Ukie, communications consultancy The Story Mob, market research and data analytics firm YouGov, and written by yours truly, Esports News UK's editor Dom Sacco.
The data was provided by YouGov and exported in July 2022 from its panel of approximately 2.7m people in the UK, via its weekly updated cloud platform Profiles.
As well as some of the stats below, the UK esports report delves into the views of key industry executives – and features profiles of several major esports businesses in the UK.
8 key findings from the UK esports report
The gender split of esports followers in the UK is 17.28% female, 82.72% male
32.85% of esports followers are aged 18 to 24, while 26.25% are aged 25 to 34
Call of Duty is the UK's most-watched esport, with 25% of esports followers in the UK watching it, followed by Counter-Strike, with 23% of followers watching that
The Call of Duty League is the most-watched tournament that UK esports followers watch, with 15.5% of fans watching it, followed by 9.38% who watch the Apex Legends Global Series
59.26% of gamers in the UK play action/adventure titles, while 54.93% play shooters, and 48.97% like sports titles
39.63% of gamers prefer to play multiplayer games online, and the majority of UK gamers class themselves as core/mid-core gamers, where video games are one of their top interests, but that they 'don't take them too seriously'.
46% of esports followers in the UK find out about new games through online personalities and streamers.
London Spitfire and Fnatic are the most popular esports teams with UK esports followers, with 21.42% fans of Spitfire and 20.6% fans of Fnatic
Let's be mindful of our potential – and the pitfalls
Comment by Esports News UK editor and UK esports report author Dom Sacco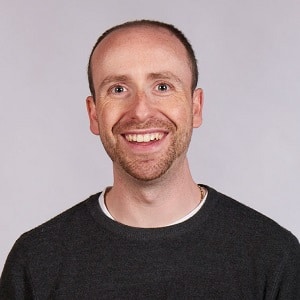 It's been a real honour to put together this report on behalf of Ukie and to speak to some of the innovators and leaders in UK esports right now. The UK esports ecosystem is fragmented, and like the global space, feels up in the air right now given the economic climate and the financial challenges facing esports teams.
Yet the potential is massive, and has been for some time. As laid out in this report, we produce some of the world's best esports broadcast talent and communicators, we have a passionate fanbase and it's been encouraging to see more pro players reaching the higher levels of esports in recent years.
Despite this, it all feels a little anarchic in the UK. It needs people who are passionate about it and believe in it for the long-term. Those who are here for the long haul are those who may prosper. UK-based esports success stories like Excel and Fnatic all looked further afield to find success. Orgs like this play in top competitions like the LEC, in world championships.
The same goes for players and talent. The best the UK has to offer don't stay here for long, they're off flying around for the big leagues. I understand esports is global, but it's sad the UK doesn't have some kind of world-class league that could attract talent from overseas to the UK, rather than the other way round.
I'm encouraged by physical events returning, but remain cautious of all these new venues cropping up. Stadiums will be filled if you can attract the world's top talent, they won't be filled from grassroots tournaments. It's also been promising to see Wales, Scotland, Northern Ireland, Ireland and the Isle of Man also push forward with their own esports initiatives.
When we think of UK esports, some think of English esports, and that shouldn't be the case. I'd like to see more reports and focus on the other nations that make up the UK and Ireland.
We have great grassroots initiatives in many sectors, from football to music and more, and esports is no different. It is dog-eatdog at this level. I often get asked about the future of esports, and my answer is often, this: expect the unexpected. Valorant, one of the biggest competitive shooters out there, didn't exist a few years ago. The scene moves at a rapid pace, and the UK is no different. I do think the big will get bigger, and that diversity and crypto may have a more prominent focus in the future, and external and overseas investment will continue to be looked at – and scrutinised.
External investment in esports, such as Saudi Arabia's ownership of ESL and Faceit, and its many esports tournaments and initiatives, will remain a trend. The community has been divided over this, with some against external investments coming into the ecosystem and others saying its inevitable.
Regardless, there is a lot for the UK to improve on. I want to see greater identities from businesses in the UK, and more data to demonstrate the size and state of UK esports as it evolves. I truly hope UK esports does become more profitable and investable in the future, while retaining its identity.
As ever, my heart remains optimistic, but my head quietly cautious.
You can download the full UK esports report from the Ukie website here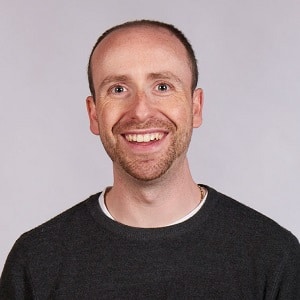 Dom is an award-winning writer and finalist of the Esports Journalist of the Year 2023 award. He graduated from Bournemouth University with a 2:1 degree in Multi-Media Journalism in 2007.
As a long-time gamer having first picked up the NES controller in the late '80s, he has written for a range of publications including GamesTM, Nintendo Official Magazine, industry publication MCV and others. He worked as head of content for the British Esports Federation up until February 2021, when he stepped back to work full-time on Esports News UK and offer esports consultancy and freelance services. Note: Dom still produces the British Esports newsletter on a freelance basis, so our coverage of British Esports is always kept simple – usually just covering the occasional press release – because of this conflict of interest.