Esports studio and gaming café chain SideQuest Gamers Hub has announced the launch of its brand new community nights across a host of competitive games.
These nights will start with League of Legends, Valorant, Super Smash Bros, Street Fighter 6 and Splatoon 3 events.
Raid Nights include LoL and Valorant challenges
Taking place every Monday and Tuesday, Raid Nights will focus on SideQuest's highest-played games: League of Legends and Valorant.
These nights specifically focus on bringing communities together by setting up a range of fun challenges, such as playing as specific Champions/Agents for a game to adapting your style of play in a match-up.
SideQuest said in a press release: 'Raid Nights aim to increase a player's performance by giving them opportunities to play with like-minded gamers, whilst also providing new levels of replayability and excitement through the challenges.'
For £15, gamers will be able to play as much as they like from 5pm-9pm.
Raid Nights commenced on June 19th and will take place across all SideQuest locations – Charing Cross, Westfield, Elephant Park, Leicester and Coventry.
Final Quest focuses on Smash Bros
Final Quest is SideQuest's monthly Super Mario Smash Bros. event that features a £100 prize pool.
The event will also be streamed live on SideQuest Gamers Hub's Twitch channel.
Final Quest will be hosted by two of SideQuest's Smash community regulars: Zangrix and Red Viper.
SideQuest said Smash tournaments are 'extremely popular at SideQuest venues with players all throughout London attending community tournaments'.
Two Final Quest dates have been confirmed, with competitions taking place on July 19th and August 16th. Entry is £10 with the event lasting from 5pm-10pm.
Street Fighter 6 monthly tournaments at SideQuest
SideQuest has also revealed that it will be hosting a Street Fighter 6 monthly tournament.
The first event is expected to take place sometime in July, with further details to be revealed in due course.
Ink & Splash Splatoon nights
Ink & Splash is SideQuest's final community night event announcement, with Splatoon 3 taking centre stage in this bimonthly meet-up.
Working with Splat UK, Ink & Splash will provide opportunities for the Splatoon community to meet up and play fun games together.
The next Ink & Splash event is scheduled to take place on August 19th from 3pm-7pm, for £15 per person. Moreover, the intention is to progress these nights into tournaments in the near future.
Both Final Quest and Ink & Splash events will take place at SideQuest's Westfield, London branch.
In a press release, the company said that 'every SideQuest Gamers Hub community night aims to bring people together through their interest and passion for gaming'.
Once guests have membership numbers, they are free to top up as much as they want for future gaming sessions. SideQuest's hourly rate for its London branches starts at £6.
Dalian Ghent, SideQuest Gamers Hub Events Community Coordinator, said: "We at SideQuest are about community and bringing people together to experience the competitive, fun and highs of playing with your squad! Whether you are grinding ranked or playing casually there is always an opportunity to take a SideQuest."
Callum Mundy, SideQuest Gamers Hub Westfield Store Manager, added: "SideQuest is already a number one spot for a player's journey into grassroots esports. SideQuest Raid Nights are the place for esports communities to grow and flourish, giving people an opportunity that is rare within the UK scene. Whether it is stealing baron or rushing B, SideQuest is nurturing the next generation of players for UK esports."
All of the events are open to everyone and not limited to paid SideQuest members. However, to participate in the community nights, a SideQuest account is needed.
Back in May, Esports News UK teamed up with SideQuest for our MSI 2023 London coverage hub.
You can check out the SideQuest Gamers Hub new community nights on tournament page of its website for more info. Those interested can also register for the community events on the SideQuest Gamers Hub app.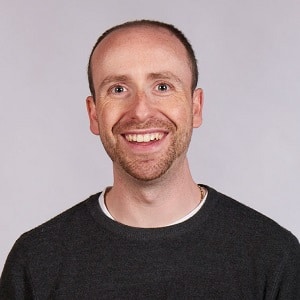 Dom is an award-winning writer and finalist of the Esports Journalist of the Year 2023 award. He graduated from Bournemouth University with a 2:1 degree in Multi-Media Journalism in 2007.
As a long-time gamer having first picked up the NES controller in the late '80s, he has written for a range of publications including GamesTM, Nintendo Official Magazine, industry publication MCV and others. He worked as head of content for the British Esports Federation up until February 2021, when he stepped back to work full-time on Esports News UK and offer esports consultancy and freelance services. Note: Dom still produces the British Esports newsletter on a freelance basis, so our coverage of British Esports is always kept simple – usually just covering the occasional press release – because of this conflict of interest.