It's that time once again – a new season of UK, Ireland and Nordics League of Legends esports is underway: the NLC 2023 Summer Division 1 split.
The Northern League of Legends Championship has been running for a few years now, and gives teams in Northern Europe a chance to compete at a regional level, below the LEC, with a pathway to the EMEA Masters.
With all the rumours over, teams have confirmed their rosters. Two notable UK changes include UK scene veteran ADC Toaster returning to our shores after playing for several years in different regions and on various teams.
Ruddy have also signed Shihan, a top-laner who was once helped by Caedrel in solo queue after going through a bad time.
Here's a roundup of rosters and broadcast talent for the NLC 2023 Summer Season.
NLC 2023 Summer broadcast talent
The NLC and UK scene has always been home to a plethora of quality broadcast talent, and while a lot of faces have left over the past year, it's time for a new team.
Wita is on board as host, and Veteran, Roodood and Eragon are analysts.
The NLC 2023 Summer play-by-play casters are Hiprain, Duckling and Middlecott.
NLC 2023 Summer players / team rosters / announcement posts
The main change this season is UK esports organisation Fourth Wall taking an NLC Division 1 spot, after Division 1 Spring champions Riddle Esports withdrew from the NLC.
This brings the number of UK-based orgs in NLC Division 1 to three (Fourth Wall, Ruddy Esports and Verdant), with one org (Nativz) from Ireland, with the remaining four representing the Nordics.
Here are the NLC 2023 Summer rosters (sourced from the NLC 2023 Season Liquipedia page) and team social media accounts, listed from top to jungle to mid to adc to support.
Domino Esports
Spooder (Sweden)
Sjakal (Denmark)
Clover7 (China)
2Axes (Romania)
Snabi (Sweden)
Coach: Saiph (USA)
Fourth Wall
Molto (Egypt)
Yute (Turkey)
Erixen (Norway)
Blink (Spain)
Chemera (UK)
Coach: Gary Snail (Sweden)
Nativz
Shikari (UK)
Stefan (Serbia)
Vladi (Greece)
DenVoksne (Denmark)
Twiizt (Sweden)
Coach: Rnglol (UK)
Coach: ScottyMcScoot (Denmark)
Nord Esports
Kackos (Poland)
Indecision (Bulgaria)
OMON (Czech)
Hid0 (Malta)
Seneca (Sweden)
Coach: Malau (France)
Coach: Nico (France)
Ruddy Esports
Shihan (UK)
Zapdo (Germany)
Envy Carry (Germany)
Toaster (UK/Lithuania)
Pui (Romania)
Coach: Kami (Luxembourg)
UniQ Esports Club
ukko2000 (Finland)
Woldjo (Denmark)
UniqueCORN (Austria)
RustySniper (Sweden)
Poopy (Sweden)
Coach: ikkine (Finland)
Coach: Kira (Morocco)
Vanir
Kitano (France)
Pipibaat (Netherlands)
Harbo (Denmark)
Liam Cole (Denmark)
Gaarfield (Romania)
Coach: Hebsgaard (Denmark)
Coach: Swagnaros (Denmark)
Verdant
Nille (Finland)
Taxer (Denmark)
Knighter (Denmark)
Guubi (Denmark)
Wendel (Denmark)
Coach: Dan Holt (UK)
Coach: ATN (UK)
In terms of a roster tier list for this NLC season, some of the broadcast talent had their say here:
Division 2 and below in the NLC 2023 Summer Season
Check out our separate article here for more teams in the lower divisions of the NLC this split: G2 Hel, Lionscreed, Jlingz and other orgs to play in NLC Summer 2023 lower divisions as official team list is announced.
The NLC 2023 Summer Season Division 1 will be broadcast each Tuesday and Wednesday on the NLCLoL Twitch channel.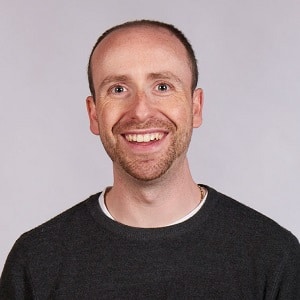 Dom is an award-winning writer and finalist of the Esports Journalist of the Year 2023 award. He graduated from Bournemouth University with a 2:1 degree in Multi-Media Journalism in 2007.
As a long-time gamer having first picked up the NES controller in the late '80s, he has written for a range of publications including GamesTM, Nintendo Official Magazine, industry publication MCV and others. He worked as head of content for the British Esports Federation up until February 2021, when he stepped back to work full-time on Esports News UK and offer esports consultancy and freelance services. Note: Dom still produces the British Esports newsletter on a freelance basis, so our coverage of British Esports is always kept simple – usually just covering the occasional press release – because of this conflict of interest.