Update (October 12th 2022): The planned employment tribunal hearing did not take place this week, as Kieran Holmes-Darby and Excel Esports reached a settlement beforehand.
This hearing didn't go ahead as the two parties settled the case via the Advisory, Conciliation and Arbitration Service (ACAS) last week.
Kieran and Excel CEO Wouter Sleijffers sent the following joint statement to Esports News UK: "Both Kieran and Excel Esports are pleased that we've been able to find a solution to the reported case. We share a joint passion and ambition for Excel Esports and we are looking forward to collaborating on its continued success."
Original article (September 30th 2022): Kieran Holmes-Darby, one of the co-founders of Excel Esports, has filed an unfair dismissal claim against the UK esports organisation.
An employment tribunal hearing will take place between Kieran Holmes-Darby and Excel LEC Limited on October 11th and 12th 2022 at the London Central Employment Tribunal, as first reported by The Jacob Wolf Report.
Esports News UK has seen official employment tribunal documents and has contacted Kieran Holmes-Darby and Excel CEO Wouter Sleijffers to verify the news.
Wouter confirmed:
Kieran, who declined to comment on the matter, has filed a claim for unfair dismissal. According to this particular jurisdiction, it's a claim for 'unfair dismissal on grounds of capability, conduct or some other general reason including the result of a transfer of an undertaking'.
Esports News UK will cover this employment tribunal and post an update on the outcome of the hearing.
What led to this tribunal between Kieran and Excel? What is the background?
Kieran founded Excel in 2014 with his brother Joel Holmes-Darby, and helped grow it to become one of the UK's most well-known esports organisations, including successfully obtaining a spot for Excel in the League of Legends LEC in late 2018.
The brothers secured investment over the years, from the likes of Excel shareholders Guinevere Capital in 2018. As they did so, over time, they found themselves with fewer voting rights and decision-making power within the company.
In October 2020, Joel Holmes-Darby left Excel, saying he was "gutted [working at Excel with Kieran] came to an end prematurely". After a stint with UK org Method, Joel left to become a full-time dad and finish his degree in cybersecurity. He also lists himself as an esports consultant on LinkedIn.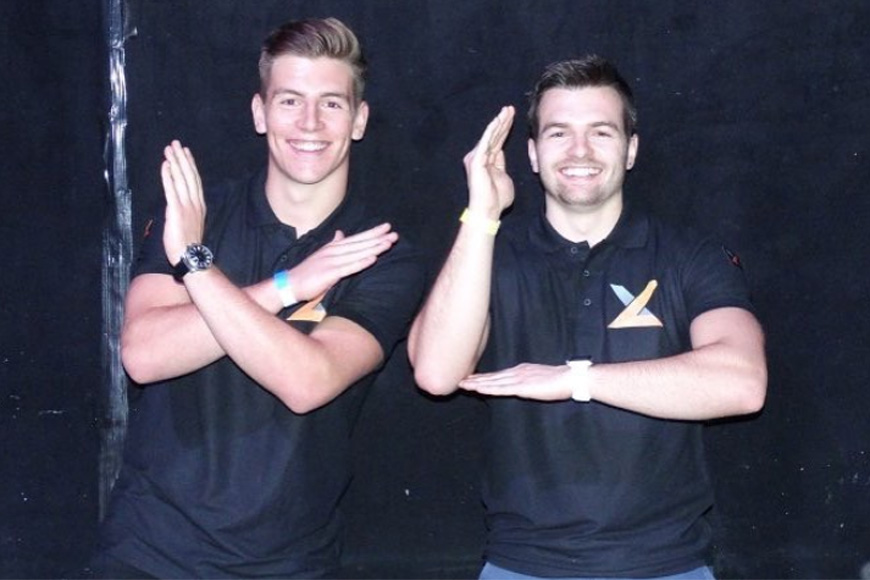 At the start of this year, Kieran Holmes-Darby left Excel to join Formula E.
Kieran said at the time: "I don't know what my ongoing relationship with the Excel brand will look like as that depends on a few things, but expect some official communication on that in due course."
Joel posted a tweet at the time saying he and Kieran may reunite for a new venture in the future.
Initially, Joel and Kieran were MD and CEO of Excel respectively, and their titles were chief people officer and co-founder when they left.
Former Fnatic CEO Wouter Sleijffers joined Excel as CEO in early 2020 and former FC Shalke 04 Esports exec Tim Reichert joined Excel in October 2021, replacing Kieran as esports director and becoming COO a few months ago.
After Tim joined, Kieran remained with the org as co-founder, before leaving in January 2022.
Last year, Excel announced a new London office and secured £17m in equity capital. The financing round was led by investment firm JRJ Group, which first acquired a majority shareholding in 2018 alongside TOMS Capital LLC, the family office of Noam Gottesman. Amongst the new investors joining them were IPGL Ltd, the family office of Michael Spencer; the family office of Alan Howard; and the international private equity firm TNF Investments.
Esports News UK recently interviewed Kieran Holmes-Darby on the €100,000 Formula E finals in London.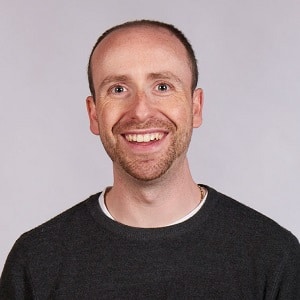 Opinion: Claim highlights challenges of securing investment and sharing your company with others
Comment by Esports News UK editor Dom Sacco
It's never nice to have to report on employment tribunals and cases like this, especially when they involve people that have done a lot of good for esports in the UK.
I've followed Excel Esports extensively during the past seven years and have been impressed by their rise in that time. With their surprise LEC move, the investment they've secured and offices they've had in recent years, as well as their 150,000 Twitter followers, Excel have been a positive example of what can be done by a UK-based esports organisation.
I've been lucky enough to have had a relatively good working relationship with Excel over the years. I've seen Kieran and Joel take this org from the bottom of the old ESL League of Legends UK Premiership to the Gfinity Elite Series and into the LEC, not to mention signing top FIFA and Fortnite talent along the way.
In recent years I've seen the old guard leave (not just the brothers, but the likes of coach Furndog, vlogger Boaster – now a Valorant star – social media manager Nathan Edmonds and more). I've witnessed the rise of the 'new Excel' with the management of Wouter and Tim and others, and I was happy that Excel finally reached the LEC playoffs – twice – this year.
So it's particularly sad to see what's happened, to be honest. For two brothers to lose control of and depart their own company must have been difficult for them. And now with this upcoming employment tribunal, it's made me acutely aware of the challenges of securing investment and sharing your company with others.
So yeah, it's not enjoyable to cover, but this is of course very relevant as UK esports news.
I don't know exactly what's happened behind the scenes, but I hope this hearing results in a fair outcome.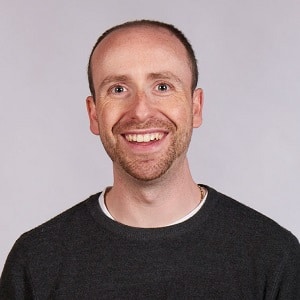 Dom is an award-winning writer and finalist of the Esports Journalist of the Year 2023 award. He graduated from Bournemouth University with a 2:1 degree in Multi-Media Journalism in 2007.
As a long-time gamer having first picked up the NES controller in the late '80s, he has written for a range of publications including GamesTM, Nintendo Official Magazine, industry publication MCV and others. He worked as head of content for the British Esports Federation up until February 2021, when he stepped back to work full-time on Esports News UK and offer esports consultancy and freelance services. Note: Dom still produces the British Esports newsletter on a freelance basis, so our coverage of British Esports is always kept simple – usually just covering the occasional press release – because of this conflict of interest.