The Esports Integrity Commission (ESIC) is launching the inaugural ESIC Global Esports Summit (EGES) in London next week, in collaboration with various stakeholders from the esports industry.
The conference has been established by ESIC to become 'the meeting place and knowledge share hub for the global esports industry'.
It's taking place at ExCeL London on April 13th and 14th 2022, bringing together peers from across the esports industry.
The 2022 ESIC Global Esports Summit was first announced back in December, and now the speaker line-up has been finalised.
ESIC is a not-for-profit, independent industry member's association aiming to protect esports' integrity by resolving key issues including match manipulation, betting fraud and cheating. It was established in 2016 and has more than 50 industry members such as ESL, Blast and WePlay Esports.
Event structure for the ESIC Global Esports Summit
The EGES will feature speakers giving talks across two content streams, as well as host a collection of closed-door industry meetings 'designed to achieve tangible progress towards several key challenges to integrity in esports'.
Day 1 of the EGES will begin with an invitation-only 'ESIC Masterclass on Crime, Fraud and Esports', featuring guests from law enforcement, governmental bodies and ESIC anti-corruption supporters.
Day 2 is EGES' main conference day, featuring two content streams: Main Stage keynote sessions and the EGES Think Tank, where dialogue between experts across the industry aims to foster new insights. The day will also include closed door meetings.
Key speakers on the main stage at EGES
The main stage will be the centrepiece of the conference with over 15 high profile esports thought leaders from around the world giving keynote presentations on various esports topics.
Speakers attending will include those from Riot Games, ESL, Blast, Faceit, PandaScore, Fnatic, Entropiq, McDonalds, BMW, Dexerto and more.
Michał Blicharz (aka Carmac), VP of pro gaming at ESL, will be recounting his experiences in managing and developing the Intel Extreme Masters (IEM) tournament, how it survived the pandemic and more in the session titled 'Katowice: The Making of an Event'.
Michał said: "In 2013 the prospect of a stadium event hardly looked like a guaranteed slam dunk. Today, you could say that the history of ESL is divided into two distinct eras: what came before Intel Extreme Masters Katowice and what came after.
"Join me at the ESIC Global Esports Summit as I talk about the lessons we've learned between founding the event, transitioning the main tournament from League of Legends to Counter-Strike: Global Offensive and navigating it through the Covid-19 pandemic."
Award-winning British esports journalist and personality Richard Lewis will also be giving a talk at EGES. Richard has over a decade of experience covering the biggest scandals and uncovering the inner workings of esports. He has been recognised for his contribution to esports with a lifetime achievement award in 2020.
Richard's talk will be on how 'Everybody Wants a Piece of Esports'.
Another notable speaker presenting to EGES attendees will be David Harris, the MD of Guinevere Capital. David has worked with companies including UK organisation Excel Esports and he'll be sharing his personal experiences on the main stage with his session on 'Investing in Esports'.
David commented: "After two years of disruption with the pandemic, I'm really looking forward to joining an in-person event focused on the esports sector. There will be much to discuss with investment and consolidation in the esports and gaming sector reaching new heights over recent months, along with the increased focus on the metaverse and web 3.0. It's an exciting time for the industry with both new challenges and opportunities arriving."
The ESIC Think Tank
The EGES will also feature an ESIC Think Tank content track. This is a debate-style panel session where speakers discuss a topical issue relevant to their area of expertise, aiming to progress the industry's understanding of the issue.
One of these topics includes 'Tournaments in a Post Covid-19 World', where leading esports tournament operators discuss how Covid-19 has affected their tournaments as well as exploring the ongoing ramifications of the pandemic on the future of esports.
The all-star cast joining this Think Tank discussion include:
Michele Attisani, co-founder and CEO of Faceit
James Dean, director of UK strategy at ESL Gaming
Andrew Haworth, commissioner of Blast Premier
Andrew Haworth said: "Firstly I'm excited to be getting back to in-person conferences and being able to hear from colleagues across the industry on the challenges, success stories and learnings from the Covid era. Secondly I'm looking forward to sharing our experiences of delivering a range of tournaments during that era, what we'll take from this going forward and what mistakes we've made and hopefully what we learnt from those mistakes."
The Think Tank will also bring other topics to the EGES such as the 'Trends in Commercialising Esports: A Team's Perspective' session. In this session, esports teams such as Fnatic will discuss the importance of developing strong brands to create sustainable businesses.
Edward Gregory, senior partnership manager at Fnatic will share how he connects brands to fans authentically, through content and activations.
Edward added: "I am incredibly excited to be speaking at the ESIC Global Esports Summit this year, the work they are doing in the space to bring legitimacy to all aspects of the industry is brilliant. Having worked in traditional sports as well as esports I look forward to sharing some of the insights I have gained as well as showcase the significant positive trajectory the industry is on, leaning on experiences I have gained from our industry leading partnership at Fnatic."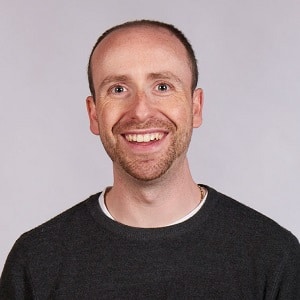 Dom is an award-winning writer and finalist of the Esports Journalist of the Year 2023 award. He graduated from Bournemouth University with a 2:1 degree in Multi-Media Journalism in 2007.
As a long-time gamer having first picked up the NES controller in the late '80s, he has written for a range of publications including GamesTM, Nintendo Official Magazine, industry publication MCV and others. He worked as head of content for the British Esports Federation up until February 2021, when he stepped back to work full-time on Esports News UK and offer esports consultancy and freelance services. Note: Dom still produces the British Esports newsletter on a freelance basis, so our coverage of British Esports is always kept simple – usually just covering the occasional press release – because of this conflict of interest.