Update (November 3rd 2021): Ubisoft has officially revealed the new Irish operator for Rainbow Six Siege, named Thorn, some three months after info about her was leaked.
Brianna 'Thorn' Skehan is a defender operator that has Razorbloom Shells. These are throwable proximity devices that, once triggered, initiate a timed detonation – as seen in the new trailer below.
If enemy players don't get out of the area of effect on time, they will receive damage at the end of the fuse timer.
Thorn is a medium speed, medium armour operator who can be equipped with either the new UZK50Gi or the M870 as primary weapon and with the 1911 TACOPS or the C75-AUTO as secondary weapon.
Thorn will launch as part of Operation High Calibre for Year Six Season 4 (Y6S4) which is due to launch in December 2021 and will feature a new version of the streamer mode in the game.
Y6S4 comes with a new Battle Pass, including 100 tiers and 131 rewards, available until February 21st 2022. It includes a free track and a premium track available for 1,200 R6 Credits. Owners of the Premium Battle Pass can play as Thorn immediately and progress faster, while other players can unlock her with Renown or R6 Credits starting December 14th 2021.
This Thorn blurb on the Ubisoft website gives us some more info on the upcoming Irish Siege operator.
Existing operator Sledge writes in this piece of game lore: "There's a lot to be said about specialist Brianna 'Thorn' Skehan, considering I've known her for quite some time. We haven't been in contact in a while, but her right hook leaves a lasting impression that I won't soon forget.
"She's a dedicated woman, stubborn, doesn't take anyone's rubbish. We have a solid team, but Brianna's bound to round it out perfectly. You never have to worry about her being on top of her game, and if we're lucky, she'll kick a few of us in the backside for motivation.
"I'll spare you the stories, she can tell you those herself if she wants to. She's already told Mira, judging from that insane contraption she designed for her. Territorial is one way to put it – walking into its warning zone is like a cactus kindly telling you that you're about to step on it barefoot. It's no less terrifying, but at least you get to adjust. It's sharp, bright, and beautifully crafted."
In addition, the Outback map has been rebuilt for Y6S4. Both the main building and its exterior have been modified to allow the attackers to utilise more effective strategies. In addition, new exterior soft walls have been added to the building, and some areas have been refurbished and cleaned up to remove junk and provide better lines of sight and balance.
Additional updates coming with High Calibre include:
Choosing team colours between blue, orange or red
Balancing updates (Finka, Echo and Mozzie's drones, bulletproof cameras update, new rule for cameras placed outdoors)
New customisation features on Operators' Cards, victory dances, colours and more
New HUD
New version of the Streamer Mode soft launch for a limited number of creators is coming during the season
The test server for High Calibre will go live on November 9th. Players are invited to submit the issues they encounter on the test server on the updated R6 Fix platform here.
Original article (July 24th 2021):
Rainbow Six Siege's upcoming Irish operator could be called Thorn – and get a brand new weapon – according to community interpretations of a developer Q&A.
The Siege dev team took part in an 'Ask Me Anything' (AMA) session on Reddit this week, and Fnatic streamer BikiniBodhi spotted this now-removed line highlighted below:
The answer was in response to Reddit user Loose-Gur-2721, who asked: "Is there any chance that we will be getting any new weapons in the future, rather than recycling previous ones?"
Game director Aurélie Débant said in this answer: "Each year we bring a new weapon. Recently we have released the Gonne-6 to help for the 20 sec meta and a new one will be available soon (it's the weapon of Thorn so I don't know if you want to mention it)."
The section in brackets has now been removed, but some have taken Thorn as the name of the upcoming Irish operator, who has previously been confirmed by Ubisoft as the Year 6 Season 4 operator.
Data miner Zer0Bytes_ claims that Thorn's full name will be Brianna 'Thorn' Skehan. She will apparently be 28 years old, come from County Kildare, Ireland, and be a defender operator type.
The fact that Thorn is getting his own new weapon has intrigued those in the Siege community, and it seems a new gun will be a welcome addition. Siege doesn't yet have an Irish operator, though it does have British operators Thatcher, Sledge, Mute and Smoke, part of the SAS.
The Season 3 operator will be from Croatia, said to be an attacker, and the operation will apparently be called Crystal Guard.
Ubisoft recently announced Year 6 Season 2 as North Star, featuring North American operator Thunderbird. This follows Season 1, Crimson Heist, featuring Rainbow Six Siege's first openly gay operator, Flores.
YouTuber Kudos also spoke about the Thorn leak in this video:
Elsewhere in the developer AMA, Ubisoft confirmed that cross-save functionality is coming in 2022, so that players wanting to switch from console to PC will be able to keep all of their unlocks and cosmetics.
Benjamin Azoulay, technical director for live operations, said: "[Cross-save] is coming in 2022. You'll be able to transfer all your cosmetics to PC once it launches."
Ubisoft also spoke about the Battle Pass, saying they're 'looking right now at ways to bring some of the privileges from the Year Pass back to the Battle Pass in the upcoming seasons'.
Christopher Budgen, associate game director, said: "While we are happy with the value we added to the Battle Pass by incorporating the new operator, we feel we lost a lot of the benefits that were previously given to Year Pass owners. We are looking to re-introduce these benefits in the short term, including Boosts to Battle Points earned from Premium Battle Pass players.
"Additionally, we are still not satisfied with our Battle Pass solution overall. We want to be leaders in innovation and have an offering to players that is uniquely R6 Siege. We are actively working on a new type of Battle Pass that won't be found anywhere else."
Mohammed Benhenneda, business strategy and live performance director, added: "In the upcoming seasons, we want to tackle the progression feeling of the Battle Pass and the progression boost that was a privilege from the Year Pass which will be added back to the Premium Battle Pass is our first step towards tackling this issue. We're also looking to tweak challenges and make them more engaging in the upcoming seasons."
Ubisoft also said Siege has evolved so much over the years it could easily be called Siege 2:
Earlier this month, the Rainbow Six Siege community reacted to Outbreak skin packs returning without the game mode.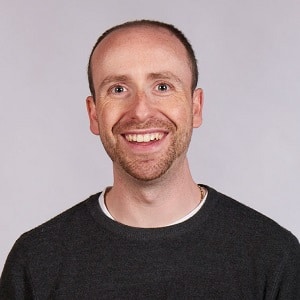 Dom is an award-winning writer who graduated from Bournemouth University with a 2:1 degree in Multi-Media Journalism in 2007.
As a long-time gamer having first picked up the NES controller in the late '80s, he has written for a range of publications including GamesTM, Nintendo Official Magazine, industry publication MCV as well as Riot Games and others. He worked as head of content for the British Esports Association up until February 2021, when he stepped back to work full-time on Esports News UK and as an esports consultant helping brands and businesses better understand the industry.