China's limit on computer game time risks harming children's education and should not be introduced in the UK, the professional body for the IT industry has said.
Modern gaming challenges like building Minecraft worlds with friends, or trading on Roblox, encourage children's interest in STEM (Science, Technology, Engineering and Maths) subjects, said Professor Andy Phippen, a Fellow of BCS, The Chartered institute for IT (formerly known as the British Computer Society).
Parents, not the state, should regulate gaming time, but they deserve better research and guidance on the effects of screen-time to make those informed decisions, BCS added.
Under 18s in China can only spend an hour a day playing online games on Fridays, Saturdays, Sunday and public holidays. China's government announced the gaming limit at the end of August, with the aim of reducing what it called 'youth video game addiction'.
And recently, Chinese regulators have temporarily slowed their approvals of new online games in the country.
Prof Phippen, who specialises in digital rights at Bournemouth University, said: "It just seems such an odd thing to do and very unworkable. While we are a little way off this in the UK, [former Health Secretary] Matt Hancock previously said social media companies should regulate the amount of time children spend on these platforms. It is, therefore, not such a massive step to see government-mandated screen time here in the UK which makes me concerned."
5 reasons why a gaming limit would be bad for the UK
Prof Phippen has set out five reasons why a limit on gaming would be a bad policy for the UK:
Video games are often viewed, arbitrarily, as bad. However, loads of kids are enthusiastic about video games and are developing STEM knowledge as a result, because they want to work in the industry. Ukie said the gaming industry is worth about £7 billion in sales for the UK. It should be viewed as a positive thing as long as it's not done, like everything else, to excess.
There is a lack of research about screen time and wellbeing. The better studies, such as the Oxford Internet Institute, show a weak correlation at best.
Who will define what gaming is in this context? Would a child doing an online crossword or word search be doing gaming? What about building a Minecraft world with friends? That's more like online Lego than gaming in the more traditional sense.
Is this something governments need to implement? Surely this is a parental intervention if they are concerned their children are online too much? While "gaming addiction" is defined in DSM-5 now (the go-to manual for mental health disorders) diagnosis is difficult and people often use the term poorly. I doubt many parents are sufficiently qualified to make a clinical diagnosis about gaming addiction. Most of the time, parents feel children are playing online games more than they would like. In which case, the parents should do something about it!
Why aren't the Chinese authorities worried about kids playing too many board games? Can you imagine how ridiculous it would be for a government to say – children are playing too much Monopoly – it's making them all disaster capitalists!
The Government's draft Online Safety Bill – requiring social media to abide by a duty of care to users, with financial penalties for failing to do so – will start being scrutinised by MPs and peers this month.
The proposals would ask platforms to identify and police "legal but harmful" content, which has sparked concerns about free speech.
BCS is based in London and acts as the professional body for the IT industry, with around 60,000 members. The purpose of BCS as defined by its Royal Charter is to promote and advance the education and practice of computing for the benefit of the public.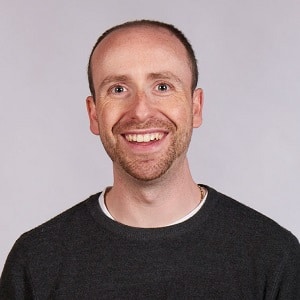 Dom is an award-winning writer who graduated from Bournemouth University with a 2:1 degree in Multi-Media Journalism in 2007.
As a long-time gamer having first picked up the NES controller in the late '80s, he has written for a range of publications including GamesTM, Nintendo Official Magazine, industry publication MCV as well as Riot Games and others. He worked as head of content for the British Esports Association up until February 2021, when he stepped back to work full-time on Esports News UK and as an esports consultant helping brands and businesses better understand the industry.