Riot Games has revealed League of Legends champion today – an AD marksman known as Akshan, the Rogue Sentinel.
It looks like Akshan has been built as an AD assassin mid-laner, but there's been talk on social media of players using him as an AD bot-laner. He arrives in-game on July 22nd 2021 via Patch 11.15.
Riot described him as 'a Sentinel of Light who swings into battle wielding an ancient weapon of tremendous power' – a gun that also has a grappling hook and boomerang. He also has a crazy mass resurrection ability (see his abilities in full at the bottom of this article).
His base skin can be seen in the abilities section below, and his Cyber Pop skin can be viewed above.
"He's a man who believes in doing the right thing, no matter the cost. And he's got a nice smile to boot. Oh, did we mention he's a midlane marksman with a grappling gun, stealth, and a revive?" Riot said.
The idea was to create a roguish assassin that felt different, and the result is a champion that combines assassin and marksman elements.
"We've been watching marksmen go mid in pro and regular play for a while, but none of them feel like they belong there," said game design lead Jeevun 'Jag' Sidhu. "They don't provide the things that champs designed for mid should, like crowd control or target access. So we wanted to craft an experience that would feel like a distinct assassin style, but also clearly feel like a marksman… and put those two worlds together in mid lane.
"I wanted to represent some part of South Asian culture in Akshan, as that's something I grew up with – my mum would watch a ton of Bollywood movies when we were young. And one signature element of Bollywood movies is that they're dramatic, with over-the-top action style that's all about spectacle and fun.
"League's signature movement spells are often the coolest part of the game, and I have a light design goal to try to make a unique movement style for each champ I work on. Akshan's original narrative writer David 'Interlocutioner' Slagle and I talked about ropes as a power source for a long time at the start of the process – we talked about things like tripwires and traps. Those didn't work but a grappling hook sure did."
Game designer Glenn 'Riot Twin Enso' Anderson added: "As we started to really flesh out Akshan's gameplay, it became clear that he was very much a charming rogue. And what do charming rogues do? They break through a glass window on a grappling hook, do a parkour move, and then shoot the bad guys in the face. That personality just fits his gameplay so well! But he's not cocky like Ezreal. He won't boast about all of his good deeds for attention, he'll quietly do them and maybe just throw a wink at you."
Akshan's passive W ability ("Going Rogue") sees him mark enemies who kill one of his allies as 'Scoundrels'. When he gets a takedown on a Scoundrel, he gets bonus gold and all allies killed by the Scoundrel are resurrected at their base, while Scoundrel status is removed from all other enemies. His W active sees Akshan become camouflaged for a short duration, or indefinitely while near terrain. During this time, he can see trails leading toward Scoundrels and gains move speed and mana regeneration while moving toward them.
Riot admits that 'resurrection is a pretty difficult mechanic to get right in League, especially when considering a champion needs to forfeit power elsewhere in their kit to have such a game-changing mechanic'. To compenstate for this powerful ability, Akshan has no forms of slow or crowd control (cc).
Akshan's at his strongest when his allies are dying around him – perhaps he will do well in iron to silver elo then.
Akshan's Backstory: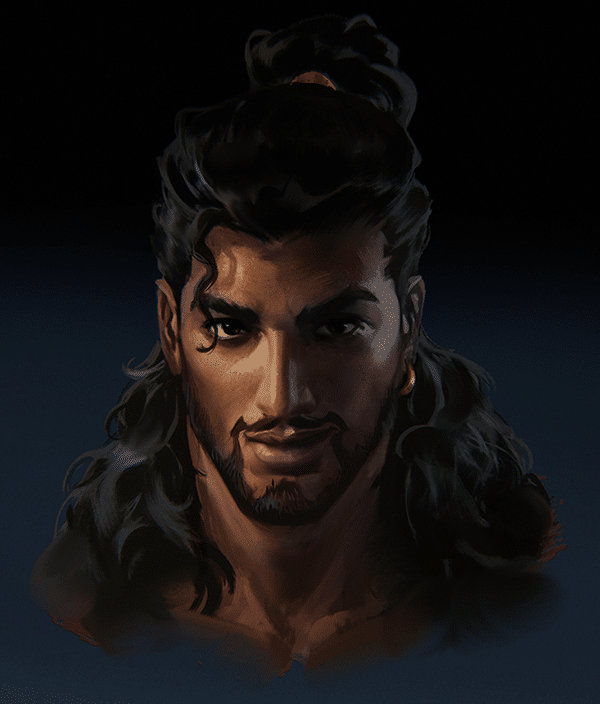 In terms of Akshan's back story, he grew up as a street urchin in a Shuriman village. At a young age he struggled to turn a blind eye to the injustices around him, and would stand up to even the most frightening warlord if he viewed their actions as wrong. Until one day he picked on the wrong man. He was beaten and left to die in the street, and succumbed to death's sweet embrace. He was saved by a kind woman Shadya, who used a weapon both terrifying and powerful to resurrect the boy. She eventually became his mentor, training him to join the Sentinels and to put his convictions to good use.
Together the two traveled across Shurima to stockpile ancient Sentinel weapons, to help against Viego's eventual return and the battle between good and evil, light and dark. But Shadya was murdered, so Akshan took the weapon that once saved him and forgot all of Shadya's talk of stopping the oncoming Ruination, instead focusing on vengeance.
In short, Akshan goes after bad guys. Killers. Scoundrels. His reward for hunting down individual people allows him to bring his allies back to life.
Akshan Abilities: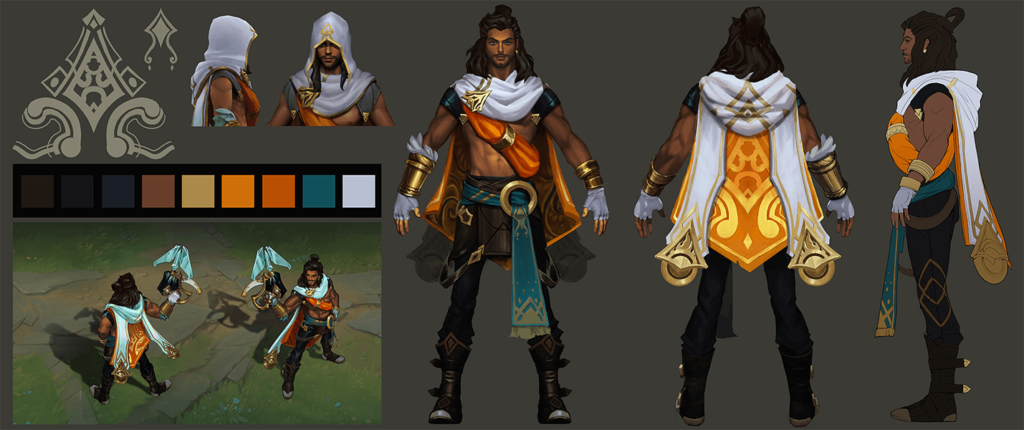 Passive – Dirty Fighting
Every three hits from Akshan's attacks and damaging abilities deal a burst of physical damage. If the target was a champion, Akshan also gains a shield.
After attacking, Akshan fires a second attack that deals reduced physical damage. The second shot can be canceled like a regular basic attack. If Akshan cancels the second shot he gains a burst of move speed.
Q – Avengerang
Akshan throws a boomerang that deals physical damage and reveals enemies hit, extending its range each time it hits an enemy. Enemies can be hit once as the boomerang goes out and once as it returns.
W – Going Rogue
Passive: When enemy champions kill one of Akshan's allies, they are marked as Scoundrels. When Akshan gets a takedown on a Scoundrel he gains bonus gold, all allies killed by the Scoundrel are resurrected at their base, and Scoundrel status is removed from all other enemies.
Active: Akshan becomes camouflaged for a short duration, or indefinitely while near terrain. During this time, Akshan can see trails leading toward Scoundrels and gains move speed and mana regeneration while moving toward them.
E – Heroic Swing
Akshan fires a hookshot that embeds in the first terrain hit. While embedded, he can recast to swing around the terrain in the cast direction, firing physical damage bullets at the nearest enemy while swinging. While swinging, he can recast again to jump off in the direction of the cursor and fire a final shot.
Heroic Swing's cooldown resets when Akshan earns a takedown on an enemy champion.
R (Ultimate) – Comeuppance
Akshan locks onto an enemy champion and begins channeling power into his gun to store bullets. At the end of the duration or after recasting Akshan unleashes the stored bullets, each dealing physical damage based on missing health to the first minion, champion, or structure hit.
Akshan can move normally and cast Heroic Swing while channeling and firing Comeuppance.
Akshan will drop onto the rift in patch 11.15 from July 22nd 2021. Riot said more information will be arriving tomorrow (Friday July 8th).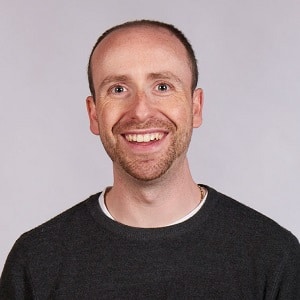 Dom is an award-winning writer who graduated from Bournemouth University with a 2:1 degree in Multi-Media Journalism in 2007.
As a long-time gamer having first picked up the NES controller in the late '80s, he has written for a range of publications including GamesTM, Nintendo Official Magazine, industry publication MCV as well as Riot Games and others. He worked as head of content for the British Esports Association up until February 2021, when he stepped back to work full-time on Esports News UK and as an esports consultant helping brands and businesses better understand the industry.