Social media sponsorship firm eSportskred and well-known UK esports organisation Vexed Gaming have partnered to develop an influencer network platform for brand partners.
This new platform brings all Vexed's content and influencers under a single digital environment, delivering management of their complete social presence.
Developed in 2017, the platform has been designed to help traditional athletes and sports teams make money from their social media presence. In partnering with Vexed Gaming, eSportskred has 'optimised its technology' to focus on esports. In doing so, it says it enables an esports organisation to manage the social media activity of their accounts along with those of their players, streamers, influencers and even their sponsors.
The eSportskred platform provides Vexed with demographic, campaign and audience data, which demonstrates the effectiveness of their activities to their marketing partners.
Additionally, the tech provides a content sharing system, enabling the Vexed team to share content on behalf of their sponsors to multiple influences, who can automatically upload content to their social accounts via the eSportskred mobile application.
The news comes after Vexed Gaming qualified for its eighth Hearthstone Masters Tour and secured a slot in the Quake Challengers league. It has also reached the ESL Premiership Wild Rift semi-finals. 
PHAZEOG had a deep run into the Quake EU Challengers, securing seed #4 for the grand finals on July 10th, while Vexed's UK Hearthstone player Paradox qualified for the Hearthstone Masters Tour Dalaran taking place on June 18th to 20th.
"Building a strong social presence is essential for any esports organisation. However, it is a hugely time-consuming function that requires significant resources to deliver effectively," said Mark Weller, chief gaming officer at Vexed Gaming.
"In the eSportskred platform, we have a solution that not only automates much of the repetitive work, it also gives us accurate visibility on the activities of our network and delivers key value metrics that enable us to prove our value to our sponsors."
"eSportskred is extremely focused on bringing software solutions and industry expertise to simplify every aspect of influencer management in esports," said Vicky Cheng, esports global director at eSportskred.
"Teams, players, and influencers will earn the funding needed to become sustainable, while brands can quantify, justify, and enjoy the significant benefits and value of their sponsorship and marketing collaborations."
For more information about eSportskred, visit www.esportskred.com, and for more on Vexed, visit www.vexed.gg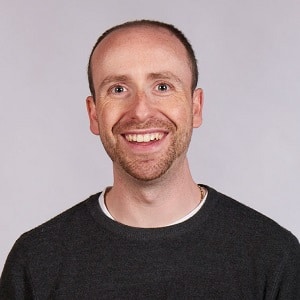 Dom is an award-winning writer and finalist of the Esports Journalist of the Year 2023 award. He graduated from Bournemouth University with a 2:1 degree in Multi-Media Journalism in 2007.
As a long-time gamer having first picked up the NES controller in the late '80s, he has written for a range of publications including GamesTM, Nintendo Official Magazine, industry publication MCV and others. He worked as head of content for the British Esports Federation up until February 2021, when he stepped back to work full-time on Esports News UK and offer esports consultancy and freelance services. Note: Dom still produces the British Esports newsletter on a freelance basis, so our coverage of British Esports is always kept simple – usually just covering the occasional press release – because of this conflict of interest.