Once more the bi-annual European Masters (EUM) tournament returns, featuring the best League of Legends teams from the European Regional Leagues (ERLs).
While BT Excel won the NLC, beating Fnatic Rising, they are also the only UK and NLC representative left in EUM, with Fnatic Rising falling to G2 Arctic in the Play-In Knockouts. There are two UK EUM players – Xmatty for Karmine Corp and Deadly for BT Excel. Megalodontus looks at what we can expect from them and the rest of the teams, with special input from four ERL casters.
Group A: BIG and K1CK to progress?
Who are they?
BIG (Berlin International Gaming): Prime League champion, EUM 2019 summer champion
K1CK Esports: Ultraliga runner-up
Anorthosis Famagusta: GLL champion, first EUM appearance
MKERS: PG Nationals runner up, first EUM appearance
Group favourites are most probably: BIG & K1CK
But keep an eye on… Anorthosis. First timers and to say the least, fearless. Jungle Garen might appear.
On paper, this is the most straightforward group: Both major region teams in BIG and K1CK should move on. But this is the EU Masters, so the road to knockouts is rarely smooth sailing.
BIG are once again the top of the Prime League and they are looking on fire. With the versatile mid-laner in Reeker as well as a proactive jungle/support duo of Karim kt and Seaz, some have tipped BIG as tournament favourites. K1CK Esports and botlaner Puki Style need no introductions with the viral meme that swept social media. They are back again after pushing Ultraliga champions AGO Rogue all the way to five games in the finals.
The two underdogs in Anorthosis and MKERS will have to work hard, but an upset or two should not be too surprising. Anorthosis jungler Dom1nant has made Garen jungle famous and, with their brawl heavy playstyle, the GLL champions will likely fear no one. MKERS come in from Play-Ins and consists of names familiar to NLC fans in Taxer and Doxy, who have played key parts in their long journey here. Can they continue their run and upset the big names?
'Why MKERS are my dark horse for this group'
Mikkel 'Guldborg' Guldborg Nielsen, NLC caster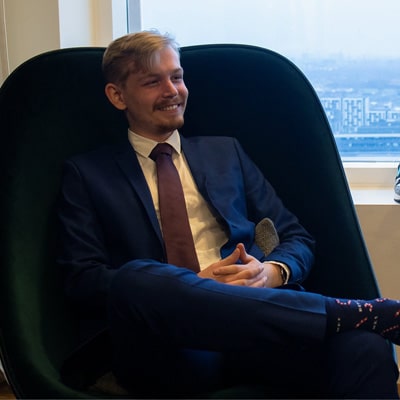 "There is always the talk about which group is looking the hardest or the easiest. Despite the stacked groups, if there was one that had to be labelled the "easiest", fingers would most likely be pointed towards Group A.
But even then there is a clear favourite: Prime League champions BIG. Losing to Mousesports in round 2 of the PL play-offs, they fought their way back to the finals from the Lower Bracket, taking the championship 3-1.
K1CK are back and they did not have the most convincing domestic season, having had a few roster changes, including their former star jungler Shlatan. The biggest question is: can they live up to the expectations of the K1CK name?
MKERS are my dark horse for this group. Coming in as the second seed from Italy, they still bring a lot of experience. Having last year's infamous botlane duo in Guubi and Click from Samsung Morning Stars, most people would think they would be a bot-side heavy team. But in their run through Play-Ins it was Taxer's play around their top-laner Doxy on his Jayce that would take over games.
Anorthosis Famagusta come in as the GLL champions and in the regular season, they finished tied for third. But despite that, they fought their way up to the semi-finals where they would upset WLGaming Esports, and continue their killing spree taking the finals 3-1. That is exactly the kind of miracle run they need to make in this group, as they are in their comfort zone with not a lot of expectations."
Group B: G2 up against tough competition
Who are they?
AGO Rogue: Ultraliga champion, EUM 2020 summer champion
Misfits Premier: LFL runner-up, EUM 2019 spring champion
ŠAIM SE SuppUp: EBL champion
G2 Arctic: LVP SuperLiga third seed
Group favourites are most probably: AGO Rogue & Misfits
But keep an eye on… G2 Arctic. They have the potential to turn the group upside down, despite being the third seed from Spain.
NLC fans might be praying to every known god and deity for retribution on G2 Arctic, since they knocked out Fnatic Rising. But bias lenses aside… this is quite a tense group.
AGO Rogue are the defending champions, and it would be negligent to not give them their due. They might have a completely new team, but them winning the Ultraliga again means they are still serious contenders. And perhaps ironically, Misfits Premier, with bot-laner Woolite, are their opponents, considering Woolite won the Ultraliga and EUM with AGO Rogue last year.
G2 Arctic are extremely eager to prove their loss to Cream Real Betis 3-0 in the SuperLiga playoffs was a blip on the radar, and even as the third seed from Spain, are fully expected to challenge for top spot. ŠAIM SE SuppUp are a bit unlucky and the EBL hasn't had stellar results in recent times, but this is one of the most promising sides from the Balkans yet. With everyone singing the praises of rookie support Mersa, ŠAIM SE could surprise in a big way.
Further reading: Interview with G2 Arctic support Efias
'The group may not look so close on paper, with many fans predicting Misfts Premier to finish first, but nothing is set in stone just yet'
Tomasz 'TheFakeOne' Milaniuk, Ultraliga caster
"Group B is the 'Polish group', so to speak, as there are 10 Polish players and staff members distributed among the teams. The group will be competitive for sure. After G2 Arctic dismantled Fnatic Rising in Knockouts, so the Spanish representatives are surely a team that can't be disregarded. Their strengths lie in the versatility and individual prowess of their solo laners, Fresskowy and Oscarinin, who allow flexible drafting and finding suitable win conditions.
Looking at other top-laners in the group, Misfits Premier are surely the standout team. Agresivoo has been considered the best Polish toplaner for a while and while his French endeavours haven't exactly been perfect, he's still a very formidable opponent. Misfits are a team that plays more around early jungle pathings for Shlatan and high octane botlane play from Woolite and Jactroll. It has to be said that the French-Polish team has not shown the best mid-to-late-game decision making, but it may not be an issue in groups.
For AGO Rogue, we have Ultraliga's champions with two foreign players in Chres and Lurox. While Lurox has been by far the best jungler in Poland and may as well be one of the best at the tournament, Chres has had a surprisingly good playoff stage, where he's shown a more aggressive side. AGO Rogue is a slower team with variety of strategies, but they will often rely on botlaner Lucker to deliver in teamfights around big objectives.
As for SAIM SE SuppUp, it's a team that cannot be underestimated. While I don't think that they will exit groups, I do think they will cause some upsets and possibly make it close. I would point the attention towards midlaner twohoyrz, who seems to be a very important carry for the team. With a wide champion pool, he will be able to be a win condition in many different compositions, but he's been the most impressive on Orianna.
The group may not look so close on paper, with many fans predicting Misfits Premier to finish first, but in my opinion, nothing is set in stone just yet. With the Play-Ins experience, G2 Arctic may be a very strong team and AGO Rogue is not to be taken lightly. It will probably come down to 2 out of those 3 teams to go further in the tournament, but I expect SAIM SE to put up a fair fight and make other teams' lives hell."
Group C: UCAM and Macko make their EUM debut
Who are they?
UCAM Esports Club: LVP SuperLiga champion, first EUM appearance
mousesports: Prime League runner-up
Macko Esports: PG Nationals champion, first EUM appearance
Illuminar Gaming: Ultraliga third seed
Group favourites are most probably: UCAM & mousesports
But keep an eye on… Illuminar. They're probably underrated and had a very strong Play-Ins showing. Ultraliga teams seem to be similar in strength this spring.
On paper, after Group A, this is the next most straightforward group, if we're only looking at seeding. "Spain and DACH reps, next!"
…or is it?
UCAM Esports Club probably come in as the most underrated first seed for EUM. Very few people expected them to make a run to the SuperLiga trophy like they did, and as such it's difficult to set proper expectations for this team. It's similar with mousesports, who on paper should dominate this group with names like Pridestalker, Lider and Gadget, but they've not always looked as consistent.
Then there is Illuminar Gaming, whom many didn't think too highly off, but performed remarkably in Play-Ins. One cannot overlook they gave the first and second Ultraliga seeds a very tough time in playoffs, and they could be a sleeping giant. And lastly Macko, the Italian champions. Italian teams have been constantly improving their results with every EUM and no one should be taking them lightly. This group could be an explosive affair!
'If you don't 100% respect Macko, they will catch you off guard'
Emiliano 'Moonboy' Marini, PG Nationals caster
"Group C looks like 'revenge of the underdogs' to me. Macko and UCAM weren't exactly the teams you were expecting to win their respective ERLs, especially considering who they were going up against, and they've already proved a lot of people wrong.
Illuminar came in as third seed of the Ultraliga, which many said was looking weaker than the POLSKA GUROM we were used to, and then they topped their Play-In group over G2 Arctic and smashed Vitality.Bee in Knockouts.
Mousesports are the only team in this group with a history of success at EUM. They rebuilt a brand new roster around midlaner Lider and brought in Worlds caliber botlaner Gadget, so if you're expecting some standard carry picks, try some other group. But even they have a lot to prove in order to show that they can still get to the heights of past achievements.
I'm going to keep an eye on the topside for this group. When I talked to SuperLiga caster Noa, she pointed out Dreedy/Hadess as an outstanding top-jungle duo and they showed their worth big time in the Superliga Playoffs. Then there's UItraliga MVP and first All-Pro Team Toplaner Melonik backed by Nidalee extraordinaire Papatabachi, and our very own PG Nationals MVP Cboi along with the Undivable King of Toplane StenBosse (seriously, I shouldn't be telling you this but don't try to dive him, it never goes well).
As for expectations, Macko are obviously coming in as underdogs, but that's all they've been doing ever since playoffs started. The only series I was sure they were going to win was the only one they lost! If you don't 100% respect this team, they will catch you off guard. I think a top 2 result is entirely possible, as Macko are great at individual preparations and in a short best-of-1 group phase, it will show."
Group D: Can Excel take revenge on their bogey org Schalke in the group of death?
Who are they?
Karmine Corp: LFL champion, first EUM appearance
Cream Real Betis: LVP SuperLiga runner-up, first EUM appearance
BT Excel: NLC champion
FC Schalke 04 Evolution: Prime League third seed
Group favourites are most probably: K.Corp & Excel
But keep an eye on… Twitter when K.Corp take on Betis. The fan support and banter will be over 9000!
There are no two ways about this: This is the Group of Death. The Doomsday Group. Fitting it'd be Group 'D'.
Karmine Corp are a familiar name for our UK readers, with British bot-laner xMatty and support Targamas (who have both played for Fnatic Rising), as they've torn the LFL apart. But K.Corp's fanbase, the 'Blue Wall', is on another level. The internet is not prepared especially when they face Cream Real Betis, who are similar in that regard with their fans often flooding social media. After a historical second placed finish in the SuperLiga, they are not to be taken lightly.
And Excel, despite looking unstoppable in the NLC with players like Orome, Markoon and Deadly, have to tread very carefully. This is their first real hurdle and if they can display the same consistency they've shown in the NLC finals, the rest of the group should be prepared.
Schalke, on the other hand, have looked quite shaky. With strong performances from their solo-laners Yoppa and Nuclearint from Play-Ins, they could certainly cause upsets but expectations are not high due to this being the Group of Death. Excel will certainly be looking to beat Schalke, given that Schalke's first team have stopped Excel's first team reaching the LEC playoffs for two seasons in a row (see this 2021 LEC Spring final standings article).
"BT Excel are undoubtedly the favourites to win the tournament"
Chris 'MoSITing' Würger, Prime League analyst
"BT Excel to me are undoubtedly are the favourites to win the tournament. BT Excel were mostly playing aggressive team compositions with Orome being on the weakside and playing heavily around Deadly, they often picked Gnar blind or either picked Nidalee for Markoon, which is one of his strongest champions.
They have also shown a great variety in champions, like Hatrixx playing 12 different champions during Spring Split.
With Karmine Corp being in their group, Schalke mid-laner Nuclearint has a personal history with them. Previously in 2020 Summer Nuclearint played together with top-laner Adam, and in an interview during Prime League Playoffs, he mentioned that he craves a win versus his old teammates. K.Corp had the majority of their spring split games on front-to-back team fighting compositions that either played around Saken on TF, Azir or Ryze or with xMaty on Jinx, Kaisa and Ezreal. They are looking absolutely stacked after their 3-0 win against Misfits Premier in the LFL Finals.
I believe Cream Real Betis in Group D are the underdogs, but they might take some games away with LeBron's signature picks in Kha'zix or Evelynn.
Schalke have a great understanding of tempo and consistently end up preparing objectives first, leading the enemy team to either facecheck into them or not contesting the objective at all. They have also worked on their mid to late game decision making and aren't taking fights in wrong windows anymore. But compared to the rest of the group, S04 are on the back foot.
If Schalke manages to suppress xMatty & Targamas from K.Corp, and get NuclearInt and Yoppa ahead, they have a decent chance of making it into the Knockout stage."
The EU Masters Spring 2021 Main Event Group Stage starts on April 14th at twitch.tv/eumasters
Get an EU Masters Spring 2021 preview in video form, with the thoughts of Esports News UK editor Dom Sacco:
Megalodontus is a miraculous survivor from the mass extinction and somehow learnt how to use his stubby fins to operate complicated mechanical equipment and drink tea. Worryingly for cryptozoologists, he's been writing League of Legends articles too.
A self-taught writer who's had the privilege to work with good editors who aren't terrified of his pearly whites, Megalodontus is often seen writing either independently or for various websites such as this one. When not writing, he usually runs it down mid in real life and is fascinated with watching paint dry.