Former UK esports social media manager Scott Henderson has dropped his allegations of sexual assault against marketing consultant Jonas 'Valgard' Schürmann.
In May 2020, Scott (who worked for Enclave Gaming at the time) claimed that Jonas (who sponsored Enclave) previously offered him a VIP ticket to ESL One Birmingham 2019, as well as a place to stay at his hotel room, where they shared a bed one night.
They woke up the next morning and Scott claims Jonas was spooning him. Unsure of what may have happened the night before, he crept out of the room and headed home. He later accused Jonas of sexual assault, which Jonas denied.
This week, Scott published the below tweet, apologising to Jonas for the accusations he made, which he now admits were 'not true'.
Jonas responded with his own statement, saying: "Scott annihilated my income sources, intentionally antagonised my clients, destroyed my social circle and cost me valuable connections and respect that took me a decade to build and maintain.
"He finally admitted to the truth and publicly apologised. None of that makes up for my ruined mental health, nearly a year in total isolation from society, trust issues, the death threats I received or the countless times that I sat in my bathtub ready to end my life and leave all of this madness behind.
"However, today I got a part of my life back that I thought to be lost forever."
The matter raises an important point around accusations in esports and streaming, something we have seen more of over the past year including the disturbing spate of accusations around harassment in esports last summer. It is a reminder that the accused are innocent until proven guilty, however that's to take nothing away from genuine victims who have found the courage to come forward.
Valgard contacted Esports News UK, asking us to remove an opinion piece we had published about him in November 2019, prior to the abuse allegation. It was about his conduct in regards to ethics in the esports industry and was spurred by an argument we had on the subject of LoL funding in the UK.
Having spoken about it, we both agree it was more heated than it needed to be and was also the result of a misunderstanding – as well as others plotting the two of us against one another.
Valgard previously worked with MSI where he sponsored a number of UK League of Legends teams including Diabolus Esports and Enclave Gaming. He was banned from attending the summer 2018 Forge of Champions finals in Barcelona following a threatening tweet made to caster Aux, which he admits he was wrong to have sent and said his intention wasn't to fight Aux.
Esports News UK has looked at evidence and spoken to various parties involved in the situation to understand it as accurately as possible, weighing up what all parties have gone through. We have come to the conclusion that Valgard has taken steps to change for the better, and has a right for that particular article to be forgotten in this instance.
There's more context and information behind this reasoning in this video by Esports News UK editor Dom Sacco:
If Valgard behaves threateningly or abusively in UK esports in the future, we will cover it, just as we would anyone else. And if so, the old opinion piece will be updated and published once more.
We take rights to be forgotten seriously, just as we do our duty to serve the community, and the health and wellbeing of all involved.
We hope everyone can move on from this ordeal and treat one another respectfully, as mutuals, all striving towards a common goal of strengthening and improving UK esports.
Relevant article: Do those who make toxic comments deserve a second chance in esports? Should VayneGod and Wilhelm have been allowed to play in the UKEL?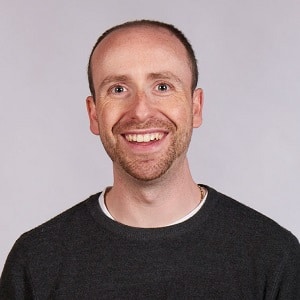 Dom is an award-winning writer who graduated from Bournemouth University with a 2:1 degree in Multi-Media Journalism in 2007.
As a long-time gamer having first picked up the NES controller in the late '80s, he has written for a range of publications including GamesTM, Nintendo Official Magazine, industry publication MCV as well as Riot Games and others. He worked as head of content for the British Esports Association up until February 2021, when he stepped back to work full-time on Esports News UK and as an esports consultant helping brands and businesses better understand the industry.