UK gamers have shown the highest level of awareness about mental health, among polled countries in a new study.
79% of UK gamers polled were well-aware of what mental health is, a higher percentage than all other polled countries including Russia, USA, Germany, France and Spain.
Most gamers surveyed in the UK (65%) said interacting with other players gave them a stronger feeling of being connected to others during the pandemic.
One in three (32%) of UK gamers also said they experienced anxiety and other stress-induced disorders at least several times a year.
In the UK, 38% of gamers said they sought professional mental health help more than once during their lifetime, with 64% answering they would seek help when needed.
Although aware of the importance of good mental health, 74% of UK respondents said they were reluctant to see mental health professionals, thinking their problems were not too serious or that mental health services are a waste of money.
The findings come from international gaming brand My.Games in partnership with the International Game Developers Association (IGDA) and the global coalition of gaming professionals and companies Fair Play Alliance (FPA). 
More than 21,000 players aged 14 and up took part in the international survey, conducted across Europe and the USA at the end of 2020.
The study was held with players of My.Games PC titles Revelation, Skyforge and Warface, as well as through the partner organisations FPA and IGDA. The majority of respondents who took part in the survey identified they play games weekly. 
The survey's goal was to assess how aware gamers are about mental health, and how often they experience problems related to it. Respondents were also asked to evaluate their own mental health as they remember it before the pandemic, several months into lockdowns, and presently.
The survey also delved into cyberbullying and toxic behaviour in online games. 
Taking care of one's mental health is a priority, with 91% of global respondents saying it is important to look after their mental health. 
When asked to evaluate the state of their mental health pre-and post-COVID lockdowns, 66% said their mental health was stable before the pandemic, 57% said it was normal in the early months of lockdowns, and 59% said it was normal presently.
Almost all respondents (93%) said they played multiplayer games, with most (84%) open to communicating with other gamers during play.
The majority of gamers were already talking to each other, with only 4% answering they began doing so during lockdown. 68% of players said they were communicating with each other the same amount as before the global lockdowns, while 25% said they started communicating more.
The importance of friendships has increased, with 38% of gamers now spending more time hanging out with friends in games. 
Interacting with other players during the pandemic was mostly connected with positive emotions, like feeling safe, remaining connected, and that it is okay to make mistakes in games. However, many gamers noted they occasionally encountered insults (57%), trolling (53%), and aggressive behaviour (52%).
Toxic communication in-game remains an issue, with one in ten (12%) answering that online interactions with other players affected their mental health negatively.
"Across the world, we have seen that multiplayer games have helped ease the pains of social isolation for those who enjoy video games. Video games are an important tool for connecting with each other in these difficult times, "commented Renee Gittins, executive director of IGDA. 
Elena Grigoryan, CMO of My.Games, said: "The study of the psychological well-being of our audience, following the results of the pandemic, is an important step designed to draw attention to the topic of mental health." 
"Having spaces to connect is more important than ever during shelter-in-place," shared Carlos Figueiredo, the executive director of the Fair Play Alliance.
"The core of connection is healthy gameplay and more importantly, healthy players. We're committed to supporting game developers and platforms in reducing disruptive behaviour and increasing players' wellbeing."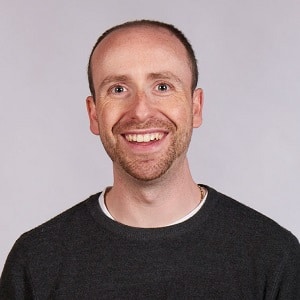 Dom is an award-winning writer who graduated from Bournemouth University with a 2:1 degree in Multi-Media Journalism in 2007.
As a long-time gamer having first picked up the NES controller in the late '80s, he has written for a range of publications including GamesTM, Nintendo Official Magazine, industry publication MCV as well as Riot Games and others. He worked as head of content for the British Esports Association up until February 2021, when he stepped back to work full-time on Esports News UK and as an esports consultant helping brands and businesses better understand the industry.