Image credit: 2019, Colin McMaster/LAT Images/W Series
The W Series Esports League for female racing drivers gets underway on Thursday June 11th 2020.
To mark the arrival of the new competition, Esports News UK interviews British female race driver Alice Powell about getting more women into this area, how sim racing compares to the real track and her thoughts on the W Series.
Please introduce yourself Alice and let our readers know what to expect from you in the W Series Esports League. What's your racing style like and how does it differ in the virtual world compared to the real one?
Hi, my name is Alice Powell, I'm a racer in W Series and Jaguar I-Pace eTrophy. In terms of style it's about adapting to the game. You're sat in front of a computer, your surroundings are totally different.
I tend to drive very much through the seat of my pants on-track, whereas driving on a sim is more about getting a feel through the wheel. You need to be a bit more sensitive and use your eyes more. I find a lot of the tracks are pretty accurate so you can transfer the knowledge of a track pretty well.
What was your reaction when you heard about the W Series Esports League launching? What do you think about it?
I was very excited. Obviously this period of lockdown has seen a big rise in sim racing, but as I race in the on-track W Series I was very excited to find out that they were doing their own Esports League.
We've been provided with equipment from Logitech, we have support from iRacing, we're making sure the races will be as exciting as possible. I've been practising with Abbie Eaton, Jess Hawkins and Sarah Moore, we've been hopping online having a good laugh and good battle, so hopefully that will translate to the League.
That sounds great. For many years now, esports has had a distinct lack of female players at the top level, and particularly within sim racing. Why do you think this is?
I think it's similar to the on-track stuff really; there's not enough visibility around women competing in this field. That's why it's important to raise awareness that there's nothing wrong with females participating in on-track racing or in the esports world. Far from it, it should be encouraged.
On that note, do you think the W Series Esports League will help inspire a new generation of female sim racers/esports players?
Hopefully, yes! I'm sure that W Series having their own Esports League will help increase popularity amongst females, and encourage them to give it a go, online or on-track.
Hopefully we're going to encourage lots of young girls to take up esports and get behind the wheel. You don't need expensive simulators, you just need a PC and a wheel and pedals, and off you go.
How does sim racing compare to the real track? You must be missing the physical races…
I drive with the seat of my pants, as do a lot of drivers I've spoken to. The feel is totally different through the wheel with sim racing, you're not getting the forces on your body that you do in the car. Unless you've got VR it's not all around you so you can't look to your right and see a car, you have to press a button on the wheel so the sim will look right.
Of course I miss being on track, but I'm pleased to have this new challenge of sim racing.
There's a handful of other British talent in the W Series, who would you say are the ones to watch in sim racing (other than yourself)?
All of them really. I haven't spent too much time online with Jamie Chadwick but I think she'll be pretty quick. It's hard to predict because you don't know how people will adjust to sim racing.
There are a lot of races across the championship so it's going to be about consistency. We've seen Jamie can be really consistent on-track but it's about whether the same can apply online, and whether she can keep out of trouble.
Are there any particular rivalries for us to watch out for? Who do you think will be near the top, there or thereabouts at the end of the W Series Esports League?
Definitely Beitske Visser, she's so quick on the sim. Last year on the race weekends we were supplied with sims in order to practise the track that we were at. It was always Beitske that people were watching.
But I've also noticed a few incidents in some of the esports championships I've been watching, so I think it's going to be about keeping out of trouble to a certain extent. Beitske may be fast, but anything can happen that might throw us off.
How did you first get into race driving? What are your first memories about the time when you knew this would be something you pursued?
I was first interested when I was very young, around three or four. I was a huge Michael Schumacher fan; I'd be glued to the TV watching Formula One.
I had the opportunity to go karting when I was eight years old and it went from there, moving eventually from karts to cars. Unfortunately after winning a championship in Asian Formula Renault in 2014, I couldn't get the funds together to move up to the next level, so I had to sit out of racing for four or five years. That's when W Series came along and kickstarted my career again, giving me the opportunity to get back on track and brush off the cobwebs.
Were you a gamer before the introduction of the W Series Esports League, or is video game sim racing something you've picked up recently?
Sim racing is definitely something I've picked up recently. Lockdown has helped with that. I did game a bit when I was younger.
What was the first video game you played and do you have any particular gaming memories you'd like to share?
We actually had a clear out recently and I found all my old PlayStation 1 and 2 games. The majority of them were racing games, things like F1 97 and F1 98. In 97 I would have been 4, so that's pretty young! That probably stopped when I was about 14. And then, as I say, I picked up sim racing recently.
What do you think about the rise of sim racing during lockdown? Are there any other tournaments, race drivers or sim racers you've been following or have been particularly impressed with during this time?
I've been trying to watch as much as possible really. No specific championship, whatever I find on social media I have a look. I've also kept an eye on the other W series drivers and what they're up to, as well as some drivers I've coached in British F4. It's all been entertaining and interesting to watch.
As a pro race driver, do you also use simulations for practicing? It'd be interesting to hear your views on the pro simulations and the video games and how they differ.
Yes. We have W Series sims that we use on race weekends. All last year I was trying to hop on a sim when I could to learn the tracks, because quite a few of the tracks were new to me. I'm hoping to get my own personal sim at some point then I can spend a bit more time online racing. They're great for learning the race track, and you can simulate different things, it's not just about driving around for fun.
The W Series gets underway on June 11th t 7pm BST on the W Series Twitch channel.
You can also follow Alice Powell and the W Series on Twitter here, and the W Series Esports League website here.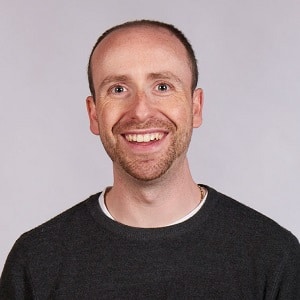 Dom is an award-winning writer who graduated from Bournemouth University with a 2:1 degree in Multi-Media Journalism in 2007.
As a long-time gamer having first picked up the NES controller in the late '80s, he has written for a range of publications including GamesTM, Nintendo Official Magazine, industry publication MCV as well as Riot Games and others. He worked as head of content for the British Esports Association up until February 2021, when he stepped back to work full-time on Esports News UK and as an esports consultant helping brands and businesses better understand the industry.