UPDATE (October 12th 2019): Blizzard has back-tracked on its penalties handed to Blitzchung. It has now reduced his ban from one year to six months, and has suspended the two casters in question for six months as well. Blizzard has also given Blitzchung his prize winnings.
You can see the full statement from Blizzard here.
Blizzard said that "our relationships in China had no influence on our decision" – a claim disputed by esports journalist Rod 'Slasher' Breslau and criticised by some for towing the PR line and not being fully honest.
---
ORIGINAL ARTICLE (October 11th 2019): Three British Hearthstone casters have put out statements following the storm surrounding Activision Blizzard this week.
---
What happened?
In case you missed it, Activision Blizzard banned Hong Kong pro player Wai Chung 'Blitzchung' Ng, earlier this week after he said "liberate Hong Kong, revolution of our age" during a post-match Grandmasters interview live on-stream.
He was also wearing a mask during the statement, a symbol of the ongoing Hong Kong protests, which began earlier this year following details of an extradition law proposed by the Hong Kong government, that would force Hong Kong residents to face trial in mainland China.
Activision Blizzard banned Blitzchung for one year and stripped him of prize winnings. It also fired the two Taiwanese casters who were interviewing Blitzchung at the time: Virtual and Mr. Yee. The company chose to stand with the Hong Kong and Chinese governments over supporting the freedom of its players, a move made for obvious financial reasons and heavily criticised by the community.
Blitzchung stood by his on-stream comments, saying it's his duty to say something about the issue despite it potentially putting his personal safety at risk.
Following this, the news went global and many fans of Blizzard games began boycotting the company, uninstalling games from their PCs and unsubscribing from titles like World of Warcraft to try and affect Activision Blizzard's revenues. Many angry and frustrated comments were shared on social platforms such as Reddit and Twitter.
Some Blizzard employees staged a walkout and covered up a plaque that reads 'Every voice matters' outside the offices in Irvine, California.
Activision Blizzard said it's assessing the situation, while US senators have condemned its move. One, Ron Wyden of Oregon, said:
Gods Unchained developer Immutable has offered to pay Blitzchung his lost prize money and invited him to take part in a $500,000 Gods Unchained tournament.
Well-known Hearthstone casters Brian Kibler and Nathan 'ThatsAdmirable' Zamora have stepped down in response to Activision Blizzard's actions.
---
UK casters speak out
Now a trio of UK Hearthstone casters have responded publicly: Alexander 'Raven' Baguley (left), Simon 'Sottle' Welch (centre) and Darroch Brown (right).
While they aren't stepping down, they have expressed their disappointment in Activision Blizzard's decision and hope to continue working as Hearthstone casters despite not sharing the same political views of the games industry giant.
Alexander 'Raven' Baguley said: "I support Blitzchung's right to protest and cannot even fathom what it is like during the events going on in Hong Kong.
"Although I do not agree with the decisions that have been made by Blizzard, I will continue to fulfil my ongoing contracts with the Hearthstone team which include finishing Grandmasters this weekend. I have the utmost respect for the Hearthstone esports team who are not only my colleagues, but my friends, and will look to continue to work with them in the future. I truly hope things can change for the better."
Raven's comment echoes that of Simon 'Sottle' Welch's, who said he supports Blitzchung's right to protest but will not be standing down.
He said: "It is important to me that I as an individual can disagree with decisions that are made by Hearthstone esports or Blizzard and that our relationship can continue unaffected.
"This is why I felt it was important to make this statement and I hope and expect that they can grant me that courtesy."
Darroch Brown published a similar statement. He said: "The people of Hong Kong deserve justice and I support everyone fighting for democracy and freedom anywhere.
"I also have immense admiration for Kibler and Admirable for their decision. However, when it comes to my own position as a Hearthstone caster, I plan on fulfilling my current obligations and continuing to cast Hearthstone in the future.
"I am saddened by the choices made by Activision Blizzard and do not agree with them, but hope that anyone reading can understand that I can disagree with their choices and still be affiliated with them."
There are more comments from the casters, ours is just a choice selection above. You can read their statements in full here:
---
What led to this and what's next?
This news is the latest in a string of PR disasters Activision Blizzard has overseen during the past year or two, including the culling of Heroes of the Storm esports, the Diablo mobile game announcement, firing of staff despite record revenues, WoW store mount backlash and more.
It's a developing situation and goes without saying one of the biggest esports stories of the year.
Some members of the community are trying to make Overwatch character Mei the face of Blizzard's boycott to antagonize Hong Kong and China and possibly get their games banned out there. With Blizzard fan convention BlizzCon taking place November 1st to 3rd, it's likely there will be some kind of demonstration there.
Blizzard's former parent company Vivendi merged with Activision in 2008 to create Activision Blizzard. Activision later purchased a majority of shares from Vivendi in 2013, and Activision Blizzard became an independent company.
Many blame Activision for the aforementioned decisions and are frustrated to see the company tarnish Blizzard's previously excellent reputation in the games industry.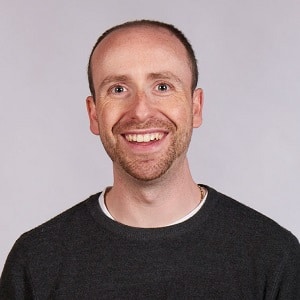 Dom is an award-winning writer who graduated from Bournemouth University with a 2:1 degree in Multi-Media Journalism in 2007.
As a long-time gamer having first picked up the NES controller in the late '80s, he has written for a range of publications including GamesTM, Nintendo Official Magazine, industry publication MCV as well as Riot Games and others. He worked as head of content for the British Esports Association up until February 2021, when he stepped back to work full-time on Esports News UK and as an esports consultant helping brands and businesses better understand the industry.