An ageing vanilla World of Warcraft player – Esports News UK editor Dom Sacco – shares his thoughts on WoW Classic a month and a half after its launch.
I'm a long time WoW player, having played on and off over the years. I've skipped a few expansions but came back every now and then.
I've been in hardcore raiding guilds, played casually, gone down the PvP route and even tried a bit of RP.
One thing I've noticed from playing Classic this time around is I'm stopping to pause and take everything in. I'm not rushing to level 60 and raiding (not that there's anything wrong with that), I just feel I've played WoW in that way already and wanted to try something new.
Back at vanilla it was harder to know what to do and where to go. As a night elf rogue in vanilla I levelled through Teldrassil to Ashenvale and missed places like The Deadmines entirely, because I didn't even know they existed until later. Now in Classic, I'm playing that dungeon a lot and a few weeks back gathered all the pieces of the Defias leather armour set (pictured, as worn by my night elf rogue, Bluestreak).
I'm getting a buzz out of doing things like collecting sets and levelling professions like leatherworking and cooking for some reason. God, I sound (and feel) old! I spent hours the other evening farming wolves in Duskwood to make wolf kebabs and leather armour to sell on the auction house.
My guild downed Ragnaros for the first time the other week and I was really happy for them, knowing what it feels like to do that. It's warming to see a different group of gamers younger than myself playing the game and doing all the things I did back at vanilla.
For now, as a parent I don't have time to raid and so Deadmines is my Molten Core and the Defias items are my epics. I'm happy with that and loving the game.
I'm not entirely sure where I'm going with this really, it's just a random post about how I've changed the way I play the game to suit my busier lifestyle, with less time to play. I think it's true that Classic offers something for everyone that retail WoW cannot.
They say it's about the journey not the destination, and I definitely feel that's the case with WoW. It's good to experience it all over again and play at a slower pace more this time around.
I get why there are so many guides out there helping people rush to level 60, or get gold for their level 40 mount as fast as possible. WoW can be played like a race and it's fun to compete with your friends and other players.
I also think it's partly due to our culture, everything's a rush and needs to be done yesterday. But for me, the beauty of WoW – and other adventure games like it – is enjoying the moments it brings. Taking the time to chat with other players, do things together and play at your own pace. Otherwise it just becomes a numbers-based min/max fest in my opinion.
A good real life friend of mine picked up the game the other week, when I was level 17. Within a week or so he had overtaken me into level 20+, and I tried to remind him not to rush ahead, so we can still level and go on adventures together.
We're planning on making the dangerous trek to Shadowfang Keep in Silverpine Forest (on a PvP server, eek), a place where there aren't any Alliance quests to complete, but a challenge nonetheless that I'm sure will be memorable.
That's what WoW Classic is about for me – setting your own challenges, taking the time to enjoy each moment and having a laugh with friends while doing so.
If that makes me old, then hand me my pension and bus pass because I'm ready to retire. And I'm sure Azeroth will make a comfortable retirement home.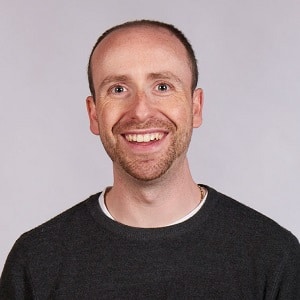 Dom is an award-winning writer who graduated from Bournemouth University with a 2:1 degree in Multi-Media Journalism in 2007.
As a long-time gamer having first picked up the NES controller in the late '80s, he has written for a range of publications including GamesTM, Nintendo Official Magazine, industry publication MCV as well as Riot Games and others. He worked as head of content for the British Esports Association up until February 2021, when he stepped back to work full-time on Esports News UK and as an esports consultant helping brands and businesses better understand the industry.