Logan Sama, British fighting game host and owner of event organiser Winner Stays On, has spoken out over sexual assault allegations at an EVO after-party last weekend.
Over the past week, several reports of groping, sexual assault and drink spiking have emerged from the fighting game event's Red Bull after party.
Logan said in a video posted on Twitter (embedded below): "Yo guys, do me a favour please, when you're talking to women, remember they're people.
"We all have dreams, hopes and aspirations and are all worthy of respect. When I see people starting conversations with women in the FGC where it's clearly only directed towards getting something out of them, it's wack.
"So let's sort those social interactions out. All of this shit that's happened last weekend with this illegal, criminal behaviour of women getting sexually assaulted, people's drinks being spiked… that shit just needs to get out of society in general.
"In the FGC (fighting game community) I feel like we can work on making it a more inclusive and welcoming space. Just talk to other human beings like they're human beings, rather than targets or prey to get something out of.
"We're all just nerds that like pressing buttons and enjoy fighting games. Don't come into this space with the aim of doing anything other than that. I would really like to see people work on their interactions a bit more."
"Let's leave it at that and make it a better space for everybody – I think that would help."
You can check out Logan's video and further comments on Twitter here:
Was thinking a bit about what I read happening at after parties this weekend.

There's more we can do to make the FGC a more comfortable space for women the moment they walk in to our events though.
People speaking to people like they are people. We all wanna push buttons. pic.twitter.com/0OTO7Xfj0d

Having been involved in like 4 distinctly different scenes that have all been male dominated, I've definitely seen women treated like they are either an alien species or just big game prey by guys the minute they walk in.

Come to events to make friends or rivals. Not conquests.
— WSO Logan (@WSOLogan) August 5, 2019

— WSO Logan (@WSOLogan) August 5, 2019
And 2. until this year you probably didn't think there were people in Pakistan who were good at fighting games either. Look what happened when the community grew and more people got involved?

?‍♂️
Just let everyone play & enjoy themselves and shut the fuck up ❤️
— WSO Logan (@WSOLogan) August 5, 2019
'Nobody should ever feel unsafe for being a part of the FGC' – what happened at the EVO after-party
Logan's comments come after the aforementioned allegations made about the EVO after-party.
Specifically, former GameSpot and Yahoo Esports editor Zorine 'harli' Te, who is now at esports brand consulting and marketing firm Player 2, detailed the following incident:
Esports Arena / Luxor staff escorted him out and handled the situation well. I am trying to follow up with a name. Sucks that such a great Evo had to end this way.

— Zorine 'harli' Te (@Zorine) August 5, 2019
Big thank you to @imJoskii who had my back. It could've been much, much worse if he hadn't been there

— Zorine 'harli' Te (@Zorine) August 5, 2019
Harli also told Dexerto that she filed a police report following the incident.
Additionally, competitive fighting game player and streamer Ana 'SMGxPRINCESS' Black tweeted the following:
I lost track of how many times I was groped at the Esports Arena Red Bull party last night. I didn't make a big deal about it and just walked away bcz I didn't want to ruin the night.

Keep your hands to yourself, or you'll get one in your face next time.
— ♔ EQNX | ? ? ? ⚪ @EVO (@SMGxPrincessirl) August 5, 2019
Then there's the reports of drinks being spiked. Tong Lee, chief of staff at CEO Gaming, commented:
I just checked with my friend who had a sip of it and she felt something was off and made it back safely to her room.

Personally, I'm angry, disgusted, and a bit shook up.
— Tong @ Red Bull Conquest (@TongNeverSleeps) August 5, 2019
HyperX Esports Arena Las Vegas said they were cooperating with local authorities on the matter.

Image source: Joe Brady/Gfinity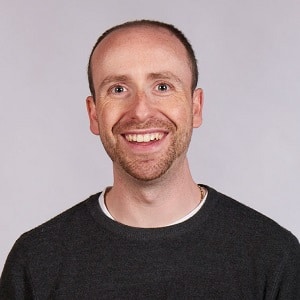 Dom is an award-winning writer who graduated from Bournemouth University with a 2:1 degree in Multi-Media Journalism in 2007.
As a long-time gamer having first picked up the NES controller in the late '80s, he has written for a range of publications including GamesTM, Nintendo Official Magazine, industry publication MCV as well as Riot Games and others. He worked as head of content for the British Esports Association up until February 2021, when he stepped back to work full-time on Esports News UK and as an esports consultant helping brands and businesses better understand the industry.