The Rainbow Six Siege ESL Premiership is continuing to make waves in UK esports, as is Siege in general. 
In the midst of this growth, several esports organisations have flourished, buoyed by the rising game and their success within it. One of them is Penta Sports, who won the Invitational earlier this year.
PENTA Sports' head analyst Jessica Bolden (pictured above) writes a guest article for Esports News UK about what it's like working behind the scenes as a Siege analyst with a top team.
In the world of esports, many different teams battle it out to become victors within their given game. Team games like Rainbow Six Siege, League of Legends, CSGO and many others require each player to become fiercely cohesive with their teammates in order to coordinate attacks and defences with varying complexities.
Within Rainbow Six Siege specifically, analysts and coaches have become a vital, behind-the-scenes necessity that allows teams to elevate their performance both in and out of game.
Organisations from around the world are buying out and paying much higher salaries to those who can prove themselves a worthy analyst or coach, with many ex-professionals retiring from competitive gameplay to try their hand at coaching. Similar to football, esports is demanding players to conduct themselves at a high level on a weekly basis. This means that a team of support staff must always be prepared to provide the necessary solutions and responses to whatever the team may need.


I spoke to Team Secret's' Rainbow Six Siege captain from the United Kingdom, Matthew "MeepeY" Sharples (pictured left), who was adamant that coaches and analysts are key in a team.
MeepeY said: "The importance of analysts and coaches has steadily been on the rise since the beginning of Siege esports. The work and results they offer are priceless.
"They take an extremely heavy load, a time consuming job, off of the players hands to provide them with a constructive and detailed insight to strategy and analytics. This allows players to focus on gameplay and self improvement, it allows them to squeeze the maximum out of every practice.
"Without coaches and analysts, the average level of professional Siege gameplay would be much lower."

Putting the work in
In my line of work, analysis and coaching go hand in hand. Upon signing with a professional Rainbow Six Siege team I knew my work would be cut out for me.
Many do not realise the deep complexities that esports demands of players and their organisations, meaning I have to remain adaptable and versatile in the way I undertake both my analysis and coaching.
So what does an analyst do? On any given week I may do some or all of the following:
Analyse an opponent by collecting all data pertaining to their wins, losses, operator bans, maps bans and preferred map picks

Convert data into charts and graphs to relay to the team

Critically analyse the data and provide a counter strategy for the given factors

Undertake VoD analysis of opponents on particular maps or with particular operators and play style

Draft a concise report that the team is able to read and remember going into their matchup
This, at the very least, is what all analysts are capable of providing.

"In my opinion, the coaching and analyst positions are still the most underrated positions in esports."
Kevin "Sua" Stahnke, coach/analyst at ENCE


I also spoke to MeepeY's teammate Ryan "Lacky" Stapley, who mirrored the sentiment that coaches and analysts are a vital part of Rainbow Six Siege, saying: "Analysis and coaching is a huge part of the workload [in Siege], with each team possessing their own spin on the meta and individual playstyle.
"A coach/analyst can focus on working out what makes other teams tick. This allows the players to focus on their own game."
Analysts are expected to be able to collect data, reproduce it legibly and then verbalise what those numbers mean in regards to how the team should prepare for a match or tournament.
This ensures players are not encumbered with all the alternate work that allows them to operate at a high level, with Lacky poignantly putting it as a need for "players to focus on their own game". This, however, isn't all analysts are tasked with undertaking.
As esports has only just grown into a booming industry, the demand versus the supply of capable analysts and coaches is oftentimes skewed, meaning many are required to be proficient in both analysis and coaching. This has seen some organisations opt to hire coaches/analysts that possess qualifications in areas like data science and psychology, as well as previous esports experience, in order to bolster a innovative and capable team of support staff.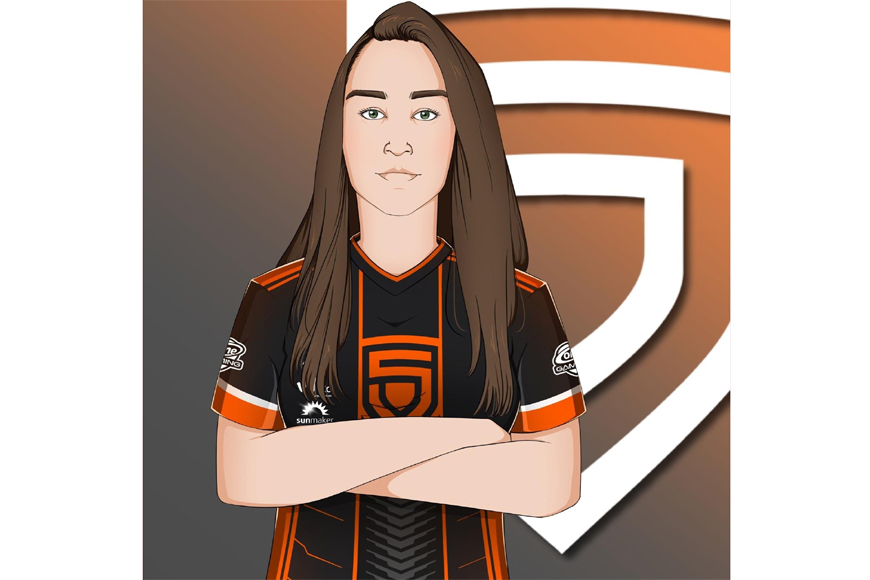 I, myself, possess two degrees and specialise in behavioural psychology. I went from teaching Law and Criminology to hundreds of students to an esports analyst in this past month alone. This has taught me that a lot of the skills I've learnt teaching and during my tertiary education have been completely transferable into my esports roles.
This, coupled with my engagement in competitive esports, means that both numbers and individual and team psychology are second nature to me. The rest I have had to learn along the way.
No two coaches and analysts are the same, with each person specialising in factors like motivation, counter strategy and/or technological innovation. I personally undertake my role with a heavy focus on reading the predictability of opponents and undertaking psychoanalysis of players to ensure motivation levels in and out of game. It is often hard to find the right balance, something I think all coaches/analysts struggle with.

A typical working week
Many have asked me what a typical week might look like in my role at PENTA Sports.
I often remind people that in these types of roles there is no 'typical' week. But if I had to quantify it, it would look like this:
Meeting to discuss upcoming matches, tournaments and areas of focus

Undertake analysis of opponent(s)

Relay outcomes of analysis and devise counter strategies and picks

Undertake individual psychoanalysis of players motivation, sleep, eating and socialisation levels

Conduct written or verbal meetings with players based on psychological analysis

Analyse scrims and in game communication

Tournament and organisational administrative team needs

Post-game debriefs and analysis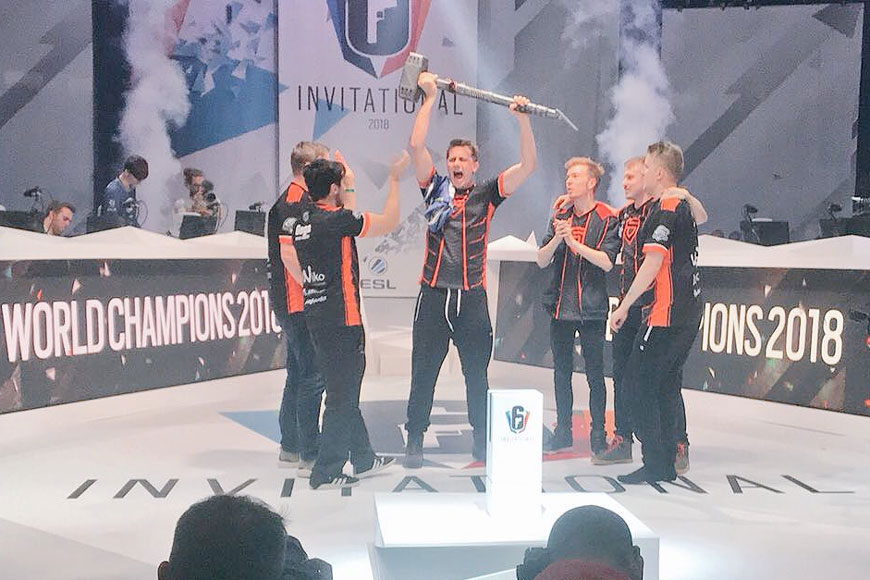 Whilst this is only some of the tasks I have gotten up to during my short tenure at PENTA Sports, I also had a chance to speak to Kevin "Sua" Stahnke, the coach and analyst for ENCE, the newly inducted Professional League Rainbow Six Siege team, who gave me a short insight into his role at ENCE and how important he believes the role is:
"In my opinion, the coaching and analyst positions are still the most underrated positions in esports," Sua says.
"As a coach, you provide the players with a unique toolkit needed to beat their opponents. I believe we will see in the near future that the coaching and analyst positions become more and more important when the skill gaps begin to tighten and teams begin to look for any edge they can get.
"As for ENCE, I am sure everyone appreciates the work I put in to better their game. As a coach and analyst you have a different perspective and approach to the game and you are able to see circumstances the team cannot. After a game you are also able to help your players reach their full potential and better their decision and macro play skills.
"When it comes down to official games, it is my job to find the enemy team's patterns and explain them to the players so they know exactly what to do in certain situations. This, and many other factors, makes a coach an invaluable part of every team."

"Without coaches and analysts, the average level of professional Siege gameplay would be much lower."
Matthew "MeepeY" Sharples, player for Team Secret

A busy few weeks ahead
My first public appearance to be at Dreamhack Winter in Jönköping, Sweden on November 30th. This means I will be running a bootcamp at our training facility in Berlin at ELZ PENTA in order to prepare the team for the best possible outcome.
Travel, training and gaming will be in full swing this month, as I pack up my bags in Melbourne, Australia and move all the way to Europe in mere weeks.
Esports is a deep passion of mine. It is my hope that many more become enriched with the lifestyle that esports can offer and that more people begin to appreciate the endless work support staff and organisations offer to competitive teams around the globe.   
Follow Jess on Twitter here
Thanks also to the following for the creation of this article:

Further reading: Interview: UK coach Shasouda on PENTA's journey, the growth of Siege and the UK scene
Hide our ads and become a premium reader to support ENUK today from just £1 per month!