Team Secret have acquired a Fortnite roster – and the team includes 13-year-old UK player Kyle "Mongraal" Jackson.
Mongraal, hailing from Sidcup, is one of four players in the roster which also includes Mats "Sak0ner" Sorum and Michael "VNHL" Gustad from Norway, and Domeniks "Domentos" Bunts from Latvia.
Team Secret said in an announcement video: "As the Fortnite tournament scene starts heating up, we are bringing the best that Europe has to offer."
Mongraal told ESPN: "I'm over the moon. I can't believe I've got this opportunity. I'm very excited to start playing at a professional level properly with Team Secret.
"It's like a dream come true."

Fortnite is of course the game of the moment. As we write this, a SuperData report has landed in our inbox titled: 'Fortnite earns $223m in March on all platforms, is largest free-to-play console game of all time.'
The game has overtaken fellow battle royale title PlayerUnknown's Battlegrounds in terms of revenue generated and monthly active users across all platforms. That's not to mention the first Fortnite esports scholarship and all that hype when Ninja played with Drake.
But it's still early days for Fortnite in the world of esports. There's just been a Fortnite tournament in Las Vegas (more on that in another article on Esports News UK coming soon), but we're yet to get a big esports announcement from developer Epic Games.

"I can't believe I've got this opportunity. I'm very excited to start playing at a professional level properly with Team Secret"
Kyle "Mongraal" Jackson

"Our guess is that Epic Games is going to announce something and get behind the esports scene," Team Secret CEO John Yao told ESPN. "And so, before everybody else jumps in and all the good players get signed up, we wanted to make a preemptive strike."
"Fortnite is competitive, and I think there's a lot of room for it to be established on the scene."
While Fortnite has a 12 age rating, this could change for esports tournaments and Mongraal may be restricted.
Saying that, this age is not unusual as such: the UK has other young esports professionals including Vainglory player MrKcool, who was also 13 years old when he started playing in the big tournaments, and Rocket League player Scrub Killa who was 12 when he won his first esports tournament, according to Liquipedia.
It's great to see a new wave of talented homegrown players emerging and we can't wait to see how they perform and help put UK esports on the map in the coming years.
We'll leave you with a clip of Mongraal playing Fortnite on Twitch:

Hide our ads and become a premium reader to support ENUK today from just £1 per month!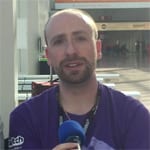 Dom is an award-winning writer who graduated from Bournemouth University with a 2:1 degree in Multi-Media Journalism in 2007.
A keen League of Legends and World of Warcraft player, he has written for a range of publications including GamesTM, Nintendo Official Magazine, industry publication MCV as well as Riot Games and others. He works as full-time content director for the British Esports Association and runs ENUK in his spare time.