Sportradar's head of esports James Watson has left the sports data and betting services provider after an internal investigation.
James was accused of 'betting aggressively' on esports betting platform Unikrn, by its CEO Rahul Sood, last month:

Head of #Esports at @Sportradar visits our Discord, was busted for using multiple accounts manipulating others while betting aggressively on our site, & he often publicly bashes us.

Then he blocks me after I call him out. Sportradar is this the integrity you want to portray? pic.twitter.com/vgW1DT2Qqs
— Rahul Sood ? (@rahulsood) March 14, 2018

This prompted an internal investigation by Sportradar, which owns the sports betting data supplier Betradar, to understand what exactly happened and what action it would take.
This week, Sportradar published a statement on the completion of this investigation, which looked at whether James Watson had placed bets with Unikrn, and if he had placed those bets using privileged information obtained in his position at Betradar.

"No evidence was found to suggest that James was using privileged information to bet, however, it was clear that James placed a series of low-level bets with Unikrn."
Sportradar

"No evidence was found to suggest that James was using privileged information to bet, nor that he bet on any events where integrity concerns were raised by ESIC (Esports Integrity Coalition)," the statement read.
"Furthermore, there was no evidence to suggest that he was engaged in any manipulation of pricing for the purposes of betting through any of his online activity.
"However, it was clear that James placed a series of low-level bets with Unikrn. Sportradar has a strict policy in relation to employees betting and takes the integrity of its operations very seriously. As a result it has been mutually agreed that James will leave Sportradar."
James – who worked from Betradar's London office – updated his LinkedIn profile to say he's looking for new opportunities.



In addition to Betradar's investigation, Ian Smith from ESIC conducted an independent assessment and agreed with the findings.

'This isn't a big deal, but rules are rules'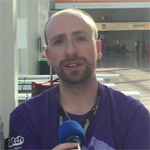 Comment by ENUK editor Dom Sacco
This story may seem more dramatic than it actually is – despite Unikrn's public shaming of James, he did not use insider information to place big bets on esports.
I'm not excusing his actions, but the bets were small and seemingly insignificant.
However, when you're in a position of responsibility like James was, the rules are the rules, and that means placing no bets.
It might be that James placed the bets to test Unikrn's platform out, who knows what his reasons were (James did not respond to my requests for comment), but you have to say Sportradar had only one option in a case made public like this.
Should James have placed the bets? No. Is he a bad guy? Probably not. Was this a bit overblown? Probably yes.
In the relatively new world of esports betting, cases like this will happen, examples will be made and hopefully practices will improve to stop things like this happening again.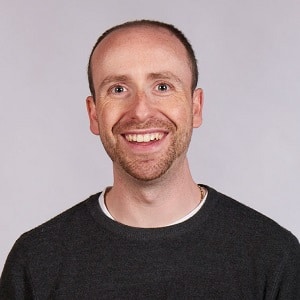 Dom is an award-winning writer and finalist of the Esports Journalist of the Year 2023 award. He graduated from Bournemouth University with a 2:1 degree in Multi-Media Journalism in 2007.
As a long-time gamer having first picked up the NES controller in the late '80s, he has written for a range of publications including GamesTM, Nintendo Official Magazine, industry publication MCV and others. He worked as head of content for the British Esports Federation up until February 2021, when he stepped back to work full-time on Esports News UK and offer esports consultancy and freelance services. Note: Dom still produces the British Esports newsletter on a freelance basis, so our coverage of British Esports is always kept simple – usually just covering the occasional press release – because of this conflict of interest.