On New Year's Day, Royal Bandits head coach and former coach of Singularity's League of Legends team, Marcus "Blumigan" Blom, made a series of accusations against Singularity and their then manager Frederik "Zeus" Holst in particular.
He claimed that the organisation attempted to scam investors, hold off payments for their players and decline offers from other orgs without telling their players. 
In this article, we have full responses to this from Zeus and Team Singularity owner Atle Stehouwer, as well as a separate anonymous source close to Singularity.

'Prize money is always distributed as soon as it's in our account'
Comment from Team Singularity owner Atle Stehouwer
"Ever since entering League of Legends in April 2017, we've trusted our League team manager Frederik "Zeus" Holst to handle the negotiations with players and coaches since we didn't have any experience in LoL.
"Frederik and Marcus traveled with the team to PGW Clash of Nations and the ESL UK Premiership final, and afterwards there have been some misunderstandings leading to various Twitter statements.
"All players have received money according to agreements, and prize money has always been distributed as soon as it's in our account.
"We've been negotiating with investors coming directly into the league division in SNG, but when negotiations were dropped on the floor, Frederik had sadly already told the players, and given them false promises in regards to season 2018 salary level and such… this is not the policy of the Team Singularity organization, but we had to deal with the damage caused anyway.
"We suspended Frederik immediately after finding out in November, but due to many small roster changes, stand-ins and both Polish and Danish leagues ending in December, we asked Frederik to coordinate them until they were finished so that we could have a solid solution.
"Shortly after Christmas he was told that he'd no longer be a part of the SNG league division, and was asked to hand over all information about players, previous negotiations and such to the ones who would lift the League division in 2018."

'People are trying to make Zeus look worse than he is'
Comment made by someone close to Singularity who asked to remain anonymous
"Unfortunately most of the info is true, albeit framed in a way to make Zeus look particularly bad, when most of what he did was due to incompetence rather than greed.
"He did start throwing sh*t when the team lost [in the Prem final], but not at anyone. It was just childish, it wasn't threatening.
"I know Zeus well after working with him closely, and people are trying to make him look like he did all this out of spite and greed, which really isn't true. 

"I promised too much on behalf of the org and shouldn't have done. This was due to incompetence on my part."
Casper "Cboi" Bo Simonsen said: "I didn't have any issues with Frederik at Magistra.
"We did not get paid by Magistra at Insomnia but it was not Zeus' fault. We got told that the org used too much money at the LAN and I don't know if Frederik had anything to do with the payment.
"He didn't control the payment of the players. The org owner controlled that part so if there were any payment issues we would contact him."
Emil "Grisen" Brouwer added: "I personally had no issue with Frederik In Magistra, he basically had no power, he was just the middleman between the team owner and the players, he had no access to any money within the org.
"It is correct we got no money from Insomnia, but Frederik scamming us at Insomnia is not correct."
"It is correct we got no money from Insomnia, but Frederik scamming us at Insomnia is not correct.
"And we took no part of the prize pool in cash, it was used to cover transport and further event at CPH games two months after. Our income was from monthly salary, which again didn't came from Zeus. A lot of the payment was very delayed, but in the end I personally got everything Magistra have owned me, even though it took some soul to get it, but it was not through Zeus.
"I also played with Singularity in the LCD the whole split, and I had no issues with Zeus there, but that was the Danish league. We're still waiting for that money, but the league hasn't sent it out yet for any of the teams."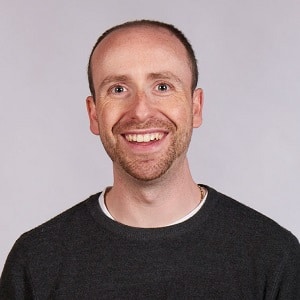 Dom is an award-winning writer who graduated from Bournemouth University with a 2:1 degree in Multi-Media Journalism in 2007.
As a long-time gamer having first picked up the NES controller in the late '80s, he has written for a range of publications including GamesTM, Nintendo Official Magazine, industry publication MCV as well as Riot Games and others. He worked as head of content for the British Esports Association up until February 2021, when he stepped back to work full-time on Esports News UK and as an esports consultant helping brands and businesses better understand the industry.