ENUK editor Dom Sacco provides a quick recap of two big UK esports announcements today.

Insomnia62 to host Birmingham leg of Call of Duty World League
GAME has confirmed that Insomnia62 will be an official partner of the Call of Duty World League (CWL) 2018 season.
The UK gaming festival will welcome many of the world's best CoD players to the NEC for the Birmingham Open leg of the tournament, taking place during Easter Bank Holiday weekend next year (Friday March 30th to Monday April 2nd 2018).
Players entering the Birmingham Open will be competing on Call of Duty: WWII for a share of the $200,000 prize pool and 209,200 CWL points.
Sarah Whittaker, Head of Events at Multiplay Events, said: "We couldn't be more thrilled to be hosting part of the CWL 2018 season at Insomnia62.
"Multiplay Events has a great track record of hosting heart-pounding gaming tournaments, including the finals of the UK Masters at Insomnia61 earlier this year. It's fantastic that festival goers will experience the action of CWL at Insomnia62."
Team tickets for the CWL Birmingham Open go on sale Friday 22nd December at 6pm and are available from www.insomniagamingfestival.com.
Vitality complete Gfinity Elite Series org line-up

Gfinity announced that French esports org Team Vitality will be joining the Gfinity Elite Series for Season 3. 
The news comes after Gfinity revealed earlier this week that Fnatic will also be participating in the tournament, as the number of teams increase from eight to ten.
The games for Season 3 will be FIFA, Rocket League and Street Fighter, with Gfinity instead running a separate Winter Series for CSGO.
It's great to see Gfinity add some more world-class orgs to the Elite Series which it promised back in Season 1, and to see a mix of established teams like the above and growing UK orgs with huge potential.
Nicolas Maurer, CEO at Team Vitality, said: "Team Vitality is thrilled to join the Gfinity Elite Series in London. The Elite Series has proven itself to be a world-class tournament and we welcome the opportunity to discover new european talent.
"Our strategy is to participate in every Major League tournament in Europe and we hope to see our teams perform, our fans captivated and our partners live esports as we do."
Neville Upton, CEO at Gfinity, added: "As the Elite Series fanbase grows significantly from series to series, we are challenging ourselves to showcase the best global esports talent and we are delighted to welcome Team Vitality.
"Not only are we signing the top french organisation, we are giving the best amateur gamers the chance to play alongside their heroes via the Gfinity Challenger Series which launches on January 8th."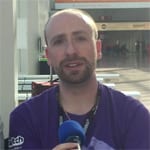 Dom is an award-winning writer who graduated from Bournemouth University with a 2:1 degree in Multi-Media Journalism in 2007.
A keen League of Legends and World of Warcraft player, he has written for a range of publications including GamesTM, Nintendo Official Magazine, industry publication MCV as well as Riot Games and others. He works as full-time content director for the British Esports Association and runs ENUK in his spare time.