Mark Cox, Riot Games head of UK publishing, has spoken about some of the initiatives he's worked on in the past and opened up about Riot's ethos.
He gave some examples of activations in Australia, where he was previously based before moving across to head up the developer's new London office.
He mentioned working with Red Bull and getting involved in activities with League of Legends players in Australia.
Speaking at the 'Opportunities for Brands in Esports' event hosted by Space Ape Games in partnership with Ukie, Mark said: "We spent a great deal of time with Red Bull around content, and that's what we're really interested in," he said. "Putting our players in different situations and having great fun with them outside of the game.
"One example is we got them to build a Billy Cart that was based on [League of Legends character] Corki. They had a race in Sydney – it was the guys who took part in the All-Stars event.
"So five guys from different teams came together to build this billy cart, race it and then take part in the All-Stars event later on, so it had great relevance to the audience.
"I also stuck them all in an aircraft prior to All-Stars! Just to take them out and push them to the limit. So taking esports players and taking them out and doing something fun with Red Bull… we're not putting a logo all over it, it's about producing great content for the event."
It goes without saying it would be great to see Riot doing similar things with players and community here in the UK.

"I don't care what brand grows the esports scene in the UK, we just need to grow it, and grow it for the benefit of our players in whatever franchise it is, we need to be a better esports country and have better representation globally."
Mark Cox, Riot Games

Mark also spoke about the importance of Riot partners having an ethos that reflects the values of Riot and to have a vested interest in growing the competitive scene.
He cited Coca-Cola as a good example that produced tie-in products and got involved with branding at viewing parties in cinemas and so on.
"I would turn away a brand if it was offering us a million dollars but wasn't aligned with our players and our values," he added. "We are not chasing dollars for dollars sake.
"We don't overexpose on our channels, we're not going to allow our partners to post on our Facebook group or our Twitter channel, those are places where players come to learn about the game and esports, not to visit and be greeted with a "go and buy this!" message, no, it's only about the stuff they want to read. That stuff can be kept separate."
Mark also referenced the impressive Spanish League of Legends scene and how strong it is, as well as Riot Australia's League of Origin region vs region tournament inspired by rugby.
Riot has remained largely quiet on its plans for the UK scene since announcing it's opening a Riot office in London earlier this year, so it's good to hear about what Mark Cox has worked on in the past and perhaps give us an idea as to what we could expect to see in the UK in the future.
On the UK specifically, Mark added: "We're looking at building from the grassroots upwards. Our new head of esports will come in and start looking at all our partners. It'll be right from the bottom to the top, not just looking at the pro scene, but looking at how we can build on what we call competitive and social play and getting people engaged with the game.
"I've said it before, I don't care what brand it is to grow the esports scene in the UK, we just need to grow it, and grow it for the benefit of our players in whatever franchise it is, we need to be a better esports country and have better representation globally."
Last month Riot said it's scrapping the EU Challenger Series in favour of a new champions league, which the UK champions are expected to qualify for.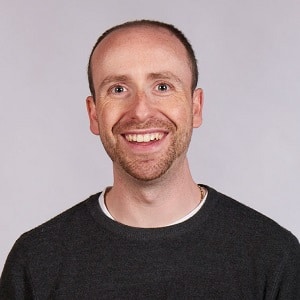 Dom is an award-winning writer who graduated from Bournemouth University with a 2:1 degree in Multi-Media Journalism in 2007.
As a long-time gamer having first picked up the NES controller in the late '80s, he has written for a range of publications including GamesTM, Nintendo Official Magazine, industry publication MCV as well as Riot Games and others. He worked as head of content for the British Esports Association up until February 2021, when he stepped back to work full-time on Esports News UK and as an esports consultant helping brands and businesses better understand the industry.