British caster Aaron "Medic" Chamberlain cast his first match in the League of Legends EU LCS this evening, and he was on fine form as per usual.
He's casting this weekend and will be casting some more games throughout the 2017 summer.
His first match was Unicorns of Love versus Mysterious Monkeys (Twitch VoD here), casting alongside Martin "Deficio" Lynge. The pair gelled well with one another on-air.

Unbelievably excited to work with the team on #EULCS. Thrilled to cast this week and a few more over the split.

— Medic (@MedicCasts) June 8, 2017
Medic said: "I'm very grateful that I'm getting this shot. Casting LCS has always been my aim and it's an honour to have the chance.
"Hopefully I can keep performing well and bring the hype to some excellent EU action!"
On the first match, he said: "Was a great series that made it really easy to settle in to casting. Deficio has been great and has helped me so much! Onwards and upwards, and next time I'll make sure to say 'Csacsi!'"
Medic first began casting the Challenger Series earlier this year, and was previously rumoured to be casting the LCS.

'10/10 should cast Worlds' – viewers praise Medic

Medic was really well received in his first LCS match, with Twitch, Twitter and Reddit users singing his praises.
NAzookeeper commented: "The guy is pretty amazing. Some of the things he says on the fly are just downright amazing. Also he is tall and its nice that Deficio has someone to look up to now."
Another Reddit user, Montichord, said: "I love him. Some of the things he says when he's getting super hype crack me the f*ck up.
"10/10 should cast Worlds."
TeamHosey added: "LOVED MEDIC! His line about "asystole" made my wife lose her mind cause she is a nurse. She doesn't even like League but she wants to hear so much more of him. Keep it up Medic! Hope to hear more of your casts in the future!"
Other casters and broadcasters continued to heap the praise on Medic on Twitter:
A pleasure casting with @MedicCasts in his first LCS cast. What a performance from him! GG @UnicornsOfLove

— Martin Lynge (@RiotDeficio) June 9, 2017
That game was a dream for @MedicCasts – glad he's getting off to such a good start!

— Excoundrel (@excoundrel) June 9, 2017
Lol @MedicCasts has been preparing for that game 1 his entire casting career, forged in the UK scene, he knows how to cast a messy match!

— Joshua Dowse (@DowseyTV) June 9, 2017
What an intro by @MedicCasts ??

— Eefje Depoortere (@sjokz) June 9, 2017
Molded by the UK scene
Some casters merely adopted the League of Legends puns and banter, but Medic was born in it, molded by it.
Medic cast plenty of League of Legends matches in the UK – where he was known as Sona – including UK Masters, Insomnia, ESL Premiership and League Fest games.
He was known for casting with fellow former med school guy-turned-caster Excoundrel.
We remember a couple of moments in particular back when we started covering the UK scene. One where he got excited about Tahm Kench popping Thick Skin (apologies for the poor recording quality), and the 'Bird is the flippin' word!' match:

Oh, and this:

If you want to hear some reaaally early Medic, then check this old UK match out:

Here's to many more magic Medic moments in the LCS!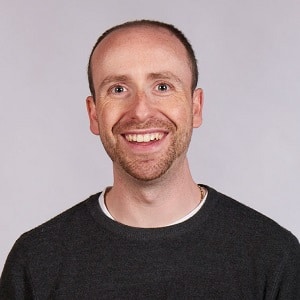 Dom is an award-winning writer who graduated from Bournemouth University with a 2:1 degree in Multi-Media Journalism in 2007.
As a long-time gamer having first picked up the NES controller in the late '80s, he has written for a range of publications including GamesTM, Nintendo Official Magazine, industry publication MCV as well as Riot Games and others. He worked as head of content for the British Esports Association up until February 2021, when he stepped back to work full-time on Esports News UK and as an esports consultant helping brands and businesses better understand the industry.