A new PES League World Champion has been crowned in North London today.
Guilherme "GuiFera" Fonseca, a 17-year-old Pro Evolution Soccer player from Brazil, beat Italian Ettorito "Ettorito" Giannuzzi in the 2017 grand final at Arsenal's Emirates Stadium.
GuiFera was trailing 1-0 to Ettorito, but managed to pull back an equaliser in the second half, taking the game to extra time.
In the last few minutes, the Brazilian managed to find the match-winning goal to secure the title – and the $200,000 top prize.
It was clearly a special victory for GuiFera, especially considering he lost in the final last year 4-3. The player cried tears of joy after winning today's match.
? AMAZING! 17 year old @GuiFera01 is the @pesleague 2017 World Champion and $200,000 richer! The emotion… #PESWF pic.twitter.com/2qDp4swFJa

— Pro Evolution Soccer (@officialpes) June 2, 2017
The PES League 'Road to Cardiff' tournament culminated in its grand finals at the Emirates Stadium today, boasting an overall $350,000 prize pool.
Runner-up Ettorito left with $100,000 and third-placed Jhonatan "Jhona_KRA" Salazar from Peru took home $50,000.
The players will also visit Cardiff Stadium to watch the 2017 Champions League match between Juventus and Real Madrid this weekend.
You can see more info on the participants, past league tables and the casting talent on the PES League website.
Visit Esports News UK next week for a closer look at the rise of PES in esports.

GuiFera interview: "It's exciting to be a part of this stadium's history"
The new world champion spoke to the media at a press conference following his victory.
Here's a video with audio from the conference plus a Q&A transcript below:

What was your biggest challenge?
The biggest challenge was starting the game losing and being 1-0 down. But I kept my motivation and concentration throughout the game.

When did you realise you could win the league?
Starting from the second half, when I drew level against my opponent and I noticed that he was starting to get more nervous.

ENUK: What are your thoughts on playing in the final in the UK, here at Arsenal's Emirates Stadium in London?
It's very exciting to get to come to Europe. Without Konami and PES, I would never have the chance to come here, so it's really exciting to be a part of the stadium's history.
 
Does it feel weird doing press conferences like this, to go from playing a game at home to being asked questions about how you got here?
It is quite weird, but I've already done this quite often in Brazil, in the tournaments there. It's a little bit nerve-wracking but it's also good fun.

How did you counter Ettorito's attacking football?
We've got very similar gameplay but everytime I found a hole, I made the most of it, and took every chance I got.

What's your next step, after this championship?
Celebrate a lot in Brazil!


"I'm very happy to have won for Brazil for the first time. It's a great honour. But the tournament was very difficult, it's the top 16 players in the world – so it was quite challenging."


Are you confident of defending your  title in the future?
Very confident. I'm going to start practicing a lot going forward, as it's now my full-time job.

How did you prepare for this tournament? And how do you stay at the level you're at now?
I played a lot online, mostly against South American friends and Brazilian friends, and I'll continue doing the same to hopefully stay on top.

What will you do with your big prize you won ($200,000)? Will you keep it for studying, or for a trip around the world?
I'm going to spend it on studying at university in Brazil. And then the rest… I'm not quite sure yet!

Do you think there's a professional career in this now, or do you think it'll only last for a few years and you'll have to do something else?
I've been doing this since I was a child, so it's something I'd like to keep doing for a long time.

ENUK: How does it feel to be representing and winning for Brazil in PES, and how far behind do you think British players are?
I'm very happy to have won for Brazil for the first time. It's a great honour. But the tournament was very difficult, it's the top 16 players in the world – so it was quite challenging.

What was the key to success? What did you do that Ettorito didn't do?
I respected my opponent, but I went in strong and counteracted his game as best I could.


Congratulations to GuiFera and to Brazil!
(image source: https://twitter.com/GuiFera01)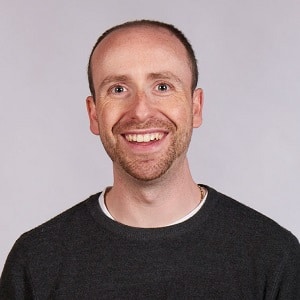 Dom is an award-winning writer who graduated from Bournemouth University with a 2:1 degree in Multi-Media Journalism in 2007.
As a long-time gamer having first picked up the NES controller in the late '80s, he has written for a range of publications including GamesTM, Nintendo Official Magazine, industry publication MCV as well as Riot Games and others. He worked as head of content for the British Esports Association up until February 2021, when he stepped back to work full-time on Esports News UK and as an esports consultant helping brands and businesses better understand the industry.