ENUK editor Dom Sacco analyses Riot Games' changes across the pond as the League of Legends developer introduces a franchising model for its LCS in North America.
When the NA LCS changes announcement was made earlier today, I looked it thoughtfully just like my League of Legends main champ Vi (pictured, minus the pink hair of course, or any hair for that matter).

At a glance: 10 key pieces of info
Before I jump into my opinion, here's a quick overview of what's happening:
The NA LCS is moving to a franchising model
There will be 10 permanent teams in the league, with no typical relegation (franchise partners will be announced in November)
Teams can get booted from the league if they finish in 9th or 10th place five times out of eight splits
Reports suggest franchise spots will cost 'at least' $10m each for existing NA LCS orgs, with newcomers being charged $3m extra to compensate existing teams not selected
Orgs will receive higher financial rewards for finishing in higher positions
The lower-tier Challenger Series is being scrapped and replaced with an 'Academy League' for NA LCS orgs' academy teams
Money created by the league will be shared with all orgs, and likewise teams will be required to share 'a portion' of their league-driven revenues as well as sponsorship and merch sales. Pro teams will be entitled to a 32.5% share of league revenues
Player salaries will increase to a minimum $75,000 per player, rising further depending on the overall revenue share amount
There will be an 'independent' Players' Association, allowing players to vote for reps to be their voice in league decisions
Opinion: Why uncertainty is better than stability
After considering the changes, I can see why Riot are doing this, and why many large org owners may welcome the changes.
It creates greater stability and potentially greater (and more equal) profits across the board.
But at what cost?
From a spectator view, I don't want to see the same 10 teams play split after split. I want to see the likes of Origen fall down to the Challenger Series, to see how they try to fight their way back into the LCS.
I want to see newcomers like Misfits go from the UK scene into the Challenger Series and into the LCS, and make a strong impact in their first split.
I want uncertainty, I want relegations and promotions, those twists and turns. Isn't that partly what makes sport great to watch?
Riot say that teams "can lose their right to compete in the league if they finish in 9th or 10th place 5 times over an 8-split span". 'Can', not 'will'.
What is the criteria here? 'Oh it's okay if Immortals finish last six times in a row because it's immortals, we like them and they have a ton of money'. Is that how decisions will be made? Because if it is, I'm not sure I like the way the LCS is going.
Riot seem to valuing money over creativity.
That's the other thing. Where's the room for future entrepreneurs? For start-ups who have an ambitious vision for their grassroots or growing org? There's no room for them to grow. Their best players will just get snapped up by the LCS orgs and they won't be able to amass the money needed to buy a spot.

"This will surely push start-ups and amateur orgs into other esports games. The changes stifle entrepreneurial spirit and instead only reward those who are already successful."

Riot has removed the lower-tier NA Challenger Series, so now only LCS sister teams can take part in a new Academy League. This leaves the national leagues and the collegiate scene, and other third-party tournaments, for lower-tier teams.
This will surely push start-ups, amateur orgs and entrepreneurs into other esports games. The changes stifle entrepreneurial spirit and instead only reward those who are already successful.
It seems Riot is betting on the collegiate scene. It recently announced the 2017 LoL International College Cup, a tournament hosted by Riot's parent company Tencent.
But the collegiate scene is for younger players, for students. What about promising late bloomers or younger teenagers, where can they compete and practice?

"The changes create greater stability and potentially greater (and more equal) profits across the board. But at what cost?"

In a sense, I feel for Riot. Org owners and members of the community called for changes like this, and now Riot has obliged. If they hadn't done anything, they'd be criticised, but in making the changes they've arguably ostracized amateur org owners.
Yes, I am biased towards the amateur scene. I speak to players and org owners, I understand how hard it must be to grow your org or team and reach the next level. I want them to succeed.
So I'll leave you with an opinion of an org manager.
Former UK org owner, Ian Leckey from Torpedo, said in the Esports News UK Discord chat this evening: "What's the chance that any player which exists outside of that franchise league (in a main role, reserve or otherwise) gets paid, at all by anyone.
"I don't see why anyone would bother."
This casts a concerning veil over the future of competitive League of Legends, in my opinion.

Image source: MonoriRogue Deviant Art: Casual VI (used with permission)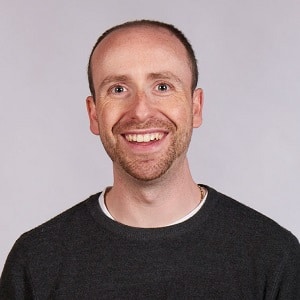 Dom is an award-winning writer who graduated from Bournemouth University with a 2:1 degree in Multi-Media Journalism in 2007.
As a long-time gamer having first picked up the NES controller in the late '80s, he has written for a range of publications including GamesTM, Nintendo Official Magazine, industry publication MCV as well as Riot Games and others. He worked as head of content for the British Esports Association up until February 2021, when he stepped back to work full-time on Esports News UK and as an esports consultant helping brands and businesses better understand the industry.