ENUK editor Dom Sacco shares his views on UK League of Legends org MnM Gaming as they take part in the EU Challenger Series Qualifiers (CSQs) this week.
Day 2: Tuesday May 24th

The competition (Reign)
Reign progressed from the EU West open qualifiers, along with Kasing's team Red Bulls.

Rosters & picks
MnM
Rifty (top) – Galio
Kadir (jungle) – Olaf
Larssen (mid) – Vladimir
Luddehz (ADC) – Twitch
Hadow (support) – Lulu
Reign
Arin1 (top) – Fiora
Tabasko (jungle) – Lee Sin
Polyokov (mid) – Syndra
Sheriff (ADC) – Ashe
delord (support) – Tahm Kench
The match
This best-of-one was largely quiet to begin with, and throughout for that matter, with just 12 kills altogether across the 40 minutes.
At the ten-minute mark, each team had one kill apiece, and come the 20-minute mark both teams had two kills and three towers each.
However, Reign began to establish a CS lead in the bot-lane, with Sheriff 60CS up on Luddehz. By 30 minutes, this had been extended to a 100CS lead. And Reign had 4 drakes to MnM's 0.
Reign tried to take the Baron, but with huge respect for MnM they withdrew as soon as Larssen and co approached. MnM then tried to take a mid turret but Reign pushed them back.
Reign's top-laner Arin1 arguably made the difference in this power struggle. He split-pushed effectively as Fiora in the bot lane, causing MnM problems as he slowly took turret after turret.
When four MnM players did move down bot to sort him out, Reign still managed to kill Hadow before dying himself. Meanwhile, he served as a distraction to allow Reign to take the Baron.
By 36 minutes Reign had established a 10k gold lead.
While both teams looked pretty equal at points throughout the match, Reign had the objective advantage. Near the end of the match, they had 9 turrets and 5 drakes to MnM's 4 and 0.
On the 38-minute mark, Reign stormed MnM's base, who had arguably left it too late to apply real pressure and engage effectively as a team. They couldn't deal with Reign's push, who one the match despite an equal 6-6 kill scoreline.

Final score: MnM 0 – 1 Reign

MVP: Arin1
Reign's top-laner caused MnM problems for most of the game, split-pushing effectively and being a general nuisance.
When MnM did come down to sort him out, he often got away with low health or managed to get a kill himself before dying. Meanwhile, this distraction allowed Reign to take more and more objectives. A well-deserved MVP.

A noob's perspective
Opinion by Dom Sacco
Seeing what Larssen done yesterday, and knowing how awesome Rifty can be (especially behind a carry champion), it was especially frustrating to see their opponents do the damage with Fiora instead.
I would love to see Rifty and Larssen go for more risks early on to snowball the early game (but I'm a silver player so what do I know)!
Also, like yesterday, MnM's bot lane struggled to really get going. I'd like to see more from Luddehz and Hadow, they've shown they can do it in the UK scene, now to take it to the European stage.
Dare I say it, MnM seemed a little cautious and nervous today. I'd love to see them play without fear, to turn up the heat and just enjoy themselves. We all know what they can do.
Still, it's early days yet; MnM have 1 win and 1 loss. With three more group stage matches to go, it's all to play for.

Post-match reaction and comment (so far)
GG WP to @Reigngg, we lose the second game. But it's not the end! pic.twitter.com/6OkaFE0TGR

— MnM (@MnMGamingUK) May 24, 2017
was my very first game with the team but we played it right and won, ggz to MnM, we're facing ESG tomorrow (btw gg @Larssen00 ur good asfk

— Polyokov (@Polyokov) May 24, 2017
Unfortunate loss today vs Reign, GGWP to them all.

— Teimpo (@PureRifty) May 24, 2017
Lost to @reigngg we never pulled the trigger but ggwp to them

— lars (@Larssen00) May 24, 2017
GGwp RGN Takes the round, next time better haha lol!

— Kadir (@xKadirlol) May 24, 2017
gg, m bloos

— Mantas Šukevičius (@Hadowlol) May 24, 2017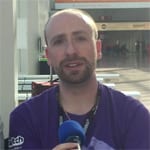 Dom is an award-winning writer who graduated from Bournemouth University with a 2:1 degree in Multi-Media Journalism in 2007.
A keen League of Legends and World of Warcraft player, he has written for a range of publications including GamesTM, Nintendo Official Magazine, industry publication MCV as well as Riot Games and others. He works as full-time content director for the British Esports Association and runs ENUK in his spare time.