A situation between ESL Premiership Hearthstone players Danswf (pictured) and Tingting52 has gone public, after Danswf's org Dukes eSports published a statement.
Dukes originally wrote this Twitlonger post post standing up for their Hearthstone player, who received criticism and insults in Twitch chat.
The org said: "I am so disappointed on a weekly basis when I am watching Dan play on the ESL stream for the UK & Ireland Premiership, that I see other players continually slating him and insulting him in the chat for no apparent reason.
"His history is the only reason I can seem to think of, but it isn't so distant now that it would be simply childish for players to still be slating him for that."
After we published a story highlighting their statement, another UK Hearthstone player – Tingting52 – explained the reason why Danswf is being targeted.
The pair were at DreamHack Winter in Sweden together last year when the issues arose. An Italian team – Impact Gaming – had sent Danswf, Tingting52, Paradox, RDee, impyyy and Illness95.
Tingting52 says Danswf committed assault, blackmail and theft.
@Esports_News_UK @dukes_eSports @DanswfHS He assaulted me and another guy, refused to pay for the hotel when he had been sent money for it, and threatened to cancel our flights home?

— Tingting52 (@Tingting52_HS) April 5, 2017
@TheButteryGamer @Esports_News_UK @dukes_eSports @DanswfHS Yeah sucks for the guy who punched someone in a street in Sweden unprovoked while we walked away from him BibleThump

— Tingting52 (@Tingting52_HS) April 5, 2017
@Esports_News_UK @dukes_eSports @DanswfHS Evidence of him admitting what he did pic.twitter.com/XyKz88PBQK

— Tingting52 (@Tingting52_HS) April 5, 2017
@Esports_News_UK @dukes_eSports @DanswfHS Oh and he threatened the esl admins in qualifying that he would get them sacked

— Tingting52 (@Tingting52_HS) April 5, 2017
Danswf responded with this tweet:
@TheButteryGamer @Tingting52_HS @Esports_News_UK @dukes_eSports Hold on TingTing and me blocked each other we both cant see what each other write Anyways i can back up anything i say anyways

— @HS Danswf (@DanswfHS) April 5, 2017
Both players currently have one win and won loss under their belts during this spring 2017 split of the Hearthstone UK & Ireland Premiership.

What was the aforementioned 'history'?
There have been a few incidents involving Danswf and other UK Hearthstone players in the past.
During DreamHack Winter last November, Dan and several other players entered the tournament in Sweden including Tingting52.
There were problems around travel, accommodation (the hotel wasn't paid for at the time) and altercations over travel. Danswf and another player – Illness – apparently ended up getting into a fight.
We're not going into specifics – we've been sent pages and pages of information over what happened previously. And we feel there's not enough evidence or comment from Dan's side to write a fair and balanced report of what happened. It also happened four months ago now, and we feel it wouldn't be fair to dig up old dirt.
It's clear a lot of the altercations could have been easily avoided with better team management – the players were left to arrange most of the travel themselves.

Update: What else did Dukes have to say?
Dukes have sent the following updated statement to Esports News UK: "Dukes eSports still holds the view that what happened between Dansfw and his former team is between them.
"Other players have decided to slander Dansfw within 140 characters, but we will stand by him no matter what. We have no further comments."
Dukes previously said in the Twitlonger: "Constant comments from people moaning about how lucky Danswf is to top-deck certain cards and how he doesn't deserve to be in the Premiership are, in my opinion, pathetic.
"When Danswf joined the organisation, we were told of his previous runnings with ex-teammates and the resultant loss of reputation those events had on Dan.
"Regardless of whether or not the events occurred as we were told, we have, and always will continue to support Dan throughout his Hearthstone career with us, as we believe that all players involved should let bygones be bygones and be done with the matter."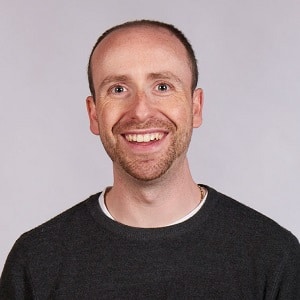 Dom is an award-winning writer who graduated from Bournemouth University with a 2:1 degree in Multi-Media Journalism in 2007.
As a long-time gamer having first picked up the NES controller in the late '80s, he has written for a range of publications including GamesTM, Nintendo Official Magazine, industry publication MCV as well as Riot Games and others. He worked as head of content for the British Esports Association up until February 2021, when he stepped back to work full-time on Esports News UK and as an esports consultant helping brands and businesses better understand the industry.