Some of the top League of Legends players who were playing in the UK scene last year have moved abroad or to other teams around the world.
But where are they? Nick "Crane" Turberville takes a look in this roundup feature.
Note: This article mainly focuses on players who have switched teams in recent months.

Augustas "Toaster" Ruplys
Last team in UK: Epiphany Bolt
Current team: KIYF eSports Club (LVP)
What next? Toaster has played in the EU LCS previously for Origen, and in various UK sides. With a strong show from him in the LVP we could once again see Toaster playing under an LCS team if he can prove he has what it takes.

Matt "Deádly" Smith

Last team in UK: MnM
Current team: In-house LCS substitute for Misfits & ADC for eMonkeyz Gaming Club (LVP 2nd Division)
What next? A handful of opportunities and paths have been laid out for Deádly. Perhaps we'll see him playing in a starting position for a LCS/CS team, or playing for a top Spanish team in the near future.
Check out our interview with Deádly here.


Ludvig Erik Hugo "XDSMILEY" Granquist

Last team in UK: MnM
Current team: ThunderX3 Baskonia (LVP)
What next? If XDSMILEY gives an eye-catching performance in the LVP (Spanish Pro League) he could potentially advance to play for a CS/LCS team.

Luka "Lukezy" Trumbić

Last teams in UK: exceL eSports / MnM
Current team: Vaevictis eSports (LCL)
What next? With Lukezy currently playing strong with a 64% win rate in the LCL, clearly showing to the world that he has talent, we could soon see him taking the next step in his career to play under a CS team or LCS team in a sub/starting position.

Lucas "Phurion" Brammer

Last team in UK: MnM
Current team: eMonkeyz Gaming Club (LVP 2nd Division)
What next? If eMonkeyz make it to the 1st division of the LVP, we could see Phurion earning himself a reputation as a strong jungler who you shouldn't dismiss. If eMonkeyz do make it to the first Division of the LVP, we could see Phurion continuing to play for them, or maybe under another team in the LVP.

Mads "Broxah" Brock-Pedersen

Last team in UK: Epiphany Bolt
Current team: Fnatic LCS team
What next? There isn't really a 'what next' – he's achieved what all aspiring League of Legends players dream of. If Broxah gives a strong performance in the two weeks that he's playing in the LCS team, we could see him playing in the starting position for the main team throughout the entire split, and maybe beyond.
Beyond that, could he hoist the Summoners Cup at the end of the summer split? Or maybe we'll see him on the stage at the World Championship? The two weeks will be huge for his career. Either way, Broxah is a highly talented player and we have no doubt that only great things will come from him.

Marc "Caedrel" Robert Lamont

Last team in UK: Banditos
Current team: H2K (substitute)
What next? Caedrel recently flew to Korea and has recently made it to top 20 on the Korean ladder. Having only been there for just over four weeks, this is a significant achievement. With this and past performances, Caedrel is building a strong resume for potential teams. Perhaps in the not too distant future we will see him playing in the EU or NA LCS.

Michal "zoiren" Zíka

Last team in UK: Epiphany Bolt
Current team: Gambit Esports (LCL)
What next? If zoiren fields great success in the LCL, we could within a year see zoiren playing in either the EU or NA LCS. He's highly motivated and determined to excel. We can expect to see great things from zoiren as well.

Other players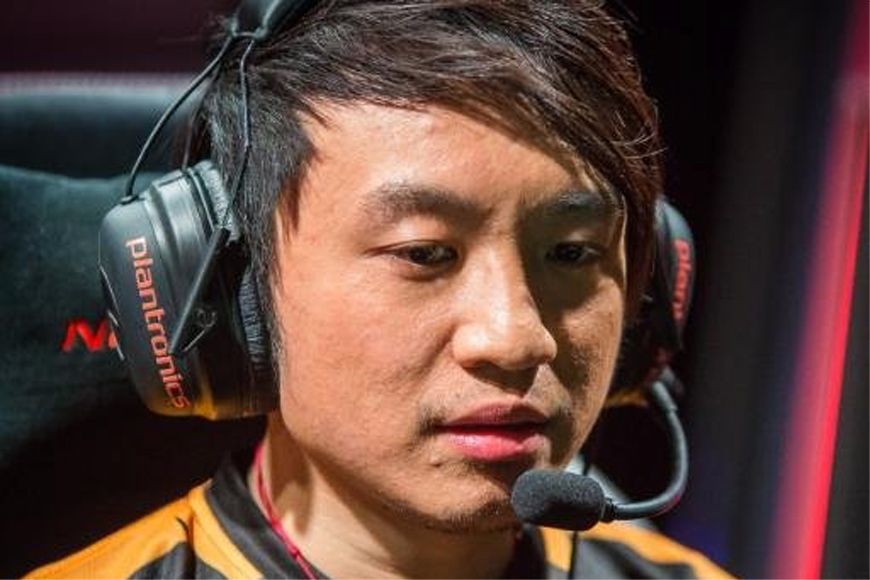 There are a host of other players that have progressed from the UK scenes to other teams and leagues over the years.
Raymond "kaSing" Tsang (pictured) is one of Britain's best imports, having played in the LCS – and at Worlds – for a number of years. After his departure from Vitality at the end of last year things have seemingly come to a halt for kaSing.
At the beginning of the month kaSing announced his partnership with Red Monkey Collective – a talent agency with kaSing being their face for esports. He will most likely see the lights of the LCS stage once more.
Of course, there's Maxlore and Alphari who previously played for Team Infused, and are now with Misfits and Roccat respectively in the EU LCS.
Arphan "Arphan" Omar, who was also part of the successful Team Infused roster of late 2015, is currently playing for German team Alternate Attax.
Then there's numlocked, former Choke Gaming top-laner who is now a pro Overwatch player for NRG.
Other veteran British players such as Impaler and Tundra are without teams right now, while Nutri is now team coach for Overwatch team The Chavs. Tundra also occasionally makes some educational streams.