UPDATE:
Esports News UK has learnt that the VAC banned account cannot be strictly linked to Nika K with solid proof – as such it wasn't used as evidence in determining whether or not he was able to play in the UK Masters tournament.
There was discussion within UK Masters around whether Nika had cheated during the UK Masters qualifiers, but after lengthy review of evidence he was allowed to compete in the tournament and was not labelled as 'untrusted'.

Original article:
UK organisation exceL eSports and some members of the UK CSGO community have called for a ban on an alleged CSGO cheater.
The calls came after exceL's UK Masters match versus SKUM this week.
SKUM player Nika K (also known as xaBu and NK) was apparently caught cheating during the match, and exceL players called him out on Twitter following the match.
@NK_SKUM yeah well played mate honestly solid vac ban and that u played sick one of the most obv cheating cunts ever

— MCKCSGO (@xL_MCK) February 1, 2017
@NK_SKUM cant wait for you to go to lan and absolutley dog it against us

— MCKCSGO (@xL_MCK) February 1, 2017
BTW i NEVER call anyone out for cheating. I can accept defeat when its fair but this guy literally didn't even hide it. vile shit. @NK_SKUM

— Josh Rowley (@xL_moIe) February 1, 2017
.@NK_SKUM looking forward to seeing you crumble at epic lan c u in 2 weeks

— Jenko (@xL_Jenko) February 1, 2017
On the run now changin his @ and his twitter name. ??@ukcsgo @UKMasters @epicLAN @MultiplayEsport ban this twat pic.twitter.com/aVSQFCxNSF

— Josh Rowley (@xL_moIe) February 2, 2017
NICE TO PLAY AGAINST A CHEATER FOR 60 ROUNDS

— MCKCSGO (@xL_MCK) February 1, 2017
"I am told that there is clear evidence of cheating and that the person in question has been banned elsewhere before. We would call for anyone who is caught cheating to be banned."

UK CSGO coach Neil Murphy also posted a Twitlonger outlining the situation and the player's ban history. He also mentioned that NK also screwed over Bulldog Esports in a UK Gaming Tours qualifier match.
Neil shared evidence that proves NK has been banned before, including a Vac ban, various Faceit bans/ban evasions (here, here and here), as well as an ESEA ban, for dodging/ban evasion.
"Everyone at exceL are hoping for is this guy to be banned from UK Masters and UK events not for a default win though," Neil said.
"UK Masters say they will ban people who are Faceit banned with one year or less. This will happen when I report for him ban dodging AGAIN.
"It's pretty hilarious the fact these guys dodged EPS as well, since ESL Wire will probably catch him. The guy is clearly still 100% cheating from the stream everyone watched tonight. Hopefully he'll be banned and no other teams will be screwed over by him."

NK has since responded with his own Twitlonger post protesting his innocence.
"Dropping 60 bombs in 48 rounds is not that crazy I think," NK said. "I had around 110 ADR in that game. Which is quite normal if you are having a great day. I was being carried in UKGT by my team and aim-wise they are better then me I would say.
"Neil stated that we dodged ESL because we were scared of ESL Wire. I will upload my exam timetable if you wish, I had exam on that day and the day after, so did Hawkins."
NK also said that he's not pretending to be a different person, or hiding behind a different name, but that his friends call him xabu, and if they can't pronounce it they call him Nika or NK.
He also responded to the ban claims, saying he was banned twice by ESEA for karma cleanup on an account he was using before, with the same Steam ID, and that his original Vac ban came when he was 14 years old from a hack of another game (which he says he forgot whether it was WarZ or Modern Warfare 3).
"I could not wait 30 days and made new ESEA after 15 days of karma cleanup and I got banned straight away, on the same day. Was obviously unbanned after 13 days and started playing on that account," he explained.
As for the bans on Faceit, he said he wasn't banned for cheating, but for having a Vac-banned account.
"Before Faceit updated their website template or design ban reason was "Banned for VAC Ban" but since then it has changed to "Banned for cheating". I got several emails from faceit and also chat log from one of faceit admins saying that ban was manually done by an admin because someone reported my vac banned steam account," he added.




Another anonymous source told Esports News UK: "I'm pretty sure that he isn't cheating, because the game they played was on an anti-cheat.
"But the top UK players hate losing to people they don't know."

UKCSGO and Reason Gaming owner Adam "Blanks" Heath added:
This SKUM drama is hilarious. Once again someone outside the pool of usual UK players gets accused of cheating. I hope they win @epicLAN

— Blanks (@RNR_Blanks) February 2, 2017

exceL co-owner and managing director Joel Holmes-Darby told Esports News UK: "I have not seen the evidence myself but am told that there is clear evidence of cheating and that the person in question has been banned elsewhere before.
"Whether or not that means he is guilty of it in this qualifier is for the admins to decide. We would call for anyone who is caught cheating to be banned."

exceL announced their new roster last month.
We've reached out to SKUM and UK Masters management for comment.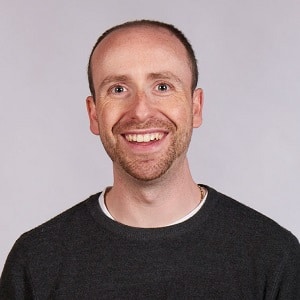 Dom is an award-winning writer who graduated from Bournemouth University with a 2:1 degree in Multi-Media Journalism in 2007.
As a long-time gamer having first picked up the NES controller in the late '80s, he has written for a range of publications including GamesTM, Nintendo Official Magazine, industry publication MCV as well as Riot Games and others. He worked as head of content for the British Esports Association up until February 2021, when he stepped back to work full-time on Esports News UK and as an esports consultant helping brands and businesses better understand the industry.