Hi all, Dom here.
Just wanted to write a post about the future of Esports News UK now that I've been hired by the British Esports Association as content director.
While that will essentially be my full-time job going forwards (I am contracted to work for them from Monday to Thursday each week), I will still be producing content for Esports News UK in my spare time as normal, as I have done for almost a year now.
Esports News UK and its team of volunteer writers will continue as usual, predominantly focusing on the UK League of Legends scene.
I understand as editor of this site there is a conflict of interest with me now working for British Esports.
Because of this, I will not be able to write objectively about the association on Esports News UK, nor will I be able to write rumours about the group. I'm not even comfortable publishing press releases about British Esports on the site. 
I want to make it clear there is no affiliation between ENUK and the British Esports Association – they are separate entities with separate teams.
British Esports content will be focusing on things like parent/player advice, general information as well as career info and wider pieces on events and government news. It has some interesting ideas and goals which should hopefully be announced in early October.
Esports News UK will still be focusing on UK League players, video discussion shows, opinion pieces, match reports/analysis and more controversial issues/features etc.
I put a lot of thought into this situation before accepting the job, and ultimately went for it as it means I will have the opportunity to potentially help improve esports in the UK, aside from just being a journalist.
While the idea of running Esports News UK full-time was tempting, it's just not feasible at the moment.
I look to other journalists in esports, like Richard Lewis, who works full-time for Turner but still produces his own independent videos, discussion shows and news stories online. Think of what I'm doing now being a bit like that (just on a smaller scale)!
I hope you understand my decision and continue to follow ENUK as well as the association. Happy to answer any questions you have and engage with you all – let me know what you want to see from the British Esports Association going forwards.
Thanks for all your support!
Dom
@Dom_Sacco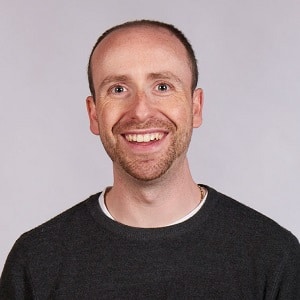 Dom is an award-winning writer who graduated from Bournemouth University with a 2:1 degree in Multi-Media Journalism in 2007.
As a long-time gamer having first picked up the NES controller in the late '80s, he has written for a range of publications including GamesTM, Nintendo Official Magazine, industry publication MCV as well as Riot Games and others. He worked as head of content for the British Esports Association up until February 2021, when he stepped back to work full-time on Esports News UK and as an esports consultant helping brands and businesses better understand the industry.