Multiplay has announced the caster line-up for Insomnia58 at the end of the month - and it's packed full of UK talent.
Tridd and LewBae will cast the £5,000 Overwatch tournament, following some commentary at MCM London Comic Con earlier this year.
Established UK League of Legends talent FrozenDawn, Dezachu and Dowsey lead the League of Legends line-up, while Robnroll, Zambrella and Fowdall will cast Dota 2.
Then there's CSGO (Brodcs, Crossy and Just Harry) and Rocket League (Gregan25, Johnnyboi and Shogun).
Finally, Campbell and iRage will cast the Call of Duty tournament.
Read about the full list of i58 games and tournaments here.
Here are the casters named again below: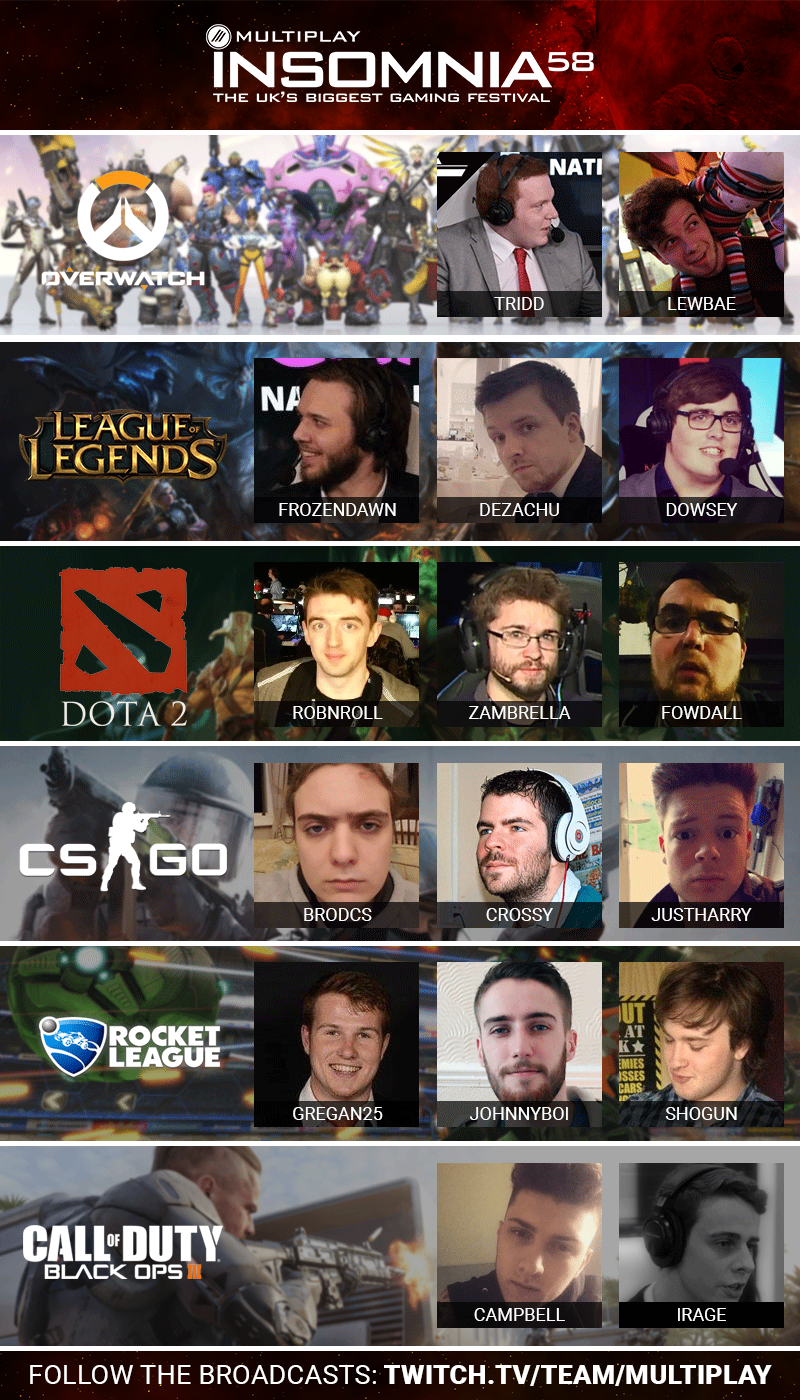 (Picture credit: Insomnia Events on Twitter)