The UK will be pulling out of the European Union after it voted by 52% to 48% to leave the EU.
David Cameron has stepped down as Prime Minister, the value of the pound has fallen and people have taken to Facebook to argue – and ask if there's now going to be UK League of Legends servers (sigh).
eSports News UK asked people in the scene for their reaction. Here's a selection of responses and other comments made on Twitter:
I think it's a massive mistake to leave the EU, but thats democracy for you. Guess I'll find another country to live in.

— ReDeYe (@PaulChaloner) June 24, 2016
I will be an UK import to EU LCS soon 😀
— Raymond Tsang (@kasinglol) June 24, 2016
To the future LCS teams,
UK Players: Great Communication, Insane banter
Korean Players: Better at everything else.
The choice is yours.

— Maxlore (@Maxlorelol) June 24, 2016
@Dom_Sacco Yes, and getting EU players into UK will be harder, meaning UK scene gets worse and worse. Meaning less talent can shine.
— WillBurgess (@FrozenDawnLoL) June 24, 2016
@Dom_Sacco oh hell yes, imo this is very likely to impact esports/IT especially

— QueenE (@EmilyKrumlinde) June 24, 2016
@Dom_Sacco for example, harder to go to events, potential limitations, harder to HOST events with people from outside UK etc etc
— QueenE (@EmilyKrumlinde) June 24, 2016
@Dom_Sacco Might make it harder on UK marketing budgets certainly for the smaller vendors etc. so deals might be smaller or fewer

— Ben Bagg (@BenBagg) June 24, 2016
@Dom_Sacco Travel in Europe will most likely go up, cost of living certainly, so events go up in price effecting lots of smaller orgs
— Ben Bagg (@BenBagg) June 24, 2016
@Dom_Sacco Depending on freedom of people in Europe, possible visas for visting players or our players traveling abroad.

— Ben Bagg (@BenBagg) June 24, 2016
@Dom_Sacco No.it's a growing sector driven by competition,internet connectivity & not political alliance.UK is established & recognised.
— Jonathan Beales (@Jonathanbeales) June 24, 2016
@Dom_Sacco I've been getting established as an international stage and desk host, for esports and other things too, and I'm worried

— Matt Andrews (@Matt_Andrews) June 24, 2016
@Matt_Andrews @Dom_Sacco as someone who's tried to secure work abroad this is probably one of the biggest issues we could face
— Will Bear (@FridgecakeBear) June 25, 2016
@Dom_Sacco @LouisCorps only thing that could potentially change is the ease of getting imports into the country for lans

— Nihir (@nvedd) June 24, 2016
@Dom_Sacco More or less stay as it is. Might eventually be harder to hold international LAN's…but, most likely still easy.
— Weefreemen (@WeefreemenYT) June 24, 2016
@Dom_Sacco So to answer your question, I believe that EU players will avoid the UK. This will force teams to have full UK roster. 1/?

— Louis Corps (@LouisCorps) June 24, 2016
@Dom_Sacco the overall level of competition will decrease but the base level of talent will increase. Will that talent pool 2/?
— Louis Corps (@LouisCorps) June 24, 2016
@Dom_Sacco suffer due to not playing with EU players? Only time will tell. 3/3

— Louis Corps (@LouisCorps) June 24, 2016
@LouisCorps @Dom_Sacco applying for a visa isn't that stressful (from previous experience) but the additional costs may put off orgs
— Nihir (@nvedd) June 24, 2016
So how will the Brexit affect UK eSports?
As pointed out above, it will be more of a hurdle for UK players to secure work permits and visas in other European countries.
The same goes for existing British pros based outside of the UK, such as KaSing, who may face 'visa issues' later on.
eSports Observer has written a more detailed post outlining some of the laws in this area.
eSports lawyer Jas Purewal says that the UK scene could miss out on funding after pulling out of the EU.
The site also points out that leaving the EU means industries will face reduced trade and sale rates (at least in the short term).
For example, PVPLive points out that UK League fans wanting to buy merch from Riot's European online store are going to be paying a bit more now. The store accepts Euros, and after the value of the pound fell following the leave vote, this means fans will get less bang for their buck.
PVPLive also asked the question: could pros from the UK take up foreign agency limits (two per team) in the EU LCS?
Apparently not. "EU, in this case, is just shorthand for Europe, not European Union. And native residency in the EU LCS is defined a little differently," the site states. "Page five of the LCS  2016 Official Rules defines the LCS division in Europe as the 47 member states of the Council of Europe, excepting Russia, Turkey and other regions with dedicated servers.
"The UK hasn't divorced itself from the Council."
But it's hard to over-analyse the situation at the moment. Like The Telegraph points out, Britain hasn't left the EU before – the road ahead is unclear.
It could also take a few years to leave the EU. Triggering Article 50 of the Treaty of Lisbon notifies the UK's intention to withdraw and starts a two-year clock running. After that, the Treaties that govern EU membership will no longer apply to Britain. The hard part is striking new trade agreements with Europe as a non-EU member.
There are uncertain times ahead. But eSports is a bold and brave emerging sector, and we're sure it will be striving forwards whether the UK is a part of the EU or not.
Oh, and the Brexit doesn't mean we're going to be getting any dedicated UK League of Legends servers!



Image credit: Alberto Villén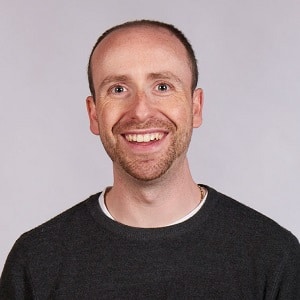 Dom is an award-winning writer who graduated from Bournemouth University with a 2:1 degree in Multi-Media Journalism in 2007.
As a long-time gamer having first picked up the NES controller in the late '80s, he has written for a range of publications including GamesTM, Nintendo Official Magazine, industry publication MCV as well as Riot Games and others. He worked as head of content for the British Esports Association up until February 2021, when he stepped back to work full-time on Esports News UK and as an esports consultant helping brands and businesses better understand the industry.