Riot Games and other companies are set to pump more money into the local League of Legends scene over the next 12 months, eSports News UK understands.
Specifically, it's rumoured there may be greater prize pools in future Multiplay Insomnia events.
LoL tournaments at the past few Insomnia festivals have each featured a £5,000 prize pool, including the most recent competition at i57 last weekend, which was won by Renegades Banditos.
Multiplay – owned by GAME – has shown it is willing to up its prize pools, as recently demonstrated by its $30,000 Hearthstone tournaments at i56 and i57, the latter of which was sponsored by Crucial Ballistix.
And Riot has put its faith in the UK scene too, adding an EU Challenger Series qualifier spot to the winner of the ESL UK Premiership this weekend.
Now there could be bigger prize pools around the corner, thanks to sponsors throwing greater weight behind them. It is understood that discussions between Riot Games, Razer and Multiplay are in the early stages.
Earlier this year, Razer told eSports News UK it expects prize pools to increase at UK events, which could attract bigger teams from around the world.
When asked about the prize pool disparity across games at Insomnia57 – for example StarCraft II had a £200 pool, Street Fighter V had £1,000 and Rocket League had £3,000 – Multiplay founder and CEO Craig "Wizzo" Fletcher said: "We believe in investing across the whole pyramid. Some people just focus on the Premier League, whereas I believe that eSports is everything from the kicker in the park to the Sunday league, right the way through to the intermediate leagues and the top.
"So we've always been very strong with community-based tournaments and public play, and we believe in building from the bottom up. We've got a solid foundation with the community and we're adding the pro stuff on top of it.
"We had the first Hearthstone championship back in December, with $30,000, we've done it again this time, and we've got some big plans in the works for what are the next majors we're going to add to the show.
"We're working on some big deals as to what additional halls and additional content could be at the next show."
Some League of Legends players that finished outside of the top four at i57 last weekend – including Choke Gaming – won £25 each (or £125 as a team).
When asked about getting more money in to encourage players like that to pursue a career in eSports, Craig added: "You want to make it so it isn't so binary, between 0 and 1, are you a pro player or not. You need to be easing people in.
"And that's something we're very much working with Riot Games on – looking at how we can increase the feeder side of League of Legends in the UK, because it's very top-heavy. League of Legends is an example of that and there's a number of other games that are also top-heavy.
"So at Insomnia we've got everything from winning an ice cream, winning a game, winning a few thousand quid to winning tens of thousand of quid. And that's the pyramid you want to funnel people up.
"That's the investment in eSports we're making."
Check out our Worlds 2015 interview with Riot Games' head of EU eSports Jason Yeh about what Riot is doing to grow the UK scene.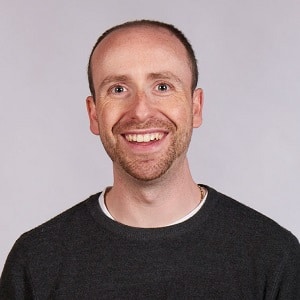 Dom is an award-winning writer who graduated from Bournemouth University with a 2:1 degree in Multi-Media Journalism in 2007.
As a long-time gamer having first picked up the NES controller in the late '80s, he has written for a range of publications including GamesTM, Nintendo Official Magazine, industry publication MCV as well as Riot Games and others. He worked as head of content for the British Esports Association up until February 2021, when he stepped back to work full-time on Esports News UK and as an esports consultant helping brands and businesses better understand the industry.