Team Infused's coach Nihir "Good ADC" Vedd says that every team is a threat in the 2016 ESL UK Premiership Season, and is aiming for a top four finish.
His comments come just before we learnt that Infused has apparently defaulted its first match against ManaLight today (Wednesday February 17th), due to their mid-laner Ethreax supposedly pulling out at the last minute.
An ESL spokesperson told eSports News UK that the default loss is "looking extremely likely". This means ManaLight pick up an automatic win.
@Sean17lol @ML_Hadow he was mid for us & removed me from league and blocked me from skype so ESL gave us a default loss (understandable)

— Nihir ( ͡° ͜ʖ ͡°) (@nvedd) February 16, 2016

It's a nightmare start for reigning champions Team Infused – having won both Season 1 and Season 2 of the League of Legends UK Premiership – and Nihir is remaining cautious about their competition this season.
Before this news came about, we asked Nihir where he thinks teams will finish this season.
He said: "Every team this season is a threat. The 'old guard' will no longer be the strongest and most stacked rosters anymore. We definitely can't allow ourselves to underestimate any team in the group stages as they can all be huge threats.
"Renegades, Exertus and ManaLight will most likely be top three. I'm not sure which team will be fourth – hopefully us – since other teams have strong rosters which shouldn't be underestimated either.
"The UK season at the moment is very stacked. As a two-time winner from the previous seasons, Infused has that reputation to uphold as being one of the strongest teams in the UK.
"While I would love to say we'll come first and that's what every team should aim for (and it's a bad mindset to have otherwise), I think realistically getting anywhere in the top four is going to be counted as a win in my books."
Infused's players left the team after winning the Season 2 Premiership.
"I'm a bit upset at that," Nihir admits. "I joined Infused because of the strong roster and their potential to even make it to the LCS. However, players leaving to better places is always a possibility and I 100% respect and understand the players' decision to do what's best for themselves.
"It was a HUGE challenge [replacing the former players]. I came in to Infused very close to the deadline due to some communication issues between the previous management and I, so putting a strong roster together so close to the deadline was a very big and stressful task."

"Every team this season is a threat. But as a two-time winner from the previous seasons, Infused has that reputation to uphold as being one of the strongest teams in the UK."

As a former Choke coach, what are his thoughts on their new line-up?
"It's a strong line-up – they're going to be a contender for getting to playoffs, especially with Jordan [Walsh] on the team," he commented.
Nihir also coaches the Lancaster Rektangles, but says the majority of his time will be spent coaching Infused.
"The Lancaster Rektangles is my NUEL team and I mostly spend time with them on Sundays when the NUEL games take place," he added.
"Sometimes I'll tell them to try out some of my ideas before I suggest it to the ESL team I'm working with (last season Choke, this season Infused), just to make sure what I tell them does actually work."
To end with, Nihir wanted to make a few shout-outs.
"I'd really like to thank both Rob Allen and Will Burgess (from ManaLight) for all the help and advice they've given me recently," he said.
"It makes me happy that even though we're competing teams, individuals can still maintain their integrity and want what's best for the tournament, as opposed to solely the team."
Finally, the big question: Can Team Infused go undefeated again this season?
"Yeah we can.
"Will we? I doubt it."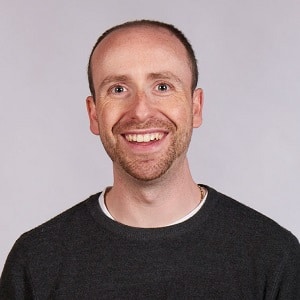 Dom is an award-winning writer who graduated from Bournemouth University with a 2:1 degree in Multi-Media Journalism in 2007.
As a long-time gamer having first picked up the NES controller in the late '80s, he has written for a range of publications including GamesTM, Nintendo Official Magazine, industry publication MCV as well as Riot Games and others. He worked as head of content for the British Esports Association up until February 2021, when he stepped back to work full-time on Esports News UK and as an esports consultant helping brands and businesses better understand the industry.