League of Legends developer Riot Games has come under attack over the format and lack of scheduling announcements around its EU Challenger Series eSports tournament.
Yesterday, Renegades' new UK-centric League of Legends team, the Banditos, played in the semi-final of the EU Challenger Series qualifiers. And us, like many others, weren't able to watch it.
The match wasn't streamed online – and if it weren't for Renegades own Twitter page and some excellent coverage from LoL Esportspedia, we might not have known it was even happening.
In a few hours, Banditos will play in the semifinals of the EUCS qualifier. Riot will be announcing the bracket soon. #RNBWIN

— Renegades (@Renegades) January 12, 2016
For those of you who are asking, semifinals for the EUCS qualifier will not be streamed. We will keep you posted. #RNBWIN
— Renegades (@Renegades) January 12, 2016

Thankfully, the final between RNG Banditos and Millenium will be broadcast live on January 19th at 6pm CET (as tweeted by Renegades again).
It's also a shame not to see all Challenger Series qualifier matches broadcast, as there is some decent talent taking part.
Reddit user 'assdumbassitgets' said in a post: "Is it only me, or is it dissapointing that Riot is not broadcasting, nor letting the teams broadcast the semi-finals and finals of the CS Qualifier. The second semi-finals are being played (IG vs Monkeys and Huma vs 3sUP) and there will be no stream whatsoever.
"The games from the qualifier to this qualifier (confusing, i know) gathered quite a big viewership, so the interest is there. It would even be enough to have a mute stream with only in-game sound, so that the fans of the teams can cheer for their favourite team…"
The comment highlights another complication – the Battlegrounds pre-qualifier qualifier that arguably confuses matters. It was brought in for 2016, replacing the
Furthermore, despite League of Legends' developer and tournament organiser Riot Games telling us yesterday to "stay tuned", and Renegades saying Riot will be announcing the bracket soon, the full schedule has not yet materialised.
Searching for 'EU Challenger Series' on Google brings up this promising-looking link: EU Challenger Series | LoL Esports. But the page itself says it all.
Reddit user Gjetarguten added: "Why is it so hard to follow EU/NA CS? They have removed their page on lolesports, I can't find any standings or teams attending. No stream schedule or anything."
Riot's Phreak replied: "CS doesn't start for a couple of weeks, so there's nothing to promote right now without all the teams in place. I assume it'll have the normal treatment when the Challenger season actually begins."
Riot Tiza added: "The open qualifiers aren't receiving formal coverage, since they're the substitute for Ranked Teams (which we also didn't cover). We're broadcasting the NA CS Qualifier Finals, and both leagues will be back in full form on lolesports.com once the split kicks off!
"Since people are immediately asking, EU has separate Qualifier broadcast plans that they'll be announcing soon. Since the qualifier formats aren't the same, NA is finishing today while EU has a lot of matches left."
Some have also criticised Riot over its Challenger Series EU Battleground initial qualifiers, which allows two teams from EUNE and two from EUW to progress to the CS qualifiers proper.
Two of the other teams qualify into the qualifiers from CS last split (those that finished fifth and sixth there) and three qualify from national leagues (Polish ESL, Spanish Liga and German ESL), with the UK not getting a look-in.
also why is it the case that different regions get different amounts of spots for worlds, yet EUW and EUNE are treated as equally skilled?

— Fowler (@james_fowler7) January 12, 2016

RedPandacat1 commented on Reddit: "I really feel like Riot have totally f*cked Challenger qualifiers this year… Single elim RANDOMISED bracket, national teams who shouldn't be there, no streams= no publicity…"
Others have questioned why the Challenger Series has six teams, considering the impressive standard of play, suggesting it should allow more teams to showcase their talents.
Reddit user ClockworkLike said: "I feel frustrated for those teams that have been training hard for this qualifier and got beyond the standard CS team, but couldn't qualify through the tournament because the league is bounded to six teams."
The other thing was that Team Overclockers, which was due to play in the CS Qualifiers but the org owner's told us it didn't exist anymore, suddenly had its space taken by 3sUP, with the announcement coming from LoL eSportspedia and Reddit.
If a new football match has been announced or a fixture has been rescheduled, you don't expect to find out from one of the teams or a journalist – the organisers should be the ones to confirm this.
When Riot announced CS changes late last year, it said: "Our original change was designed to make the CS to LCS qualification process smoother."
It's a shame the same can't be said of its organisation and scheduling around the EU Challenger Series this year.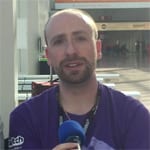 Dom is an award-winning writer who graduated from Bournemouth University with a 2:1 degree in Multi-Media Journalism in 2007.
A keen League of Legends and World of Warcraft player, he has written for a range of publications including GamesTM, Nintendo Official Magazine, industry publication MCV as well as Riot Games and others. He works as full-time content director for the British Esports Association and runs ENUK in his spare time.