UK organisation exceL eSports is back in the League of Legends scene with a fresh roster of Diamond players – plus it's making waves in Call of Duty too.
exceL withdrew from the ESL UK Premiership last season following a poor run of form and roster issues.
But it's back on track with the new team, which finished fifth at Multiplay's i56 tournament last weekend and won the intermediate tournament.
The team are all Diamond 2 players except for team captain Barnetto who is currently Diamond 5. The team is as follows:
Kieran "Keys" John – top laner
Serge "Skudzy" Huleani – jungle
Reece "Reecicle" Sharratt – mid laner
Jamie "Wing" Duell – ADC
Ryan "Barnetto" Barnett – support
"Me and the team are super excited to be joining the xL family," Barnetto said. "Coming off the back of our first LAN, we were a little disappointed not to get top four, but a final placement of fifth in the main tournament and first in the intermediate secures us a ticket to [Multiplay] i57.
"Going forward, we hope to requalify for the ESL premiership and break into the top four position at i57. I'd like to thank Rift for supporting us up until now, [exceL MD] Joel for making our move so effortless and the team for constantly performing and putting the hours in to practice. We look forward to playing under the xL brand!"
exceL admitted that because their previous roster was unable to compete during the group stages of the second season, xL have forfeited their spot in the relegation tournaments and will have to requalify in "an upcoming tournament" early in 2016.
eSports News UK understands the ESL UK Premiership qualifier format is still being discussed, with a few changes for 2016 that are being finalised – meaning withdrawn teams may not be able to qualify.
We've reached out to ESL to find out exactly what this separate tournament may be.
Usually, the bottom four teams (in this case, NUEL, Paria, xL and TCA) will be up for relegation and will have to compete against four other teams in a promotion series from the major ladder.
Excelling at COD and Halo

exceL eSports have also seen their Call of Duty team qualify for the COD World League's European segment, which takes place in January, and the organisation have also formed a new Halo team.
The COD team had a disadvantage, having to play matches hosted outside of the UK in a randomised seeding format over a single elimination bracket.
The team – Shea "QwiKeR" Sweeney, Nick "Nolson" Nolsonn, Brian "Braaain" Fairlamb and Zach "Zed" Denyer – only dropped two maps in the whole tournament, one of which was due to a disconnect.
They were playing in an online tournament after missing out on an invitation to the LAN qualifiers in Cologne.
Elsewhere, exceL have announced their first Halo 5 team, which will take part in the UK Championship qualifiers in January. The UK finals – forming part of the Halo World Championship – will take place at the Gfinity Arena.
Hide our ads and become a premium reader to support ENUK today from just £1 per month!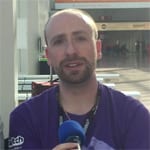 Dom is an award-winning writer who graduated from Bournemouth University with a 2:1 degree in Multi-Media Journalism in 2007.
A keen League of Legends and World of Warcraft player, he has written for a range of publications including GamesTM, Nintendo Official Magazine, industry publication MCV as well as Riot Games and others. He works as full-time content director for the British Esports Association and runs ENUK in his spare time.