The UK professional League of Legends eSports scene could get a welcome shot in the arm next year, according to rumours.
Developer Riot Games and tournament host ESL UK are said to be increasing the level of funding into the UK scene for 2016 or 2017 – and making some other changes to boost the industry.
Apparently, Riot is going to add a UK qualifying spot to its Challenger Series tournament. Currently, it only allows national league winners in Germany (ESL), Spain (LVP) and Poland (ESL) to automatically go through to the Challenger Series qualifiers.
Other speculation suggests Riot is considering a new league format for the UK and will be making changes to its Battlegrounds platform (which UK teams have to currently progress through to reach the Challenger Series qualifiers).
You can check out more on the current and confirmed Challenger Series plans for 2016 here.
Also, we understand that ESL UK may be doubling the prize money for its League of Legends UK Premiership in 2016, which would see it rise from its current overall pot of £10,000 to £20,000.
A source told eSports News UK: "There's also going to be a much bigger investment from Riot. The UK is getting a lot of love next year."
An ESL spokesperson told us they won't be commenting on speculation or rumours.
If these rumours are true, it's fantastic news for UK League of Legends eSports. If a Challenger Series UK spot was in place now, it would mean that Team Infused would have automatically one through to the Challenger Series qualifiers after they won the ESL UK Premiership Season 2 final on the weekend.
As it stands now, they will need to progress through the Battlegrounds to get a chance to make it to the Challenger Series qualifiers. Basically, if this rumoured change is put in place, it will mean less hoops for UK teams to jump through.
However, another source told eSports News UK that Riot was planning some of these changes, but has now backtracked on them.
"I think Riot have now changed their minds following the new LCS changes that have come in – I think it goes against the plans they had for the UK," the source said.
Riot has yet to respond to our requests for comment.
Image source: "Photo: ESL | eslgaming.com, S.Choucino"
Hide our ads and become a premium reader to support ENUK today from just £1 per month!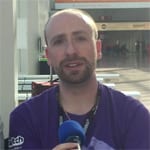 Dom is an award-winning writer who graduated from Bournemouth University with a 2:1 degree in Multi-Media Journalism in 2007.
A keen League player and WoW RPer, he has written for a range of publications including Games TM, Nintendo Official Magazine, games industry publication MCV as well as Riot Games. He currently works as full-time content director for the British Esports Association.