Aware Gaming's UK-centric SMITE Xbox One team have won the ESL European finals, picking up $12,500 and progressing to the Smite World Championship (SWC).

They beat Paradigm 3-1 in a best-of-five final at the ESL UK studio in Leicester's Curve Theatre today (Sunday November 29th), after knocking out Exertus Esports 2-0 in the best-of-three semi-final on Saturday.
The other semi-final saw Paradigm defeat Reason Gaming 2-1.
Of the total $25,000 prize pool, Paradigm won $6,250 for finishing second, while Exertus walked away with $4,000 and Reason went home with $2,250.
Aware recently acquired its European SMITE team from Team Insomnia, who were previously known as Silent Pandas and Mortality. It consists of four UK players – solo-laner Jack "Watson" Watson (hailing from ENUK's beautiful Billericay hometown!), jungler Joshua "Future" Barboteau, mid-laner William "Syncrotion" Theobold and ADC Jordon "Dobson" Dobson.
The team captain and support player David "Zenborne" Pentek hails from Hungary, while coach Dirk "prOxyQQ" Meichsner is from Germany.
The team already has over 10 first place finishes in the ESL and Gfinity online SMITE cups.
We are going world's slowly sinking in! Gg to all teams ! @paradigmGG @ExertusEsports @ReasonGaming
— @Aware_Skizzle (@Aware_Skizzle) November 29, 2015

Aware also has a North American SMITE team, as well as teams in other games such as Call of Duty.
Aware Gaming's EU team will head to the Xbox One Invitational next January, joined by three other teams – one qualifying from a UMG tournament, one from MLG and one from an open bracket, organised by SMITE developer Hi-Rez Studios.
The Xbox tournament will run alongside the bigger PC tournament – which has a prize pool capped at $1 million overall. SWC takes place January 7th to 10th 2016 in Atlanta and has a $150,000 prize pool.
SMITE is one game UK pros have taken to very well indeed. ESL UK's Peter Mather correctly predicted a UK SMITE team would win the European tournament in a recent interview with eSports News UK.
The weekend's ESL matches were streamed over at twitch.tv/smitegame
!!!!!WERE GOING WORLDS BOYS!!!!! pic.twitter.com/ZjXtIBSY2t — Watson (@Aware_Watson) November 29, 2015
Hide our ads and become a premium reader to support ENUK today from just £1 per month!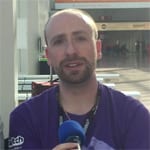 Dom is an award-winning writer who graduated from Bournemouth University with a 2:1 degree in Multi-Media Journalism in 2007.
A keen League player and WoW RPer, he has written for a range of publications including Games TM, Nintendo Official Magazine, games industry publication MCV as well as Riot Games. He currently works as full-time content director for the British Esports Association.