The Challenger Series (CS) is designed to "support future League of Legends pros", but this year Riot Games has made a rule change that is obstructing one such UK player.
UPDATE: Riot has reverted the age change, stating it was "too restrictive".
On its 2016 Challenger Series changes article, Riot's director of eSports Whalen 'Magus' Rozelle said: "We know there were concerns around the age limit for teams, with some 16 year old players expecting to participate in the upcoming Challenger Series.
"Our original change was designed to make the CS to LCS qualification process smoother by rewiring teams to be LCS eligible not just at playoff time (as previously) but for the whole CS split. Ultimately, this was too restrictive.
"We'll be moving to a middle ground where a good portion of a qualifying team would be LCS eligible, but where there's also a place for younger players to belong to an org and level up their skill in a structured environment.
"To address this change immediately, we'll be amending our 2016 ruleset to allow teams to play with up to two players who are under 17.  Teams will still be required to field a roster with 3/5ths LCS eligibility but now have more flexibility for their final two spots."
A spokesperson told eSports News UK that Riot hasn't announced its format yet, hinting that the Battlegrounds matches may not be best-of-ones as predicted by our anonymous source below.
ORIGINAL STORY:
Promising up and coming player Captain Alphari, Team Infused's 16-year-old UK top-laner, may not be able to enter the qualifiers.
A new rule states that a player must be at least 17 years old on January 1st 2016 to participate. However, as we understand it, Riot has previously allowed two out of five players to be 16 years old while playing in the CS playoffs.
Alphari's jungler teammate Maxlore has started a #PrayForAlphari hashtag on Twitter in the hope that Riot will revert the change.
Alphari can't play CS cause too young =( 1 like = 1 prayer for Alphari. Show your love

— Maxlore (@Maxlore_LoL) November 24, 2015
#PrayForAlphari — Maxlore (@Maxlore_LoL) November 24, 2015

Captain Alphari told eSports News UK: "I don't understand why they've decided on these changes. CS is online until playoffs, so there's no problem with being 16 and playing during the regular season – just look at season 5 with Sencux and Wunderwear.
"Hopefully Riot will revert the change so I can at least have a chance to prove I'm good enough for Challenger Series, which I've been working towards for months."
Alphari and Maxlore's in-game partnership has been well documented on our site over the past month or so. The pair have helped Team Infused remain unbeaten in the ESL UK Premiership this season – a team which is favourite to win the ESL UK finals on the weekend of December 5th – 6th.
Playing in another team – To Infinity and Beyond – they also won the PGL Legends of the Rift tournament earlier this month.
You can also check out Alphari in action against FM-eSports last weekend:

So it's clear Alphari is one of the most promising individuals in the UK scene right now, yet these changes could prevent him from taking his eSports career to the next level.
Others criticised the move on Twitter, and the fact that Riot has given players and teams short notice regarding the changes:
@lolesports Thanks for the 16 day notice on the new age policy!

— Ashes (@thyAshes) November 24, 2015

We've reached out to Riot on the matter.
Other CS changes and thoughts from the UK pros
The age rule is just one small alteration Riot has made to the Challenger Series.
When it was set up by Riot Games back in 2014, the Challenger Series was designed to support future pros, creating a gateway into the two League of Legends Championship Series (LCS) – where the best teams in Europe, and the best teams in North America, do battle.
The Challenger Series was mainly focused around the Ranked 5s Team Ladder, with the top teams on that ladder advancing to the next stage. The complete system is outlined in the link above, but in short, the best teams from the Challenger Series could reach the Promotion Tournament where they played the bottom (demoted) teams of the previous LCS. The winners here made it through to the next LCS.
This year, Riot changed it so that the 2015 Challenger Series was a six team double round-robin league with playoffs. However, it still pulled NA, EUNE and EUW teams from the Ranked 5s Teams ladder to begin with.
The latest changes for 2016 see Riot move away from the Ranked 5s Team ladder entirely, opting purely for a Battlegrounds qualification tournament instead, with the winners of this progressing to the Challenger Series qualifiers.
Riot said in a statement: "While Ranked 5s had its benefits, the new Qualification Tournaments allows teams and players to be recruited based on the winning results of the tournament instead of Ranked Team ladder status."
While a tournament like this is perhaps more exciting, especially for the more unknown teams, it's a step-change for some of the longer-running teams which may find this change tricky.
And there are more changes. With NA having emerging teams coming through a CS Open Qualifier, it gets more complicated in EU.
The EU Challenger Series will consist of two of the lowest CS teams from the 2015 CS Summer Split, three teams from the new Open Qualifiers, and three national league winners – something NA doesn't have.
These national leagues are from Germany (ESL), Spain (LVP) and Poland (ESL). Unfortunately the winner of the ESL UK Premiership will have to go through Battlegrounds with all the other teams. But if that's Team Infused, they won't be able to because of the age of their top-laner (as mentioned above).
To make things even more tricky, teams have a short time frame to respond – or in Infused's case, look for a sub (or pray for Alphari). Sign ups are open from December 1st to 8th, with the Open Qualifiers for NA and EU taking place on December 10th to 18th, and January 4th to 10th.
"None of the top UK teams agree with this," a senior UK eSports source – who wishes to remain anonymous – told eSports News UK.
"Alphari got screwed over by the age limitation and the tournament starts in 16 days – it's difficult to find a replacement like that.
"Secondly, why was the UK not a nation to be chosen? Despite where we are right now, we have a stronger 'scene' than those named, and one can't deny France even if they do dispute the UK.
"There are potentially 2,000 teams participating in the EU Battlegrounds and in a best-of-one, any team can win. What's tragic is if the number one EUW team play a 2,000-seed team that has the ultimate cheese strategy and wins the best-of-one, that's quite a big upset, but in all honesty this number 2,000 team is not going to be competitive enough for the LCS."
They added: "So if Riot wants to run this format, rather than spending the time to run a 2,000-participant qualifier, open up the UK, France, Portugal etc. Open up more EUW spots, because right now it's harder to get in through the European entry than it is the National entry, yet that route has very little spots."
Choke Gaming's owner Vince Clarke told eSports News UK: "I can't wait to see ESL use the UK Premiership as a national qualifier."
Choke Gaming's League of Legends support player The Hadow added: "There are countries with better teams than the listed countries, but as we all know – money talks."
It would be great to see the ESL UK Premiership used as a national qualifier. Maybe in time that will be the case – but for now the UK teams will have to suck it up and enter the Battlegrounds.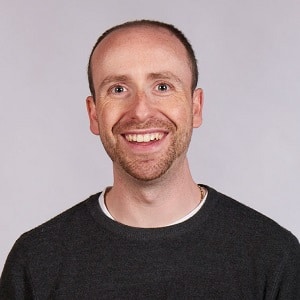 Dom is an award-winning writer who graduated from Bournemouth University with a 2:1 degree in Multi-Media Journalism in 2007.
As a long-time gamer having first picked up the NES controller in the late '80s, he has written for a range of publications including GamesTM, Nintendo Official Magazine, industry publication MCV as well as Riot Games and others. He worked as head of content for the British Esports Association up until February 2021, when he stepped back to work full-time on Esports News UK and as an esports consultant helping brands and businesses better understand the industry.