eSports News UK sits down with ESL UK MD James Dean (left) and project manager Peter Mather (right) to talk about their thoughts on UK eSports, changes ESL UK is making in 2016, including a new studio and extending the CSGO Premiership to three seasons, as well as the biggest challenges UK players face.

We were speaking to them at MCM London Comic Con following the CSGO UK Premiership final a few weeks back.
How do you go about organising these events? How important are live events in growing the UK eSports scene?
Peter Mather: I think a lot of blood, sweat and tears goes into an event like this. There's a lot of organisation – I think the biggest challenge is getting the talent in place, getting everyone here. It's not a large-scale event where we can accommodate the players, so they have to organise that on their side.
It's just about creating that experience for the players – how can we make this awesome for them? And then the afterthought is making it awesome for the viewers at home. It sounds weird, but it's the way we've always done the event – we want the experience for the people taking part to be paramount. So we try to place ourselves in shoes of the players. Where are they going to be sitting? What are they going to be doing? What are they doing when they're not actually competing? We try and base everything around that.
It's not just the matches – you guys have a lot of things here today, including a merch stand. Can you tell us what else you have?
James Dean: There's obviously sponsors involved – we can't do this free of charge. It's a chicken and egg situation. The exposure we're getting here is primarily for the sponsors. So we have Twitch with us this time, it's the first event we've done in the UK with Twitch, so it was awesome to have them.
And then we had a couple of sponsors – Samsung have a booth and also Qpad. It's testament to the audience here, they're very interested in buying some merchandise, which is very nice! So we have a few people walking around with ESL hoodies and other teams. We dont' sell merch for the teams playing here just yet, I think the scene is still building from that perspective, but in terms of Fnatic shirts, Team Dignitas and Cloud9 etc, they're all for sale and it's doing well.
Check out the interview in video form here:

What are your thoughts on the UK eSports scene?
Peter Mather: The UK eSports scene is interesting. There are lots of personalities and lots of potential. It's definitely untapped at the moment – nobody really believes in themselves as players – that's the biggest hurdle. We need to make teams stick together and start believing they can make it to the ESL Ones and the IEMs. And then I think the UK eSports scene will really start to explode.
We used to have some of the best teams out there back in the Counter-Strike 1.6/Source days. I think we've definitely got it in us to take that title back.
James Dean: We already saw two teams from the UK get to the later stages of ESL One, so it is working and it's making a difference. I think the experience they get from a show like this… they won't have experienced this for a long time if not ever. For United Estonia this is the first time they actually got together for a LAN anyway – and they've taken the trophy home!
So it's great to see there's a real passion behind it. They need to see it to believe it, and that's happening.
Can you tell us about the ESL UK Premiership, and the changes you're making there?
Peter Mather: The ESL UK Premiership for us is a community driven activity. It's open to anyone, if you think you're up for it, get five friends together, and if you're good enough you'll make it to the promotions. That's where the old guard faces up against the new guard, and we see some really interesting storylines there. From there they go into the group stages where they play every week. It's becoming super interesting to watch, especially as an organiser, seeing these players and teams develop.
The  biggest thing about the ESL UK Premiership now is just getting the word out there that this is happening. In CSGO specifically, you don't really see many UK teams out there on an international scale, so we have to build the stage to validate it to the audience that these teams are serious teams taking part. We're trying to raise up UK eSports to the same level as the rest of Europe, we're trying to catch back up. And it's happening – with the ESL UK Premiership it seems to be working.
James Dean: From a sponsorship level, these teams can't survive on their own back. They can't do it completely free of charge either. And for them to make it to the international scale, they need to also practice. And if they're going to do that, they need to be full-time. The only way that's going to happen is if they've got a playground to do it in.
So that's why we run our national leagues – ESL run them all over the world. Some leagues are more mature; our German national league is a really nicely finished product now, and up there with ESL One etc. From a UK perspective, we're only just getting there now.
If you compare our last season's final, it's worlds apart from this season's. We've come along a huge way, and we introduced the weekly play which is giving players weekly prize money. That's a step closer to helping them put even more time into this. And with the exposure they're getting within the national Premiership, they're creating their own exposure for their sponsorship. So now they can get more money from sponsors, and we can help them with that, and they can start selling their own merchandise because more people are following that narrative. We slowly grow it, it's coming on leaps and bounds.
Peter Mather: We've been going for a year now. There's loads of national championships ESL are running right now – I think we're currently classed in the top four national championships internally in terms of growth of numbers. That's a testament to the teams and the fans online that this is growing, and will continue to grow.
How is the new ESL UK studio coming along?
James Dean: It's very exciting times. Our current studio came from our warehouse that we used to store events equipment in, so that's changed a lot. We used to have a joke internally that Pete was slowly taking over! He started off in a little corner and now it's the entire place. So that's really great.
Our move to the new studio is all about stepping up to a dedicated custom-made design. It really is now hitting what everyone is starting to come to expect from the UK. It's world-class, there's not too much we can share right now, but we're very excited to launch it and will be ready by very early next year. So by the end of the year we'll be polishing it off.
There's been a lot of events here in the UK recently – Worlds, Dreamhack, ESL finals… how important are these event in raising the profile of eSports in the UK?
James Dean: Seeing something like Worlds at Wembley Arena is testament to show there's a huge fanbase in the UK and a real passion behind eSports. It's great for us to see because it means that all the work we're putting in isn't going to waste and there's a real future behind it.
We were at Worlds and enjoyed every minute of it. We hope to see more of those events. From an ESL perspective, we have some global events that could find a home in the UK as well. I think that's the future and will be very good for the UK.
Peter Mather: I think one of the biggest hurdles we have is mainstream acceptability. A lot of players out there don't like to say they're players. Getting these big events out there in the UK is a good way of saying: "This is something we can talk about. This is something we're proud about."
Those walls to gaming have broken down in the past few years. These events are really helping to smash down the few remaining barriers.
What's next for ESL UK?
James Dean: We have our UK League of Legends finals [taking place on December 5th and 6th]. We worked with Riot on their 4Nations cup last year and it was great. We got some amazing numbers. We're going to finish off this year with a similar studio event.
Peter Mather: We've got five teams battling it out against the official 343 Halo team. They've been battling it out behind closed doors for months. We're running a Europe-wide tournament on our community website – play.eslgaming.com [this is now already underway].
We also have a Smite Xbox tournament. That's going to be super interesting. We actually have some really good UK Smite teams. I very rarely get to say at the moment, so I'm super pumped for this one – we might have a UK victor.
We will have four of Europe's best teams flying over [to Leicester Curve Theatre on November 28th to 29th], taking part for $25,000 and to qualify for the Smite World Championship, which is a $150,000 tournament, so that's going to be super exciting for UK fans. A select few can come down and watch that live.
For next year we've not publically announced anything yet, we've sent the feelers out to the teams to make sure they're happy with everything and the direction we're going in.
What about changes you're making to the ESL UK Premiership seasons?
Peter Mather: We're going to be increasing the amount of seasons we have next year. This year we ran two seasons across the year, they were longer seasons to try and inform the audience as to who the teams were and get a really long narrative out there.
Next year for Counter-Strike we will running three seasons instead of the two. There's not going to be less prize money for sure, but I can't say if it's going to more yet. I'm definitely trying – we'll see if we can stretch the purse strings. We'd love to raise it up and push teams more towards that independence we keep talking about. But we don't want to rush things. Next year, more seasons and more prize money for Counter-Strike, because there are three seasons. And some really cool events.
CS players in the UK will be super busy. We're also looking at other titles, so we'll see where that takes us.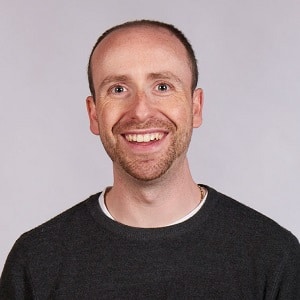 Dom is an award-winning writer who graduated from Bournemouth University with a 2:1 degree in Multi-Media Journalism in 2007.
As a long-time gamer having first picked up the NES controller in the late '80s, he has written for a range of publications including GamesTM, Nintendo Official Magazine, industry publication MCV as well as Riot Games and others. He worked as head of content for the British Esports Association up until February 2021, when he stepped back to work full-time on Esports News UK and as an esports consultant helping brands and businesses better understand the industry.