US Smite esports team Cognitive Prime picked up $1.3 million after winning the first ever Smite World Championship (SWC).
They defeated former European sister team Titan 3-2 in a best-of-three finals match, with the final game giving Cognitive Prime 22 kills and 6 deaths.
"Each player showed incredibly strong individual performances throughout the tournament, but ultimately it was their teamwork, supporting staff, and perseverance when things looked bleak that helped them rise above their competition and claim their prize," read a statement on the Cognitive Prime website.
The Cognitive Prime winning team consists of  John "BaRRaCCuDDa" Salter, Rosario "Jeff_Hindla" Villardi, Brett "MLCst3alth" Felley, Andrew "Andinster" Woodward and Ryan "Omegatron" Johnson.
"It has been an amazing weekend and we are so thankful to everyone who has supported Smite and HiRez Studios on our journey to the SWC," added HiRez Studios in a statement. "The future of Smite is bright."
The 2015 Smite World Championship was the first in the third-person MOBA game's history.
Thanks again to all our fans and everyone who has supported us through out our journey. You guys are the real #SWC champions. @SmiteGame
— COGnitiveGaming (@COGnitive_Media) January 13, 2015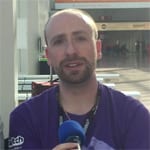 Dom is an award-winning writer who graduated from Bournemouth University with a 2:1 degree in Multi-Media Journalism in 2007.
A keen League of Legends and World of Warcraft player, he has written for a range of publications including GamesTM, Nintendo Official Magazine, industry publication MCV as well as Riot Games and others. He works as full-time content director for the British Esports Association and runs ENUK in his spare time.