This is archived content, originally posted in 2013
This specialist PC gaming mouse is a branded version of the Razer Naga – with programmable side buttons – that aims to attract the growing League of Legends (LoL) player base.
It may lend itself to Multiplayer Online Battle Arena (MOBA) action/RPG games like LoL and Dota 2, but how does it cope with other types of games and general PC tasks? Find out in our review.

Product: League of Legends Collector's Edition Razer Naga Hex gaming mouse
Platforms: PC, Mac
Producer: Razer
Release Date: Out now
Price: £90
Reviewer: Dom Sacco
The first question you may be asking is: Should you buy this if you're a regular League of Legends/MOBA player? The short answer is yes. It's more simplified and refined than the standard Razer Naga, which has 12 side buttons. The Hex has six side buttons, positioned like a hexagonal honeycomb, which are ideal for using health potions, weapon abilities and summoner spells.
One major noticeable difference between the standard Razer Naga Hex and this League of Legends version is the finish. The LoL mouse has a matte texture, giving it a stronger more comfortable grip; the standard Hex has a shinier, more slippery feel to it. This makes the League of Legends Hex mouse better suited to longer play sessions – it can withstand hours and hours in Summoners Rift without breaking sweat (Razer promises a maximum rate of 250 clicks per minute and a ten million click cycle).
And of course, the green glow of the usual Hex has been replaced with League of Legends yellow (the only colour it's available in). The light-up LoL logo on the front of the mouse looks gorgeous, as it slowly increases its brightness and fades away every again every few seconds, like a Christmas tree light but one that isn't overbearing (see video below).

The six numbered buttons on the left and the scroll wheel also glow yellow. You have the option to turn off all the lights, should you wish, but we found the black and yellow colour scheme to be more complementary than the usual black and green.
And finally, the mouse comes with a redeemable code for unlocking Tryndamere, The Barbarian King as a playable champion in League of Legends. If you don't already own him in the game, he's a worthy addition to your roster, boasting strong damage-dealing capabilities. He lends himself well to attack damage/critical strike/attack speed builds and we found him fun to play.
So, that's the League of Legends extras. What else sets this apart from other gaming mice on the market?
Well, the shape and styling of the Razer Naga Hex is wonderful. It fits very well in the palm of your hand – and is ideal for smaller hands or those who like to hold their mice using a 'claw grip'. It's moulded very well and the comfort makes the Hex feel natural, so you almost forget it's there during the more intense gaming moments. It weighs 134g, is 11.6cm long and 7.8cm wide, and measures 4.2cm high. This is slightly shorter and heavier than the Razer Deathadder, but very similar to the Razer Mamba, although more curvaceous.
It's the six programmable buttons on the left that offer a strong point of difference. Numbered 1 to 6, these can be re-assigned to any keyboard button, or even adopt macros to let you pull off several input combinations at the touch of a button. Your thumb rests nicely in the middle of the six buttons, though we found it easier to press buttons 5, 6 and 3 with the right side of our thumb, rather than the 4, 1 and 2 on the left-hand side. For us, button 5 was especially useful for popping health potions. In the middle of the six buttons is a little thumb grip which acts as a rest. It feels nice and the mouse even comes with two interchangeable replacements, including a smaller one. Perhaps the buttons could have been a fraction closer to one another and the thumb rest in the middle.
There's even a switch on the underside of the Naga Hex LoL Edition that allows you to quickly change between your customised settings for the six hexagonal buttons and the standard 123456 set up, making it handy for tournaments.

The click-able scroll wheel works fine, as do the core left and right-click buttons, making the mouse ideal for non-gaming tasks like web browsing and navigating around your operating system. However, there are two slim, vertical buttons in the middle of the mouse, that don't work so well. Pressing the middle of the mouse with your finger (as opposed to the scroll wheel with your fingertip), feels unnatural and may take some getting used to. We eventually adapted to pressing the top-middle button, but the bottom-middle button is so awkward to use we didn't bother with it. It would have been nice if Razer had included a button on the right-hand side of the mouse instead; we found our ring finger sitting nicely in an alcove on the right, with our pinky sitting next to it on the side of the mouse.
In terms of functionality, though, the Naga Hex is perfect for MOBA titles and action RPGs like Diablo III and surprisingly useful in first-person shooters, too. The six buttons on the left are great for reloading, crouching, jumping or changing weapons, though as a general rule we suggest just using two or three hexagonal mouse buttons, and then leaving the secondary buttons to the keyboard. For example, in League of Legends we found assigning champion skills (Q, W, E and R) to the mouse wasn't as effective as assigning weapon/potion abilities (1-6) and summoner spells (D, F) to the Hex. It is nice to leave your left hand by the keyboard – in theory, with 11 programmable buttons you could just use the mouse alone to play a lot of games, but we wouldn't recommend it.
Assigning new keys to the programmable buttons is easy. The Naga Hex is compatible with Razer Synapse 2.0 – cloud-based software that lets you calibrate your mouse and access your settings from any computer in the world. You can have as many profiles as you like (and can quickly flick between them when you need to change games, using the Razer icon at the bottom-right in Windows, without needing to launch the software fully).
Using Synapse you can also assign buttons so that they temporarily change the mouse sensitivity when you hold one down (perfect for making the mouse super slow when sniping, or super sensitive if you need to turn around quickly). You can make buttons change the volume, switch profiles or even launch a program. As mentioned, you can set up macros, so you can for example pop a health potion and cast a spell at the same time, by pressing just one button. You can also change the mouse sensitivity (both X and Y axis) and polling rate.
Other features include a 5,600dpi 3.5g laser sensor, an 1,000hz Ultrapolling/1ms response time, a gold-plated USB connector and a seven foot braided fibre cable. It's a shame the mouse doesn't have the 6,400dpi 4G optical sensor that the Razer Deathadder has, especially considering the Deathadder is currently £49.95 on Amazon – almost half the price of the Naga Hex LoL Edition. But you're paying for those extra six buttons and the LoL branding.
One issue we found annoying in first-person shooters, when adopting a slower movement speed, was that the mouse can still be quite jittery when turning sharply left or right, but for precision aiming it's an excellent device.
It's also worth mentioning the mouse comes to life when using a decent mouse mat. We also tested out the
League of Legends Razer Goliathus Speed Edition mouse mat
and it complements the Razer Naga Hex LoL mouse excellently.
Verdict
This mouse is worth the £30 premium over the standard Razer Naga Hex, especially if you're a League of Legends fan. The product's finish is excellent, the handling/comfort is top quality and the LoL branding makes it a worthy addition to any MOBA/action RPG gamer's setup. It's a winning blend of comfort and functionality, without being overly complex.
8/10
Pros:
Very comfortable, lovely matte finish, great shape for those with smaller hands or gamers who prefer a 'claw grip' stance, extra six programmable/macro buttons are ideal for action RPGs and the League of Legends branding is a sweet extra.
Cons:
Almost £100, doesn't have a 4G sensor, the bottom vertical button in the middle of the mouse is redundant.
System requirements
– Windows 8 / Windows 7 / Windows Vista / Windows XP (32-bit) / Mac OS X (10.6 – 10.7)
– At least 100MB of hard drive space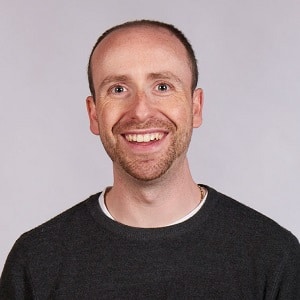 Dom is an award-winning writer who graduated from Bournemouth University with a 2:1 degree in Multi-Media Journalism in 2007.
As a long-time gamer having first picked up the NES controller in the late '80s, he has written for a range of publications including GamesTM, Nintendo Official Magazine, industry publication MCV as well as Riot Games and others. He worked as head of content for the British Esports Association up until February 2021, when he stepped back to work full-time on Esports News UK and as an esports consultant helping brands and businesses better understand the industry.