The Razer Onza Tournament Edition controller for Xbox 360 and PC adds extra mappable shoulder buttons, quick-touch A, B, X and Y buttons and analogue sticks that can be tightened and loosened at will, in a bid to help improve your gaming.
But is it worth the extra money and does it make the difference when playing online? We put the Razer Onza controller (the cheaper predecessor to the recently launched Sabertooth) to the test in this review.

Product: Razer Onza Tournament Edition Controller
Platform: Xbox 360, PC
Producer: Razer
Release Date: Out now
Price: Around £60 to £70 (or £30 to £40 second hand)
Reviewer: Dom Sacco
If you haven't used one before, the Razer Onza is like going to use a toaster you've had for years, only to find the buttons and switches have moved. Every time you use it for the next week or so, your hand will reach for the switch before you realise it's in a different place. But get used to it and you won't want to go near that old one again. Sort of. This toaster is shinier, sexier, plus it has more buttons. The toast may taste the same, but it'll pop out quicker.
The same can be said for the Razer Onza. It takes time to get used to where the start and select buttons have moved to (at the very bottom of the controller). Plus, an extra shoulder button has appeared at the top, sitting in front of the standard LB and RB buttons. These are mappable, so they can become a second button for X, Y, A, B or represent pressing in an analogue stick.
For example, in Halo Reach, we mapped X and Y to these buttons respectively. This allowed us to change weapon or reload without needing to move our fingers from the shoulder buttons to Y or X. Mapping buttons is easy – you simply hold down one of two buttons on the back of the controller (representing the Onza's left and right shoulder buttons) then press the button you want it to represent, then let go.

The tricky part is getting used to holding the controller so that your forefingers rest in the middle of the new shoulder buttons and LB/RB, while your middle fingers sit over the (rather sharply curved) trigger buttons. Having six shoulder butons feels alien at first, but if you're serious about acting quicker in online first-person shooters, it's worth getting used to.
The Onza is better suited to longer periods of play, too. It's lighter as there's no batteries – just a 15m wired, sturdy USB cable – and it feels much smoother than the standard official 360 controller too. The matte black finish is sleek – it's designed to withstand sweat and stop the controller from slipping during particularly tense moments.
The standard X, Y, A and B buttons are also easy to activate quickly repeatedly, making QTE/button mashing sequences in action games like Castlevania: Lords of Shadow more effortless and easier than usual. They're back-lit and look gorgeous especially in a dark room.
Finally, you can twist the analogue sticks to the right to tighten them, or to the left to loosen them. For example, tightening the right stick makes shooting with a sniper rifle steadier and more accurate, while loosening the left stick may make it easier to move your character quicker. Tightening the sticks too much may not let you click them in while moving forwards, however, and some gamers have reported not being able to crouch and move in shooters at the same time during this instance.
If you own a PC you'll also be able to use the Onza to play computer games. Simply download an update, plug the controller into a USB port and you're ready to go. Obviously it's worth noting not all games are built specifically for use with controllers (like Diablo III) – so for those you'll need to download an extra controller programme and calibrate the pad for use with the game. Here's a handy list of compatible PC games: http://en.wikipedia.org/wiki/List_of_XInput_games
Both the Onza's major pro and con is that it's really only for serious, pro or hardcore gamers. It's not necessary for casual titles or typical games like Tomb Raider, Mass Effect or FIFA. In fact, we found it so incredibly difficult to use with FIFA, especially as the four standard shoulder buttons are so important in that game, adding another two just confuses and complicates the experience.


If you play Call of Duty online every day, or if take part in tournaments and are willing to spend almost two new games' worth of money on a controller, the Onza is for you. For anyone else, stick to Microsoft's official one.
As mentioned before, the Onza's successor, the Sabertooth, recently launched, meaning you might also be able to get a good deal on the Onza.
Verdict
Sleek, stylish and multi-functional, the Razer Onza offers an improved experience for serious gamers who want the upper hand online. But the price tag doesn't make it an essential purchase for everyone else.
5/10 if you're a casual or usual gamer
8/10 if you're a hardcore/pro/serious gamer
Pros: Looks and feels great, extra shoulder buttons can give you the edge, as can the quick-press standard buttons
Cons: High price, no wireless compatibility, getting used to it can be tricky, some gamers have reported problems regarding the analogue sticks/controllers breaking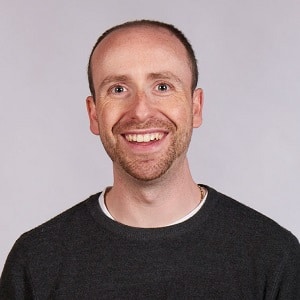 Dom is an award-winning writer who graduated from Bournemouth University with a 2:1 degree in Multi-Media Journalism in 2007.
As a long-time gamer having first picked up the NES controller in the late '80s, he has written for a range of publications including GamesTM, Nintendo Official Magazine, industry publication MCV as well as Riot Games and others. He worked as head of content for the British Esports Association up until February 2021, when he stepped back to work full-time on Esports News UK and as an esports consultant helping brands and businesses better understand the industry.