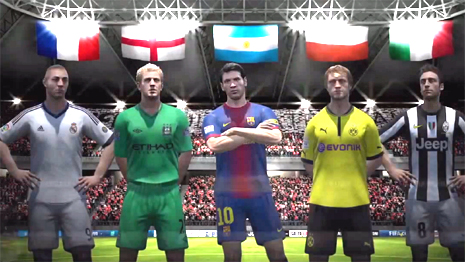 FIFA 13 has been blown wide open this week, with new changes to FIFA Ultimate Team revealed, the world's first gameplay footage, career mode updates, fresh apps and loads more.
We round up everything new you need to know in our complete guide to all things FIFA 13, ahead of the demo's September 11th release date and the game's UK launch on September 28th.

FIFA 13 core gameplay additions
So the key changes coming in for FIFA 13 include Attacking Intelligence, so players analyse space more, instead of just running in a straight line towards goal. They make zoning-style runs to pull defenders out of position.
Then there's 'Complete Dribbling' (though didn't we get that in FIFA 12?) EA says you can use 'precise dribble touches combined with true 360-degree mobility with the ball' to be more creative and dangerous in one-on-one situations.
But the biggest gameplay addition is 1st Touch Control, which, at the press of a button, causes your player to pull off a near-perfect touch to control the ball. This lets you control the ball nicely to line up a shot or pass, at the risk of sacrificing speed – for example an instant shot that may go wide. Passes seem smoother and touches generally make the game look even more realistic than FIFA 12.
If the trailer is anything to go by, you'll also be able to make sweet free-kicks, with a wider variety of dummies. You can chip the ball up for a player to volley, or even creep your defensive wall forwards bit-by-bit. But do it too much and the referee will penalise you.
games will now be more 'unpredictable'. Make a pass to a player and he'll run onto it; make that exact same pass later on and the player might fumble randomly or miss-hit it. It'll be interesting to see how random these events will occur – here's hoping EA doesn't overdo it and make it feel like you have too many lucky or unlucky games.
FIFA 13 first gameplay video
You can see the changes for yourself in this video, courtesy of FIFA internet hero and fellow Arsenal fan KSI (who cheekily recorded a video of the game without EA's permission):

He also said the new PES game was "full of sh*t", and the video above also shows off some of the 2012/2013 Arsenal player ratings. You can check out our FIFA 12 Ultimate Arsenal Team here.
FIFA Ultimate Team changes
FIFA 13 improves the popular online Utlimate Team mode in a number of ways.
The main change sees FIFA Seasons included in FUT – both single and multiplayer versions. So there will be five divisions, and as you beat teams, you'll get promoted to the next league and earn more coins, which can be used to buy new players. Single-player Seasons have eligibility requirements but the online version is all about picking your dream team. At the end of each season there will be prizes up for grabs.
FIFA Points is now the standard Ultimate Team currency; you can buy them using Xbox Live and PSN currency. Packs in FUT can only be bought using coins or FIFA Points. Find out how to get free Ultimate Team packs in FIFA 13.

Smaller changes include a redesign of the main menu, with a quick view of your current auctions, as well as an in-depth guide for new players and manager tasks. Noobies can choose a team captain, such as Messi, Benzema or Marchisio, to begin a 'guided Ultimate Team journey'.
Returning FUT players will also be rewarded with special player packs. You can also challenge the Team of the Week each week to get another reward.
Fitness and Morale has been overhauled, so recovery items are more important. Neutral morale is now default and high morale is only obtained by players regularly playing and winning. But players with low morale recover to neutral faster than before.
FUT is now better integrated with the previously rather pointless EA Sports Football Club, so your friends can see your latest signings. But Football Club has been upgraded in FIFA 13 (see below), so you'll be able to purchase bigger trade piles and new kits in FUT as you level up.
FIFA 13 Ultimate Team app
At last – a FIFA game app is on the horizon. Here at Leet we've hungered for such an app for quite some time, and EA has now answered our prayers. The EA Sports Football Club App for iPhone will let you manage your Ultimate Team squad, search live auctions and bid to win new players. So you'll be able to keep track of your player cards on the go, and won't need to log in to a PC or console to buy and sell. You should be able to download it to your iPad too, but don't expect iPad-specific features or improved HD visuals.


EA Sports Football Club in FIFA 13
This social network-style mode will now be worth taking note of in FIFA 13. As you play, you will slowly level up (out of a maximum 100 levels), take part in live challenges based on real life football games (like FIFA 12) and this time unlock new content as you progress you climb 100 levels. To give you an idea of how long it takes to level up, we reached level 40 after playing FIFA 12 for almost one year, and the highest person on our friend's list is over level 60.
You can still Support Your Club and compete against rivals, lifting your club higher in the league tables or helping them avoid relegation. But now you can unlock new kits – including retro ones – and goal celebrations, Virtual Pro Attribute Boosts, career mode Super Scout Credits and more by levelling up.


FIFA 13 Skill Games
The training modes in past FIFAs have always been pretty basic and shoddy at best, so it's nice to see EA introducing a mode that lets you practice the more flamboyant of ball flicks, tricks, dribbling, passes and shots. By completing challenges, such as lobbing the ball over a crate of boxes into the net, or hitting a target right in the corner of the goal, you'll progress to advanced stages.
There are 32 Skill Games to take part in by yourself or against a friend. Check the mode out in this video:

FIFA 13 career mode changes
As you take control of a squad, if you play well enough, you'll get called up to manage an international team. You can play in this and control it, and take part in international tournaments, as well as leading a club side to glory.
Or if you're playing as a solitary footballer, prove yourself at club level to get called up to play for your country. As a virtual player, you also can go on loan or or join other clubs in a transfer window.
You can resign as a club's manager, then wait for offers from other clubs. As usual, win tournaments and leagues to get offered jobs at better clubs. When buying and selling players, you can offer other players as part of an exchange, or raise your asking price or make a counter offer.
Finally, when using Football Club, you can unlock re-matches, edit player appearances and unlock historic kits for your club. There are also new stadiums and celebration sequences.


FIFA 13 Online Seasons tweaks
Popular multiplayer mode Seasons will now include two-on-two co-op ranked online play, where friends can play each other in ten games to get promoted to the next division. You can win a title in each division, complete with a virtual trophy and cabinet. Players can tweak their line-up and favourite squad before saving it for every match.
As mentioned above, Seasons will also integrate into FIFA Ultimate Team, so you can get promoted or relegated in FUT leagues, win trophies and unlock rewards.
FIFA 13 Match Day mode
This mode will relay real world football news and gossip into the FIFA 13 game. So if Rooney is playing poorly in real life, his stats will drop slightly in-game, and if Heskey is somehow in the form of his life, his stats will rise.
Players can recreate real life upcoming matches and take part in Games of the Week.
Commentators will talk about how well Podolski is playing throughout the in-game season, for example, as you're playing FIFA 13. An image of him will pop up, displaying the number of goals he's scored during the season. Live updates will let you know how rival matches are playing out, which could affect your progress.
FIFA 13 Wii U gameplay and footage
Someone has also recorded in-game footage of the Wii U version of FIFA 13, which should be released later this year for when Nintendo's new console hits shelves. You can use the tablet controller's GamePad touch screen to pass, select players, cross and shoot. You can even use it to take free kicks from a first-person perspective.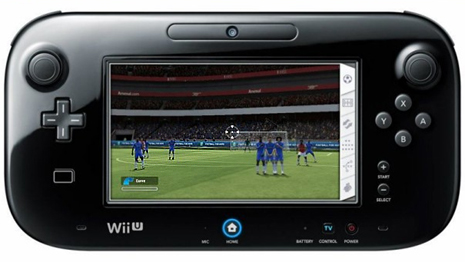 FIFA 13 – new celebrations
But the biggest reason to buy FIFA 13? Mario Balotelli's famous 'Hulk' celebration from Euro 2012 is in the game. Of course you can expect a whole range of new goal celebration animations to choose from when scoring too.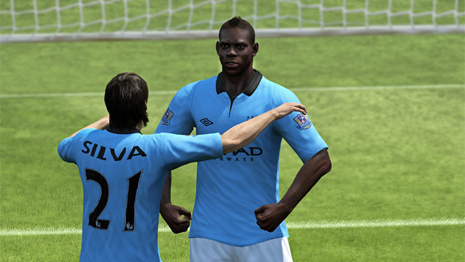 FIFA 13 official trailer
Here's the official trailer from EA. Bear in mind this is not gameplay footage, like the earlier video in this article, but a cinematic-style video the show the game off:

FIFA 13 summary video
Finally here's a great video summarising all the new additions to FIFA 13:

FIFA 12 tips and guides from Leet
What do you think of FIFA 13 and the new Ultimate Team features? Let us know in the comments box below.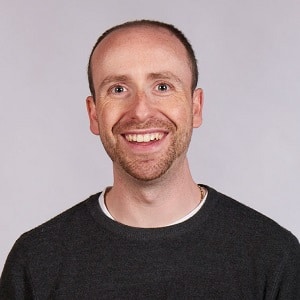 Dom is an award-winning writer who graduated from Bournemouth University with a 2:1 degree in Multi-Media Journalism in 2007.
As a long-time gamer having first picked up the NES controller in the late '80s, he has written for a range of publications including GamesTM, Nintendo Official Magazine, industry publication MCV as well as Riot Games and others. He worked as head of content for the British Esports Association up until February 2021, when he stepped back to work full-time on Esports News UK and as an esports consultant helping brands and businesses better understand the industry.